Yamaha Riders Club (YRC) Friendship Day Celebration
Last updated on 23-Nov-2023 , By Arif Raihan Opu
Yamaha Riders Club ( YRC)Bangladesh celebrates Friendship Day with its riders and members. Yamaha arranged a celebration program for the friendship day. This event was held at the ACI Center Tejgaon.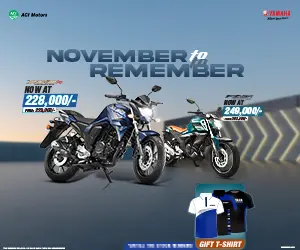 Yamaha Riders Club (YRC) Friendship Day Celebration
ACI Motors Limited is the official distributor of Yamaha Motorcycles in Bangladesh. Yamaha Bangladesh always arranges programs like this. At this celebration, Yamaha officials, YRC members, and some guests are attending.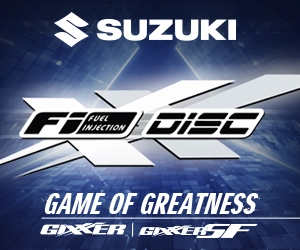 Mr. Saddam Hossain, a Police Sergeant from Dhaka Metropolitan, Transgender activist Rani Chowdhury, and Parisa, who captured a mobile snatcher on a busy road, were all present at this event.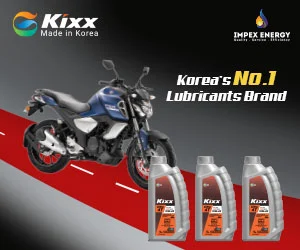 The program started with a speech from YRC members. They shared their experience with everyone. Their expertise, experience, and friendship in the biking community are priceless. Mr. Saddam Hossain also shared his experience with the bikers.
Mr. Saddam Hossain also quoted that "he and his fellow police man trying to create a positive environment for bikers''. He also said that, "For a positive environment, everyone should come to the front like Yamaha, and he thanked YRC for this wonderful program."
Transgender activists Rani Chowdhury and Parisa also put up their speeches. They also thanked Yamaha and YRC for inviting them to this friendship day celebration.
Mr. Subrata Ranjan Das, Executive Director of ACI Motors Limited, was also present at this program. He also shared his thoughts on friendship and bikers. He also talked about the unavoidable circumstance of the biking community and the bikers of Bangladesh. Furthermore, he said that this would be solved very soon if everyone came under one roof.
After the speech, there was a cake-cutting ceremony to start the cultural program. Members from the CMBD club present a dance performance and a concert for invited guests.
We hope Yamaha will arrange a program like this every time. YRC makes contributions to society and the biking community. We thank Yamaha Bangladesh and Yamaha Riders Club for inviting Team BikeBD to this program. Thank you.
Published by Arif Raihan Opu
You might also be interested in