New Lifan KPT 150 K-Pro Engine With 4 Valve Coming soon In Bangladesh
Published On 26-May-2022 12:19pm , By Arif Raihan Opu
Rasel Industries Limited is the official distributor of Lifan Motorcycles in Bangladesh. Lifan is one of the popular Chinese motorcycle brands in Bangladesh. Rasel Industries is coming up with a surprise for the adventure touring motorcycle lovers.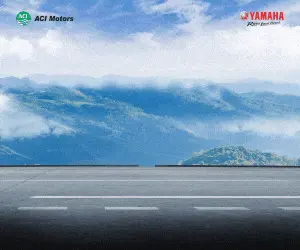 Recently, we saw a Facebook post on Rasel Industries' official Facebook page that they will be launching a new Lifan KPT 150 with a new engine. From the source, we know that this engine was developed by Lifan's own R & D. They call it K-Pro with 4 valves.
Before this version, Lifan had the Fi ABS version of this bike. But now Lifan will launch this new bike with a new engine and features. There will be many more changes to this new KPT 150.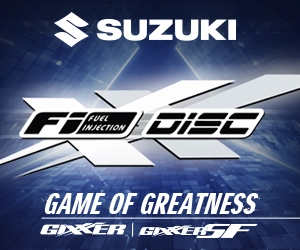 According to the source and poster, the style and appearance will be more aggressive and trendy, akin to a true ADV. From the poster we saw in the front, it looks like a BMW GS series.
In Bangladesh, there are not so many touring bikes or adventure touring bikes. As a result, the Lifan KPT 150 is a good choice for those looking to ride a touring bike.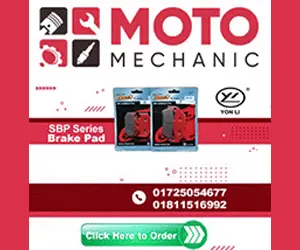 The Lifan KPT 150 Fi ABS comes with a new engine. But the power and torque figures are the same as before, as in, 16.8 bhp of power at 8000 rpm and 14 Nm of torque at 6500 rpm. But what it does come with is NBF2 technology in the piston.
But the new KPT 150 will come with a new K-Pro engine and the power will not be the same. It will be much more powerful than its older version. Rasel Industries didn't reveal the full specification, but we hope they will soon publish the full specification and the date of launching the new Lifan KPT 150.
From the KPR series, Lifan is one of the popular brands. Touring bikes are getting more popular day by day, and Lifan is coming up with a surprise for their customers with the new KPT 150 with a 4-valve K-Pro engine. We hope the new Lifan KPT 150 will surprise the touring lovers of Bangladesh. If you wants to buy a new Lifan KPT 150 keep visiting your nearest Lifan Motorcycle showroom. Thank you.
Published by Arif Raihan Opu
Creating a value of life isn't easy. But creating life valuable is easy. So I tried to creating value and make an impact. I like to work in a team that is cooperative and helpful. I like to share my knowledge and skills for the betterment of the company. Always find out the opportunities and use in a proper way.
You might also be interested in