Hero Cash Discount Offer of BDT 20,000 for Eid
Published On 23-Jun-2016 03:52pm , By Saleh
Hero Cash Discount Offer Of BDT 20,000
Hero Motocorp is the 3rd most popular motorcycle brand of motorcycle in Bangladesh. Hero Motorcorp is a company that formed after Honda separated from the partnership of Hero Honda back in 2010 and Hero MotoCorp started their journey back in 2011.Currently they are giving away Hero Cash Discount offer of BDT 20,000 for Eid maximum during the month of Ramadan.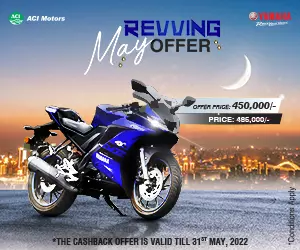 Hero MotoCorp joined hand with Nitol Niloy Group & for 5 years they started a partnership with Niloy Motors Ltd in Bangladesh. Currently they are setting up manufacturing plant in Bangladesh which will have a production capacity of 150,000 units of motorcycles per year. In Bangladesh Hero will have 55% share of the company while the other 45% will be under Niloy Motors.
All round the year they give away many types of offer to the customers, once they gave away 50000 BDT cash discount on Hero Xtreme motorcycles, and sometimes they also give special discount coupon on service of bikes and spares of bikes.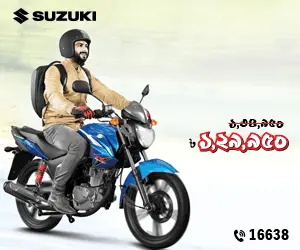 We have tested 3 of their bikes among them we found that Hero Pleasure is one of the most interesting scooter, it can be used for both man and women &it is the first choice of scooter for many in Bangladesh. They also launched 2 new 100cc bikes in Bangladesh, both of which became very popular among the commuter segments in Bangladesh.
We tested Hero Xtreme Sports a bike which I admit have lots of problems in the quality and also am not a big fan of the way the bike engine sounds like and most of all that for the first time I experienced vibration from the engine of Hero bikes, my first impression wasn't great but after testing it for a month I found that there is some lunacy in this bike which I used to enjoy in the old CBZ Xtreme.
List of Hero Cash Discount Offer Bikes
During the month of Ramadan Hero is giving away some 20,000 BDT Discount offer on few of their bikes. Here are the list of models they are giving discount offer to.
HF Deluxe Kick & Self
Splendor Pro
I Smart
Passion Pro
Glamour
Hunk ( on RED, Black & Silver colour only)
Xtreme Sports
The following offer will be valid till 5th July 2016 and it will only be available until the stock runs out.
For more information please contact:
M/s Niloy Motors
Address :
88, Sahid Tajuddin Avenue,Tejgaon, Dhaka, Bangladesh
Telephone :
+88 028870370
Hotline Number :
09636666666
You might also be interested in