Hello To All Bikers In Bangladesh & Around The World-Team BikeBD
Published On 01-Nov-2015 12:14pm , By Shuvo
Hello to all bikers In Bangladesh and around the world. Today 1st November is the 3rd Anniversary of BikebBD website, which was the first online web portal solely designed and maintained on motorcycles. BikeBD was LIVE on 1st November of 2012, with a mission to give the bikers of Bangladesh information about the industry of Bangladesh.
Over the years we have published TEST RIDE reviews of 7 BRANDS of motorcycles and we have OFFICIALLY reviewed 14 models in our websites, we also have published many OWNERSHIP reviews where a biker got the chance to share his own experience with his bike through the reader in our website.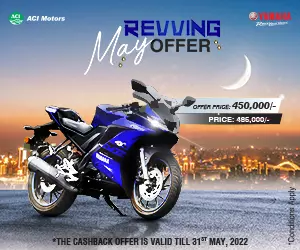 We often write travel stories which helps a biker to know about the different and beautiful places of Bangladesh through the eyes of a biker, in those type of stories we share many tips about the conditions and hotel and food cost at particular places. We also share some basic tips about which helps the bikers to know about their machine and help them to keep them safe and sound for the .
On our websites we have around 150+ motorcycles PRICE and SPECIFICATION so that a rider can find a information about the LEGAL motorcycles in Bangladesh, also we have the DEALER LIST of 14 motorcycles companies in Bangladesh so that no matter which city he lives a biker can find the nearest dealer point to his home so that he don't need to travel to much a distance to buy his dream bike.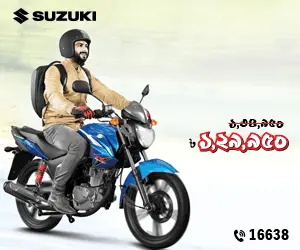 HERE ARE THE KEY PERSONALS OF TEAM BIKEBD WEBSITE
Suvro Sen - Founder & -in-Chief.
Asad Iqbal - Web Developer.
Saleh Md Hassan - .
Wasif Anowar - and Marketing Manager.
We have a very small number of Facebook Admin who sometimes helps us a lot to answer your questions in Facebook.
We are thankful to all the bikers in Bangladesh who supported us, but we would like to give away some messages to the bikers.
Always wear a helmet which riding and also make sure your pillion also wear a helmet.
If possible also wear knee and elbow guard.
Follow the traffic rules on .
Always keep the bike documents with you like your driving license, tax token, blue book and insurance.
RESPECT other bikers no matter what bike he rides or whatever age he is in.
These days lots of female bikers are riding on we must respect them too.
Please always BUY LEGAL bikes, don't buy ILLEGAL bikes as it is harmful to our economy and these days are law enforcements are very strict about it.
We know that we still have a lot of distance to cover and also a lot of things to learn and day by day we are learning new things and trying to make this website a better place for the bikers of Bangladesh. We hope all the riders in Bangladesh have a safe ride and follow Bikebd website for the news and views about the industry of Bangladesh
For any suggestion please comment in the comment box below:
You might also be interested in