ACI Motors - Launched Yamaha FZS Fi V3 In Bangladesh
Published On 28-Apr-2019 02:55pm , By Ashik Mahmud
Yamaha Motorcycle Bangladesh - ACI Motors today launches Yamaha FZS FI V3 "The Lord o the Streets" in Bangladesh today at "Le Meridien". The launching program was attended by many bikers from different motorcycle groups & clubs.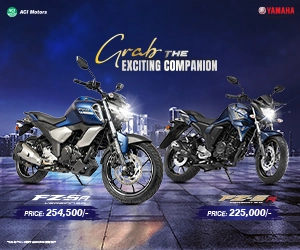 The launching program was hosted at the "Le Meridien". The program was attended by Mr Motofumi Shitara who is the Chief Guest & also Chairman Of Yamaha Motor India Group, Dr. F H Ansary, Managing Director of ACI Motors will be special guest and Mr Subrata Ranjan Das attend as a Host of Honour. Launching program started at 6.30pm with the opening speech of Special guest Managing Director of ACI Motors Dr. F H Ansary. Then the Chief guest Mr. Motofumi Shitara, Chairman of Yamaha Motor India Group gave his speech. After the speech of Chief guest Mr Subrata Ranjan Das, Executive Director, gave his speech.
At 7:00 pm Yamaha FZS V3 was unveiled officially for the first in Bangladesh. Everyone was waiting for the launching of this bike in Bangladesh. Few days ago Yamaha started the pre booking campaign at Cox's Bazar, since then they have received around **** booking of this brand new motorcycle. In this launching program, guests also experienced dance show, live music of Dalchhut and Elita. Without this Nabila, Tanjin Tisha, Peya Jannatul, Brand Ambassador of Yamaha and famous celebrities are doing fashion show for the event.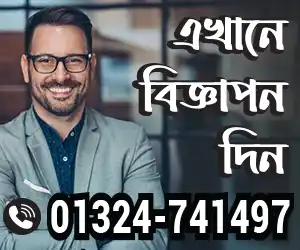 ACI Motors displayed the bike at 5th Dhaka Bike Show 2019 and also arrange a test ride for the biker who loves Yamaha bike. The engine of the bike remains the same, air cooled Fi 149 cc which produces around 13 BHP & 12.8 NM of Torque. The bike gets lots of cosmetic changes. The rear sub frame has been modified to accommodate a more comfortable pillion seat and the engine's fuel injection system has been tweaked to give it more tractability low down in the rev range.
In this new version they have added many new features. The major change are in the braking system which is equipped with Bosch single-channel ABS, dual disc brake, New LED headlight with separate housing for beams, mudguard from FZ25, all new LCD digital speedometer and many more. Price of Yamaha FZS FI V3 is 295,000 BDT while the Yamaha FZ Fi V3 is priced at 290,000 BDT. This will be the first motorcycle in this segment which is launched in Bangladesh with ABS, although all of it's competitor have ABS(Anti-lock braking system) but Yamaha are the first to introduce in Bangladesh.
FAQ- Frequently Ask Question:
1. What is the smallest motorcycle from Yamaha?
Ans- The smallest motorcycle from the Yamaha is Yamaha SR400.
2. What is the meaning of Yamaha Logo?
Ans- The meaning of the Yamaha logo is the three tuning forks represent the link of the three business that is production, sales and technology.
3. Who is the CEO of Yamaha?
Ans- The CEO of Yamaha at now is Yoshihiro Hidaka.
Published by Ashik Mahmud
You might also be interested in