Future of Honda CB Trigger In Bangladesh
Published On 02-Dec-2016 03:00pm , By Saleh
Honda CB Trigger is the only 150cc commuting motorcycle in Bangladesh from Bangladesh Honda Pvt Ltd (BHL) (Source). Among its competitor it is one of those bikes which give a good combination of Speed & Mileage. Years back Honda Motorcycle & Scooter India (HMSI) discontinued the model in India and because the bikes we get in Bangladesh comes from India so many questioned about the Future of Honda CB Trigger in Bangladesh.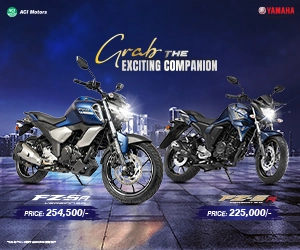 Honda CB Trigger Future in Bangladesh
As per Honda motorcycle policy if any motorcycle is discontinued then the company will supply spare parts of each and every parts for the next 5 years, which is the reason why we are still getting this model in Bangladesh. Currently BHL have not plan to discontinue this motorcycle and even if they does in the near future they have promised to supply the customers with 5 years back up of service & spares.
Honda CB Trigger Test Ride Review
Due to low sales figure in India they shut down the production of it in India. One of the biggest drawback of the bike is its styling. It was a bit classic design which the people of India weren't buying it.
Also Read: HONDA LIVO 2018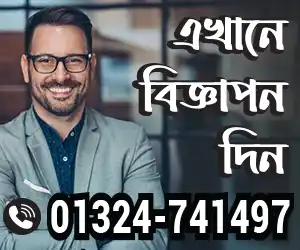 They recently launched CB Unicorn & CB Hornet it going on sales in good figure both of which are 163 cc & due to regulation of 155 cc restriction in Bangladesh we Bangladeshi bikers can't enjoy this motorcycle.
Bangladesh Honda Pvt Ltd Policy in Bangladesh
Bangladesh Honda Pvt Ltd is the first motorcycle company who got full on manufacturing permission in Bangladesh under the new act of Bangladesh government which was stated in the last 2016-2017 year budget. BHL were the first company to reduce the price of some of their commuting motorcycles back in mid July of this year.
Honda Motorcycle After Budget Price
Currently Bangladesh Honda have a lineup of 6 motorcycles & if in the near future the government permits 165cc in Bangladesh then they will bring CB Hornet and we can confirm that Honda Livo will be launched in Bangladesh come at the end of the year. They don't have any plans to bring Honda Navi in Bangladesh & next year they are planning to bring a scooter for the market.
Honda currently have around 35 dealers network in the whole of Bangladesh & all the 35 dealer network that are in Bangladesh are 3S where under the same shed the customer can buy their motorcycles and also get the support of spares & service. They are giving away 2 years or 20,000 km engine warranty with every bike.
There was lots of speculation about the future of Honda CB Trigger in Bangladesh. Many said that BHL will discontinued it and even rumor speculated that BHL won't give support with the spare parts of the bike, so we hope that this article will help to clear some air.
You might also be interested in