Exclusive offer: Free Registration With Every Hero Motorcycle Purchase In BD
Published On 27-Nov-2015 03:32pm , By Shuvo
Niloy Motors Ltd the distributor of HERO motorcycle in Bangladesh are going to give exclusive offer to the buyers of Hero motorcycles where they will provide the buyers with FREE INSURANCE and FREE REGISTRTION with purchase with every Hero motorcycle from November 26th till December 16th.
As we know that you have to give away around 21300 BDT for the registration for a 150cc motorcycles in Bangladesh but little do we know where and why we have to give away so much money, for registering a bike we have to pay money to the government for the following reason: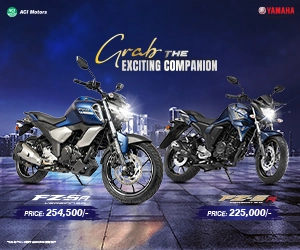 | | | |
| --- | --- | --- |
| MODE | 80-100cc | 125-150cc |
| Registration Fee | 4200 | 5600 |
| Digital Registration Certificate | 540 | 540 |
| Digital Number Plate | 2200 | 2200 |
| Inspection Fee | 450 | 450 |
| Road Tax | 10000 ( 100 cc) 5000 ( 80 cc ) | 10000 ( 125 & 150 cc) |
| VAT | 2273 | 2483 |
| | | |
Hero MotoCorp BD have decided that they will provide the bikers the REGISTRATION FEE of 5600 BDT for 125-150cc bikes or 4200 for 100cc bikes for the bikers alone with the INSURANCE FEE of 250 BDT as DISCOUNT OFFER with every purchase of HERO Motorcycles.
The main reason for the company to do this is that as we know these days riding a bike with registration is next to IMPOSSIBLE and even sometimes riding with a BANK SLIP also causes some problems between the police and the riders, also if you don't have any valid insurance paper with you for your bike you will get a PENALTY FINE of 500 BDT for a 250 BDT insurance.
Alone side this Hero is hosting a WINTER SALES offer in which they have decreased the price of 2 of their 150cc motorcycle models, HUNK and XTREME SPORTS by a very good margin for the bikers in Bangladesh. The winter sales offer will be valid till 31st December of 2015 and it might change at any moment in time, we have TESTED Hero Xtreme Sports just last month and according to our findings it is currently the best the 150cc bike among the 4 Indian brand that are in Bangladesh currently.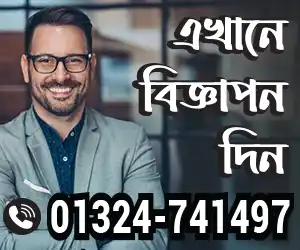 It is a good initiative taken by Hero Motocorp BD where they are helping the bikers with registration so that after purchasing a new bike the bikers have no trouble with the proper documents of the motorcycles.
We BIKEBD also encourage the riders not to buy BORDER CROSS motorcycles and also do make sure that you have your LICENCSE , REISTRATION PAPER, TAX TOKEN & INSURANCE papers updated & with you when you are riding your beloved BIKE!
FOR MORE DETAILS PLEASE CONTACT: 09636-666-666
To see the details of Hero Bike prices in Bangladesh and the Hero showroom addresses near you visit BikeBD.Com. Stay with us for more updated motorcycle news with our Facebook Fan Page & Do Subscribe to our Youtube Channel.


Related Article You May Like:
Read By Category:
You might also be interested in