Finder GPS - GPS Tracking Service In Bangladesh | Product Review
Published On 30-Apr-2020 09:15am , By Raihan Opu
Finder GPS tracking service is a tracking service for Vehicle, Vessel and Motorbike Tracking System in Bangladesh. FINDER has been awarded the first Vehicle Tracking Service Operator License from BTRC in Bangladesh.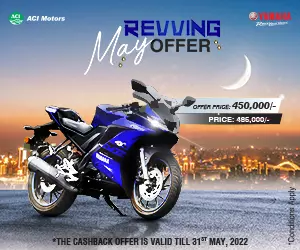 In Bangladesh, there are lots of tracking service provider but all of them Finder has a good service and product. Finder is under the supervision of Monico IT. If we talk about the device, it's small and strong. It doesn't take too much space. Installation is easy and pretty much battery back up also. Now we talk about the app where you can find all the information about your bike. The app shows all the information you need to know. Speed, traffic, Geo-fencing, and Tracking records of your bike.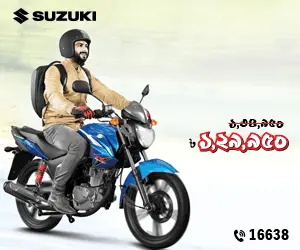 Let's Talk about the feature of this GPS tracking device.
Features:
Internal GPS and GSM Antenna (Powerful antennas ensure pinpoint accuracy and internal antennas help to hide the device completely
Remote engine on/off through SMS
Over Speed Alert
Power Cut /Low Battery Alert
Geo-fence Alert
Ignition on/off Alert
Ignition Sensing
So, we saw that the device was better for any other GPS tracking service in Bangladesh. But is it good enough to know about the device? That's why we present to you the device specification of the device. Here you can know about the device very well.
Finder GPS - Device Specification
Max Output
GSM850/GSM900:33±3dBm
GSM1800/GSM1900:30±3Bm
Max frequency error
±0.1ppm
GPS chipset
MTK high sensitivity chip
Frequency
L1,1575.42MHz C/A code
GPS channel
66
Location accuracy
<10 meters
Tracking sensitivity
-165dBm
Acquisition sensitivity
-148dBm
TTFF (open sky)
Avg. hot start≤1sec
Avg. cold start≤35sec
Battery
270mAh/3.7V
LED Indicator
GPS(blue), GSM(green), Power(red)
Working Voltage/current
9-18VDC
Operating Temperature
-20℃~ 70℃
Operating Humidity
5%~95%,non-dense
Standby time
60 hours
Working time
3 hours
Dimension
80(L) ×43.0 (W) ×13.0 (H) mm
Weight
48.5g
Now you know about the device, its features, and the specification of the device. So it's up to you that what is good for your bike. If you want to protect your bike it will need a good lock or GPS tracking system. Maybe Finder GPS will give you that what you want from a GPS tracking service. Thank You all. For more to know call 09678-346337 or you can visit www.finder-lbs.com
You might also be interested in