MoU Signing Ceremony Between BikeBD And Finder GPS
Published On 17-Feb-2020 05:24am , By Raihan Opu
Finder GPS is the new tracker partner of BikeBD.com. There was an MoU signing ceremony with Monico Technologies Ltd and BikeBD a few days back. Finder GPS is working in Bangladesh for the past 10 years & will be working with BikeBD to create awareness among the bikers about motorcycle security systems in Bangladesh.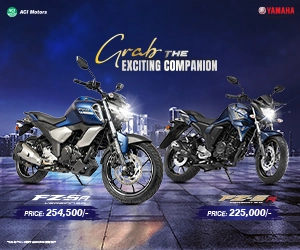 Finder GPS is one of the sister concern of Monico Technologies Ltd. They start Finder GPS back on 2008. Within a short time, they created an impact on the market. Monico Technologies has been the pioneer in Vehicle Tracking Service in Bangladesh and the unique skills in GIS integration with existing ERP. On the 28th of January 2020, there is an MoU signing ceremony between BikeBD and Finder GPS. From now on Finder is the Official GPS partner of BikeBD. In the MoU signing ceremony the folllowing officials were present Mr. Md Shakhawat Sobahan, Director & COO, Monico Technologies LTD Mr.Shoel Aman, General Manager, Mr.MD. Khalid Bin Anower, AGM, Business Development, Mr.Harunur Rashid Chayon, AGM, Finder vehicle tracking system Mr.Anupam Roy Asst, Manager, Branding & Media Mr. Suvro Sen, CEO, BikeBD. Mr. Asad Iqbal , CTO, BikeBD
Finder GPS has created a large number of customers through its customized solution which includes its build map (known as Monico map) and device. Monico Map which is a new concept in the GPS tracking system in Bangladesh.Finder GPS has a lot of features like API connectivity, Customized Landmarks, GEO alert, over-speed alert, power alert, etc. For BikeBD members they will be providing special service to the bikers. Any biker who will have "BikeBD Sticker" on his bike will be able to purchase the device at a special price of 3500/- BDT.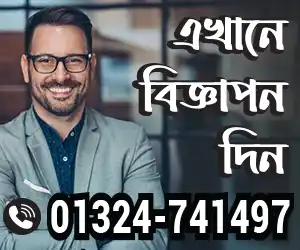 In Dhaka and Chittagong the installation charge is free and outside Dhaka and Chittagong installation charge will be 1000/-. The monthly subscription charge is 350/- BDT. All these offers are only for BikeBD Fans and Followers. Currently BikeBD has Engine oil partner with Mobil, Helmet partner with GearX Bangladesh with their brand Bilmola & KYT & motorcycle insurance partner with Nitol Insurance Ltd.
To see the details All Bike price in Bangladesh and All showroom near you visit BikeBD.Com. Stay with us for more update motorcycle news.
Related Article:
Creating a value of life isn't easy. But creating life valuable is easy. So I tried to creating value and make an impact. I like to work in a team that is cooperative and helpful. I like to share my knowledge and skills for the betterment of the company. Always find out the opportunities and use in a proper way.
You might also be interested in