Honda CG 125 Review By Wasif
Published On 01-Oct-2013 12:23pm , By Shuvo
A month back I came home and discover that the place where I kept my bike is blocked and another bike Honda CG 125 is there. 15 minutes later discover who own the bike so asked that man to lend the bike to me for one day in exchange I gave mine to him.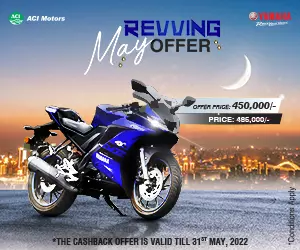 So let's start with it, today i am going to present Honda CG 125 review. It has a Honda engine, assemble in Pakistan very much the same way they assemble Hero Honda in India. There isn't too much to write about this bike, at one stage I thought maybe I shouldn't write a review on it at all.
But the moment I rode may be 400 meters from my home and just entered Hatirjheel I changed my mind and for a while I wish what if my Glamour made the same noise like it.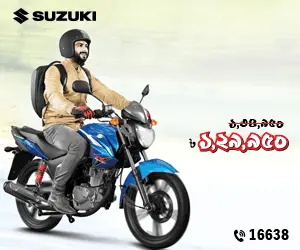 ENGINE:
It has a 125cc 11 BHP Air cool engine , overhead valve, single-cylinder engine with 4 speed gear; the bike is light and is good for me. It handles well in a congested Dhaka city. It is CDI which means Capacitor Discharge Ignition. It is defined by Quality, Performance, Speed, Economy Petrol and Re-sale Value. It is a stunning result of advanced Japanese technology and right up there as an outstanding performer representing all the qualities that make Honda motorcycles so special.
The power delivery is good and because of its lightless it accelerates faster than most 125cc bikes of its class. I did 90 kmph from 0 in no time. I was thinking to myself does a Bajaj Pulsar 150 or Hero Honda Hunk get there this fast?
Almost all bikes these days has tune exhaust so the noise they made is as fake as a China made I pod, but these doesn't, this sounds real this sounds FANTASTIC. There aren't too many of these but trust if one passes by within a 1 km of your house you will hear it.
DESIGN:
It is elegant and excellent in its design. The bike's handle is good and easy to maneuver. The fuel tank is good with amazing graphics with aerodynamics shape. Speedometer is also very stylish but would have been better if it had a fuel gauge. Front lights are beautiful with improved design of the back lights. It has a 12 volt battery.
But it is AC which sometimes is a problem. The front suspension is Telescopic and the rear one Swing arm. The rides of the bike are good even in some bad roads. I like that it is very small in width which makes it very agile in the traffic.
Ride and Handling:
The suspension is very good but it is a bit bouncy, even with 3 people the bike doesn't seem to hit the bottom of the tyre guard. It has a reliable suspension and braking system, through I don't ride fast so for me the drum brakes gives no problem at all. Though the tyres are thin but it offers good grip. I once rode from home to Uttara and the ride was good, there is no vibration in the bike. Both the ride and handling is good.
The gear changes aren't that smooth but there is no lag. There is no pull from the bike. Yes with the 11 BHP on a 100 kg bike they should have had given a front disc brake and a better strong alloy rim. Because trust me with this bike you can do 100 kmph in the nit of time but you just don't have any brakes to stop it.
Mileage :
This is where the bike is a bit disappointing. I get 40+ kmpl in Dhaka city, 50+ on highway. The bike doesn't not give good mileage relative to other Indian 125cc fuel efficient bikes. But I believe in a theory that the bikes that drink more fuel have a healthy engine.
TECHNICAL SPECIFICATION:
Engine: 125cc, single cylinder 2 valve air cooled engine.
Power: 11 BHP
Torque: 9.8 NM
Weight: 95 kg
Fuel tank: 9 litre
PRICE: 1,38, 000 BDT.
ADVANTAGE:
Honda engine so reliable.
Very good in traffic.
Light bike, so for people who are over 50 years old it is good to move the bike.
No vibration from the engine.
Though thin tyre but the grip is good.
Low maintenance
DISADVANTAGES:
No self start, kick start is sometimes a bit annoying but said apart it never needed to kick twice to start it, just one kick is enough.
Brakes are good but sometimes in congested traffic I wish I could have a front disc brake. And also at high speed this drum brakes are useless.
Mileage, it is very low.
A fuel gauge meter would have been better.
Conclusion:
As a bike it is good, with Honda reliable suspension, engine transmission. This is a bike for people who are aged over 50. They could have improved some things like having a Self Start, alloy wheel, better suspension and some good quality foot peg. This then is a missed opportunity by Honda.
I adore this bike but never will I buy it. I love its ENGINE SOUND, which to me the best SOUNDTRACK ever from a bike in BD. It is modest bike and it will be silly to compare with the Indian or Bangladeshi counterpart.
I remember when I bought my Hero Honda Glamour my father gave me a list of all the bikes he has owned. TVS Victor, Hero Honda Splendor two times, Kawasaki Bajaj, One Chinese brand which neither of us remember the name, and his very first bike and favourite Honda CDI which he bought for 35000 tk back in 91.
He says Honda is very special, am not surprise why he said so, because after 22 years later once again he bought another HONDA.
YES this is my Dad's bike. Though he bought it 2nd hand but you can't tell it has done 8,000 km until you look at the speedometer. And I know if we have a drag race with our bikes I will be left behind to smell and listen his EXHAUST NOTE. I appreciate your valuable comments about this Honda CG 125 review. Ride safely..
With Regards
Wasif Anowar
Note: You can send your motorcycle review to us. For Details Please Click Here
You might also be interested in