TVS Apache RTR 150 Ownership Review By RIMON
Published On 06-Mar-2013 01:40pm , By Shuvo
Hi, I'm Rimon. I am from Mirpur-2, Dhaka and I'm 19 years of age. Today I m going to discuss my TVS Apache RTR 150 ownership review. I am now studying at "Birsrestha Munsi Abdur Rouf Rifles College". At first cordial thanks to BIKEBD, because of BIKEBD, we bikers have a platform to express our feelings and BIKEBD is playing an important role to unite the bikers.
TVS Apache RTR 150 Ownership Review By RIMON

Actually, I started biking about 5 years ago. The bike was my passion since my childhood. The motorcycle is not just a word or it's not just a machine for me. It's my best friend who can realize me, who can feel every beat of my heart. My 1st bike was Bajaj Discover 125. My father gifted it to me in 2008.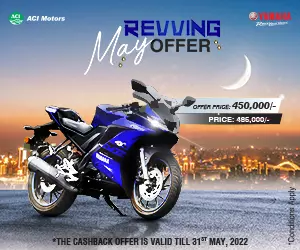 I hope you guys know the feelings of first bike. For me it's something like dreaming which was really awesome and the feelings is impossible to describe in words. Some moments like first bike, first ride and first group ride are always memorable for every biker. After 2 years, I bought a Bajaj Pulsar 150 UG-4. After this one in 2012, I bought a Bajaj Pulsar 150 UG-5.It was giving me good performance as my expectation.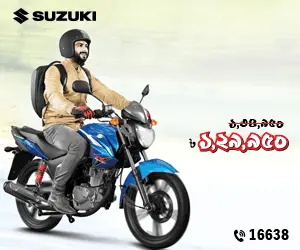 Unfortunately after 3 months (4 Nov-2012), my bike was stolen. Only those who lost a bike can realize the situation and the bike was almost new. Now I'm using TVS Apache RTR 150 HyperEdge edition. I'm writing a true review of TVS Apache RTR 150. TVS Apache RTR 150 is a beautiful bike and the sporting look of the bike is enough to attract people especially the youths. Because not only in a developing country like Bangladesh but also in all over the world sporting bikes got warm acceptance from the youths.
After losing the Bajaj pulsar 150 UG-5, my father told me to buy TVS Apache RTR-150. It was out of my expectation that my father telling me to buy a bike. Finally I bought a TVS Apache RTR from "ROYAL AUTO", Uttara on 9 Nov-2012.It costs me 1, 97,500 BDT. It's green & black color The color was chosen by my mother. I'm a speed lover and I think it's in heart. That's why I bought this bike. Internet helped me a lot to choose this bike. I didn't believe that my father give me a bike 5 days after losing a new bike. My father gave me the keys to take the first ride. I put the key on ignition then I've turned it on.
The meter of the bike is awesome. Then I started to run this bike slowly. Then checked braking and gear shifting. I rode my friends Apache RTR 150 old model. But my new model is totally different and upgraded. The racing type cockpits can easily create an appeal to the young bikers. I accelerate the bike on 65 Kmph. Then I rode it 30 minutes. At first I bought 2 locks for my bike to ensure the security of my bike. Then I ride this bike about two weeks. But it was a disgusting experience.
The bike didn't start on morning. I kicked it at least 10 times a day to start the engine. It gave me false pickup. After 2 weeks, my bikes mileage was 1000 km. Then I got my bike to TVS service center for bike servicing. I serviced the bike and took a test ride. It was an awesome feeling. The bike was more free and smooth after the servicing. Now my bike mileage is 4500+ km. My top speed is 138 Kmph. The bike can get 0-60 Kmph only at 3.9 seconds. My bike gives me a mileage of 45+ km per liter in Dhaka city. In highway, it gives me 52 km per liter. I think this bike is the best fuel efficient bike in its class.
Engine & Power:
In Bangladesh, TVS Apache RTR is the most powerful bike except R15 (coz R15 is not in its class). Engine displacement of this bike is 149.7 cc. TVS Apache RTR has a powerful engine of 14.9 BHp @ 8500 RPM. It has a torque of 13.1 Nm @ 6500 RPM.
Speed & Handling:
Top speed of this bike is unbelievable. My top speed is 138 kmph. In top speed, the bike gives me smooth performance & haven't any vibrations. Handling in top speed is really good. The bike is always ready to give you the best acceleration in its class. It goes 0-60 kmph in only 3.9 seconds. Braking system is pretty good. It has tubeless tyres so it gives you better grip and handling even in high speed. In this bike 270mm front disc brake and 130mm rear drum brake is used.
Look:
The look of this bike is simply good. The handle is improved. It has racing kit under the engine and the kit protects the engine from mud. There is good design around the speedometer and side cover. The bike has 3 colors Black-green, Black-red, Black-gray.
Comfortability:
Comparatively this bike is better than any other bikes I have ridden. The riding position is sporty. You may need to fully extend your hand to touch the handle bar but riding in high speed is very comfortable because of aerodynamics. In 150cc segment Yamaha FZs is the real competitor of this bike. Because Yamaha used latest technology on this bike.
Positives:
1. The bike has servicing indicator in speedometer.
2. 0-60 kmph acceleration countdown.
3. Top speed recorder.
4. Digital clock in speedometer.
5. Low fuel indicator.
6. The LED perking light remains on all-time.
7. Fuel efficient engine.
8. Good braking system.
9. Radium light in Ignition.
10. Stylish look.
Negatives:
1. Back mud guard is too small. Mudguard can't cover the number plate.
2. Bad TVS service center. You can't be satisfied with TVS servicing center.
3. AC headlamp doesn't give you proper brightness on slow speed.
4. The side bumper is too small. It can't cover your leg.
Hope this TVS Apache RTR 150 Ownership review will help you to enrich your knowledge about bikes and by this you can choose the correct bike for you.
You can send us your motorcycle ownership review too. Share your experience and moments with your bike via our blog. You can write in Bengali or English or, both. Click here for a guideline on how you should write you ownership review and then send your ownership review to articles.bikebd@gmail.com
You might also be interested in