Dhaka Bike Show 2018 : Coming Soon In March
Published On 12-Feb-2018 12:18pm , By Ashik Mahmud
CEMS Global will organize Dhaka Bike Show 2018 in March 2018. The 3 days bike event will be showcase at International Convention City Bashundhara, at Kuril near Purbachal 300 feet area Dhaka. It's been announced that BikeBD is the Online Partner for the Dhaka Bike Show 2018.
CEMS Global is arranging Dhaka Motor Show since 2004 and this will be the 4th time they will organize Dhaka Bike Show in Bangladesh (Source). Beside Dhaka Bike Show there will also be separate zone for car show, commercial vehicle and spare parts.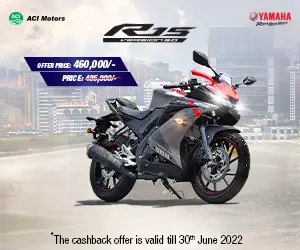 Also Read: Dhaka Bike Show 2018 Review
BikeBD will be the online partner for the Dhaka Bike Show 2018 in the past we were the online partner for Dhaka Motorbike Show 2014 which was organized by Bangladesh Event Management Services (BDMES), last year we were the online partner at Indo Bangla Automotive Show, Dhaka Bike Show 2017 & we were the organizer of Dhaka Bike Carnival 2017.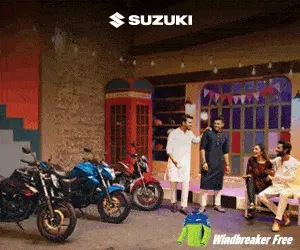 >> BikeBD On Dhaka Bike Carnival <<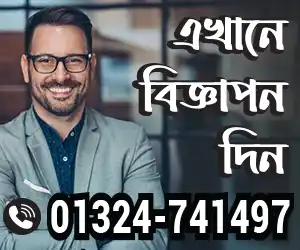 Bike Show is an event where most companies shows off their upcoming motorcycles, more then sales this is the time they concentrate more on the branding of their products. This year Dhaka Bike Show 2018 we will see the launch of some exciting new motorcycles & scooters. Some companies might also give special discounts on their products which will help some bikers to get their beloved motorcycle at low price.
Another good thing about the 4th Dhaka Bike Show is that there will be many bike companies under the same roof, so you got the option to choose from various products. We Team BIKEBD will be available for all 3 days of the event covering 4th Dhaka Bike Show through our Website, You Tube Channel, Facebook page, & Facebook Group and bringing you the latest from the show which will include all the offers and happenings which will include the launch of some new motorcycles in the show. Also we will distribute stickers to the bikers who will come at our stall. As of today the following motorcycle companies agreed to participate in the Dhaka Bike Show 2018.
1. Speedoz – Keeway
2. Motorcycle World Limited – Aprilia, KTM & GPX
3. Rasel Industries Limited – Lifan
4. Asian Motorbike Limited – Brand to be announced
5. TVS Automobile Bangladesh – TVS
6. Uttara Motor Limited – Bajaj
7. Bangladesh Honda Private Limited – Honda
8. New Grameen Motors Limited – H Power, Loncin
10. Runner Automobiles Ltd - Runner 11. Rancon Motorbikes Ltd - Suzuki 12. Roadmaster Motors Ltd - Roadmaster
We are still hoping that more motorcycle companies will join in and beside these there will be some motorcycle accessories companies who will also participate at Dhaka Bike Show 2018. We BikeBD do have some surprises for the people who will visit so stay tune and keep visiting our site for more details.
So readers that's all for now, for further updates keep visiting our website and subscribe to our BikeBD Youtube channel, and also eye on our BikeBD Facebook Fanpage.
Useful Articles You May Like:
Published by Ashik Mahmud
You might also be interested in