CFMoto 150NK Launching Soon In Bangladesh
Published On 09-Apr-2016 03:35pm , By Saleh
A brand new liquid cooled sports machine is going to be launched in Bangladesh. Isn't it sounds good!!! Yes, an eye catching quality machine coming soon in our market. It's an ECU controlled naked Chinese mule which is designed directly by KISKA design house, who has been designing the Austrian motorcycle brand KTM. Guys, this is CFMoto 150NK and that is going to be launched in our market very soon. Let's head in for more details.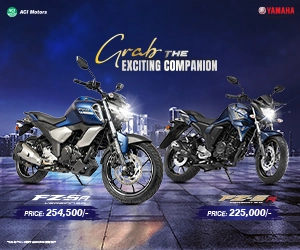 Envoy of CFMoto 150NK In Bangladesh
Before detailing about the bike therefore origin, producer, designer and other related concerns here we would like to talk about the importer. The importer of CFMoto in Bangladesh is Goodwheel Bangladesh. We think many of you are very much known about them though they are the new comer in our motorcycle market.
Goodwheel Bangladesh has been silently working behind the scene to place some quality machines in our motorcycle market. They have been researching our motorcycle market trend, financial capability of buyer, youngster's corner of choice and interests etc. Previously Goodwheel very practically worked on these issues with their three test mules under the badge AVATER.
After their primary market research now they are more confident and going to bring the mule CFMoto 150NK. As per their primary assurance that will be on May-June 2016 considering the shipment and other bureaucratic issues. So before the official launch let's try to get the detailed identity of the CFMoto 150NK, and here are those after our comprehensive inquiry.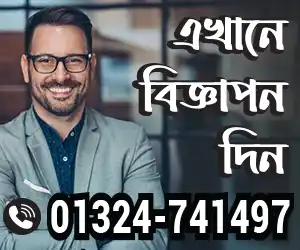 Origin of CFMoto 150NK
CFMoto 150NK is directly picked from the Chinese stable of CFMoto. CFMoto is now the international brand who are manufacturing power sports machines and accessories and distributing the same worldwide. The company established in Hangzhou, China in 1989. They produce power sports products like ATV, UTV, Motorcycle, Scooters and their engines.
Currently CFMoto has around 98 models of vehicle and 51 models of engines in their product line. They are distributing their product over 70 of countries. UK, USA and Australian region is the core market of CFMoto. CFMoto also has entered in the Middle East and working for south Asian region. So here is CFMoto 150NK to be available in our market.
Architect Behind The CFMoto 150NK
Guys, you may have known very well with the name KISKA… that is KISKA design house. KISKA is the international design house from Austria. You know they have been designing the Austrian motorcycle brand KTM from 1992 and doing globally with renowned brands. The senior designer Bjorn Shuster from KISKA is the man behind the CFMoto 150NK. 150NK was born in partnership of CFMoto and KISKA. So we think there is nothing to criticize about the design of CFMoto 150NK.
CFMoto 150NK at a Glance
CFMoto 150NK is the naked bike from CFMoto, China. This 150cc capacity mule is available in international market with two power band. In UK, USA and Australian region the mule is available with higher power and torque of engine and that is 10.7KW of power and 12.2NM of torque. But for Asian region it originally produces with 8.5KW of power and 10.7NM of torque. As per Goodwheel Bangladesh they are going to launch the power model of CFMoto 150NK.
The engine of CFMoto 150NK is specifically 149.40cc four stroke single cylinder liquid cooled OHC engine. The machine is controlled by ECU and fuel injected by EFI. The compression ratio of is quite significant and it is 10.5:1.0. Both intake and exhaust chamber are enlarged to ensure free operation of throttle. The clutch is multi-plate wet type and final drive operated by 6-speed manual gearbox. So you can understand 150NK engine adapted most of the premium technologies to be a quality machine.
Other than engine the chassis of CFMoto 150NK is made of Tubular Steel Frame. This type of frame ensures light weight characteristics of the bike with significant dimensional stability and resistance. Both the rims of 150NK wheels are constructed with MT Cast Aluminum alloy where both the tires are tubeless type.
The CFMoto 150NK designed with upside-down (Inverted) telescopic shock absorbers at front and central mono shock absorber at rear. Both the wheels are fitted with hydraulic disk brake where CFMoto specially mentions for powerful braking with 150NK.
The CFMoto 150NK equipped with full digital odometer with analog rev counter. All the lights and signals are LED type. The handlebar is one piece pipe handle with upright position. The seat is split type and riding position is also upright. The foot peg, foot peg hanger, grab rails are made of cast aluminum. So light weight is one of the core features of this bike.
So guys, as per our study and comprehensive research you can understand CFMoto 150NK is the machine of some attractive features. Studying and revising in detail we are also very much hopeful about this machine in consideration of quality.
[embed]https://www.youtube.com/watch?v=qD_w2yytTqs&feature=youtu.be[/embed]
We think if this machine comes unaltered or unmixed in other word same as like international market in BD that might help to wipe out some blame of Chinese bikes. We wish Goodwheel Bangladesh will take this issue very seriously and give our market a quality machine.
[caption id="attachment_13577" align="aligncenter" width="620"]
CFMoto 150NK Specification[/caption]
Therefore let's wait for the official launch of CFMoto 150NK. We will update you the schedule of launching on time. Stay updated with us with our FB page and discussion group. Thank you all.
For further updates keep visiting our website and subscribe to our BikeBD Youtube channel, and also eye on our BikeBD Facebook Fanpage. See you soon with the latest discussion, review & news.
See Available Motorcycle Brands in Bangladesh
See All Updated Motorcycle Prices Here
See Nearest Motorcycle Showroom Addresses To You
Related Article You May Like:
Read By Category:
You might also be interested in