Hero Honda CBZ Xtreme 27,000 KM Ownership Review By Irfan
Last updated on 28-Nov-2023 , By Shuvo
Hello its Irfan Ibrahim here. I am a student & also working as Accounts Manager. I am a Owner of CBZ xtreme & here is my CBZ Xtreme ownership review (Source). 'Xtreme' means reaching a high or the highest point & that's so true. When i was in class VI, I used to ride my papa's vespa. I used to learn from that Vespa. Afterwards I purchased Suzuki 100 cc & top speed was 80 km/h with tripling.
Hero Honda CBZ Xtreme 27,000 KM Ownership Review
Before purchasing Hero Honda CBZ xtreme, i used to ride one of my friends elder brother's bike & that is none other than CBZ xtreme. I was in love with this bike.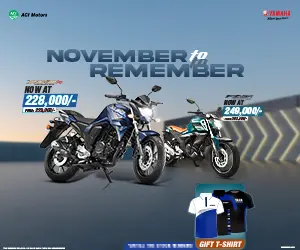 On wards I purchased CBZ Xtreme 2009 model & as per you guys read the meaning of Xtreme. But interesting part is people call her CBZ Xtreme but I call her 'Performance Factory'. My top speed in Uttara road was 125km/h though now its decreased to 121km/h. I painted this bike & you can say that this color is unique & one piece in Bangladesh. It gives 40km/l mileage, performance, balancing, speed & so far.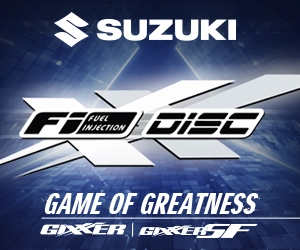 Also Read: Hero 220cc Bikes In Bangladesh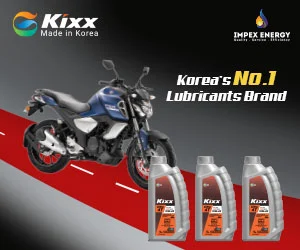 High Initial Pick up to compete with any other 150CC. The old CBZ had a 156 cc engine (Source), but did not have the pickup and mileage as that of the present engine. Definitely Hero Honda has made some improvement in the engine for this new CBZ Xtreme. It's instant pickup is very good. For a biker, Bike means everything even compare with his girlfriend. Bike is everything for me. My long tour was Dhaka to Comilla to Dhaka which is 224km. Its feels like breathe now a days.
Also Read: Sylhet Tour- 12 Hours of Rain Wash
No matter what type of riding you do, please do safety first. Please kindly use original parts on company basis. No matter, what the original parts price is, its all about yours safety for life & your bike maintenance. Always keep tool kit for minor problems because in many highways, u will not find any kind of garage, so be careful.
Don't be so over- weight while riding because it may misbalance you. Without confidence don't go in highway because Bangladesh's roads are very dangerous. Bus & trucks are reckless drivers. If they want they can pull you down from roads or may push you while over-taking, they really don't care about it. Use your side mirror too.
Handling is very good after installing pulsar origin handle. Braking system is not good compare with torque power because this year model do not have disk-brake in rear wheel, so it's a disadvantage but If you measure the braking systems than nothing is hard, trust me.
Also Read: Honda Giving Free Registration Support On Honda Dream Neo
About tire use only original MRF tires because local tires may skid and pull you some other side specially in rainy season or slippery places. I'd like to mention the rear indicators, which are integrated into the rear LED brake light section which gives the bike a nice sporty look.
The silencer is most happening thing and definitely the best looking find on a 150cc Bangladesh bike. Adding to that is the black treated engine and alloy wheels that add more to the already beautiful packaged bike. The gear shift pattern is 1 down and 4 up. They are similar to all 150cc bikes, which again adds to the sporty persona of the bike. Short & smooth gear shifting.
Only one word for the suspension "Excellent"! No matter what kind of road you ride on, one would feel like you're riding on clouds at least I felt it that way and definitely no room for improvement here. You may also know that the CBZ X-treme is the most powerful 150 cc motorcycle in Bangladesh.
It gives 14.2 bhp of raw power out of 149 cc. The nearest competitor is the Bajaj Pulsar 150, which gives around 13.9 bhp. The pickup is amazing and I am whizzing down the street in no time.
Also Read: Taha Motors in Gafargaon Railgate, Gafargaon, Mymensing
Later on I heard about this BikeBD, may you guys get some useful tips from here because I got to learn many important things. Last but not the least - Whoever said "Only flying is better" was wrong. So That's all from me about my CBZ Xtreme ownership review.
Written By: Irfan Ibrahim
You can send us your motorcycle ownership review too. Share your experience and moments with your bike via our blog. You can write in Bengali or English or, both. Click here for a guideline on how you should write you ownership review and then send your ownership review to articles.bikebd@gmail.com
FAQ - Frequently Asked Questions
1. What is the price of Hero Honda?
Ans: Hero Honda currently doesn't produce any bikes under the name, due to the split of the brands.
2. Which is the best bike hero or Honda?
Ans: Hero and Honda were merged together and used to collaborate on the local Indian market. The brand name Hero Honda was one of the leading brands in the Indian and South Asian motorcycle market during its lifespan.
3. Why did Hero and Honda separate?
Ans: Hero and Honda separated from each other upon the ending of the contract, therefore splitting the brand name Hero Honda.
4. What is the mileage of Hero Honda?
Ans: Hero Honda CBZ Xtreme gives 40 KMPL of mileage in the overall riding conditions.
5. Who is the owner of Hero Honda?
Ans: Brijmohan Lall Munjal, born 1923 is the founder of Hero Group, which later on collaborated with Honda and created the brand Hero Honda.
Related Article You May Like:
Read By Catagory:
You might also be interested in