CBZ Xtreme 2011 Review: By An Extreme Rider
Published On 06-Mar-2014 06:57am , By Shuvo
Hello riders, I'm Md. Naim Mostafiz Antu studying at the University of Liberal Arts Bangladesh (ULAB). In the past few years, I became obsessed with motorcycles. In 2010 I learned to ride a motorcycle. It was Honda CBF Stunner, my brother bought it for office-going purposes. It was the first 125cc sports category bike introduced by Honda in Bangladesh. After that days passed then years, even now I always wait to ride my motorcycle anytime in the day or, night. This is the very first review of my bike. Thanks to Suvro Bhai(BikeBD) for his inspiration to me to write this review.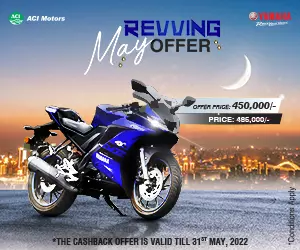 Why I chose CBZ X Above All:
Before buying a motorcycle I was looking for a bike that can serve both city and highway. I actually did have a research on buying the best motorcycle on many Indian websites such as bikeadvice.in, motorbeam, xkph, xbhp and other. I always preferred smooth riding and insane pick up on occasional riding and for highway rush. It became a mandatory fact rather than pleasure because previously I used to ride my brother's Honda CBF Stunner. It was a great bike but lack of initial pick up and it tends to vibrate after crossing 60kmph, on that overtaking in highways is way too risky.
I wanted a perfect mixture of everything in my ride. I loved the smoothness of CB Unicorn but also was an avid fan of Pulsar 180cc for its initial pick up. So my bike had to serve few criteria's: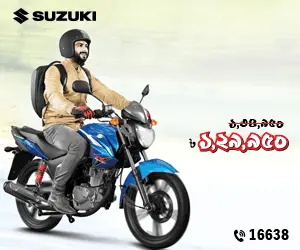 Smooth engine – Soundless which can only found in Honda's
Overtaking ability at any speed
Great sitting position along with great sit pad for both rider and passenger
Long wheel base – I am fond of big bikes
Digital gadget – LED tail light, Meter
Split sit and handle bar
Good headlight
Great suspension
Good braking power (excluding rear disk brake)
Primarily I chose –
Honda CB Unicorn
Hero Honda Hunk
CBZ Xtreme
CB Unicorn was my first choice. But due to unavailability from the beginning of January, 2012 I became very disappointed. My second choice was Hunk because of combination of everything. But, I had a second look a newly available CBZ Xtreme 2011 edition which was fully modded with the bless of Hunk's tubeless tire and rear suspension. I always liked CBZ because of the attitude of this bike. When I saw the new CBZ I took a test ride and simply fall in love with this machine.
History of The Legend (CBZ X):
Hero Honda first launches CBZ in 1999 with the DNA of Honda CB series. It 156cc over squared engine bike got very popular with young stars for instant pick up and mileage. But after launch of Pulsar by Bajaj the glory didn't last long. After that in 2004 CBZ (Star) launch.
In 2007, a new variant featuring the existing Honda Unicorn's 149 cc engine was introduced as CBZ Xtreme. It was an instant hit along with Hero Honda Hunk. Although, price of both bikes were same but features were updated in Hunk. In 2011, Hero Honda launched the new CBZ with added gadget but, the same engine from past. Recently "Hero Moto Crop" show cased their new variant of CBZ Xtreme, to me the new Xtreme(not CBZ from Hero Honda) has lost its mojo in new edition. The new version hasn't yet arrived in Bangladeshi market.
First 2000km Ride & Engine Break-In
Breaking-in a new bike is like giving birth of a new born child. I used to read a lot of article about proper break-in of new engine in internet before purchase of my bike. I changed my first engine oil at 450km, 2nd oil at 1200 and 3rd is in 2000km. Before 2000km I never accelerate hard and I always tried to release clutch as smooth as possible. I serviced my bike for the first time at 1200km (free servicing from Sarif motors), which was the worst serving I've ever had. Then I've done 2nd servicing at 2500km from ATM motors. Till now I haven't change my service station.
First 90km the clutch was terrible, I literally had to kick my gear lever to change my gear. I used to ride my bike at top gear. I followed the speed when used to change my gear like: 2nd 13-15kmph, 3rd 30kmph, 4th 40kmph and 5th 45-50. I never topped more than 50 in first 2000km.
My first engine oil was Castrol SAE 10 W 30 SJ, which was fine but not great. After 2500 I switched to Hero engine oil, which was company specified oil. Till now I use it and perform really awesome.
After buying I used to ride my bike at 45-50kmph. After crossing 2000km, I speed up to 55-60 kmph. I was very worried for break-in as it wasn't free within 3000km. As I heard most of the bike breaks within 2000km. Maybe I was too soft on my bike! Well my baby breaks at 4700km in ODO. That feeling was awesome, adrenaline rush blinded me the moment it breaks in. I got to understand why people ride CBZ Xtreme! From then till now the mileage is 40+-, it never disappoints me on mileage. I believe mileage and other parts life time depends on the break-in period. Till now I haven't face any major parts change.
Styling
Likes - "Love it or, Hate it" that's the jargon for CBZ styling. I love the big yet sleek type of look. I love the handle bar, the tail light and off course the indicator light. Non conventional side indicator bulb (big) has been used in CBZ, the light's are very powerful and eye catchy. I love the digital meter, it has clock and two trip meter. I never liked digital fuel meter, Hero Honda had listened to my prayers so that I have analog fuel meter, it is very accurate.
Dislikes – I don't like big space under the back seat. In rainy day, the mud flows everywhere which creates very disturbing situation for the passenger. The rear view side mirror is unconventionally designed, which is a mess because it creates black space on rear view.
Engine
There is really not much to say about CBZ X engine. With the bless of internet you all know CBZ X has 14.4bhp air cool engine, which maximum torque is 12.8 @6500 RPM and maximum power is 14.4 @8500 RPM. CBZ has very rapid acceleration, it can beat any 150cc (except R15 & CBR150) in drag. Unless unicorn it doesn't want to accelerate slowly rather its rev happy motor. You can accelerate it to redline in any gear. Which I've found CBZ is very friendly to ride and it is great for highway ride because, of its stress free nature.
I always wanted a rev happy motor without compromising mileage. I couldn't afford FZ but, I would say I have bought a better one. CBZ has high rev characteristic which is great for highways but painful for city ride. Because have to shift a lot of gears in city rides. I wouldn't suggest CBZ for city riders, but if you want both and get this bike you have to compromise this fact. On highways CBZ flies like rocket. I have done 441 kilo (city+highway) in a day, the experience was awesome.
My CBZ doesn't vibrate until it's 90kmph. After that you may feel the vibration but, I can assure once you own it, you will get accustomed with it. I generally ride under 70kmph-80kmph/ 6500RPM in highways for better mileage, engine life. Generally, 60% usage of engine is better practice for it's life. In city I follow 4000RPM/50-55kmph mark. But its really tough to control yourself in this speed, because of its rev happy nature.
Headlight
According to me its very good, although some may not agree. My previously owned Stunner's headlight was pathetic. I've found CBZ X headlight very practical. Especially the perking light works like charm. Note that CBZ headlight is adjustable, so one can set according to his eye comfort. The thing I hate is the AC system instead of DC system. Again not a big deal for me I had stunner which had pathetic headlight and the same AC system.
Tyre
Front tire is 80/100 and rear is 100/90. Both are from MRF and standard for 150cc. Front tyre is ok but rear tyre is pathetic. Ironically, the rear tyre (MRF Zapper Y) had no grip in middle! As a result it is highly prone to skid in sand and in rainy season. In occasional hard breaking it skids very roughly, but with the bless of heavy weight I never fall from my bike. I haven't changed my front and rear tyre, those are running for 18,000 kilometer. The life of tyre is good on the outside (ample grip) but, leaked several times so I had to put tubes in my tubeless tyres!
I will suggest everyone to change tyres after they got punctures. I keep checking my air pressure after it adds up with tube. I follow air pressure - 25 for front and 35 for rear. I will suggest everyone who is riding/ want to buy CBZ X, change your rear tyre to MRF Zapper Q for better performance.
Suspension
I haven't rode Bullet but I'm sure it's close to Royal Enfield Bullet's suspension. Royal Enfield is the Harley Davidson in Asia who uses similar dual suspension. CBZ use rectangular swing arm with 5 step adjustable gas reservoir suspension works like charm in highways and city ride.
Some may argue mono suspension is better, I'll say for a big bike which weights 146kg this suspension system is just perfect. Once again CBZ X is not a racing bike, rather it's a tour bike and Hero Honda justifies it by setting proper suspension system both front and rear. The GRS suspension set up in CBZ X is one of the best, I have ridden almost every terrain and it didn't disappoint me. It's neither soft nor hard, the default set up is just Perfect.
Performance
CBZ X is not a performance oriented bike as we have Yamaha FZ (Lord of the street) & racing bike like Yamaha R15 v.2 . I call it an all rounder bike, on off-road to highways the performance is awesome. The power from the engine will surely blows your heart and unlash your inside Demon. The throttle response is very crisp. It's a high torque bike, so you will get very good response of pick-up in every gear.
According to me the power delivery is more than enough for Bangladeshi road. In highways its overtaking power is very impressive. When you cross 60 the power delivery will surely increase your adrenaline rush.
Handling
The weight to power ratio is good on CBZ X and the balance between front and rear portion is well balanced as a result this bike returns with very good handling. A minimum 5 feet 6 inch height person is required to handle this bike. The ground clearance is very good but, difficult at first. With more cornering and U turn practice you will excel in this sector.
At high speed CBZ X is highly stable but after crossing 105kmph you need to lean over the fuel tank. In city street CBZ X is easy to handle but you need to be careful at backside if you used to ride smaller bike. Seating position is neither sporty nor conventional, it's the perfect blending of all kind ride. You can adjust your seating position during ride as it has split seat for rider and passenger.
City & Highway ride
I bought CBZ for University going and occasional highway riding purpose. It has served my expectation. For city ride the gear ratio may creates problem at the beginning but once you know your bike it will be easy. In highways you will definitely feel that the makers of CBZ X basically focused this bike for highway riding purpose.
Highway ride is stress free and enjoyable. Thanks to the split seat, great handle bar, suspension and seat pad. Seat pad is very comfortable, it's quite hard which helps to reduce the stress on the back. The dual trip meter helps me to count fuel and mobile age. I think CBZ X is a very attractive package for highway ride and it's a very attractive bike in city. On city crowed everybody will surely notice you when they see you with your beast.
Fun vs. Practicality
I'll say CBZ X is a very practical bike. It will be fun only when you get to know your bike characteristics. Skilled rider is needed to handle this bike as it's big and powerful. It may be difficult to ride when you first ride it, but within one or, two weeks you will get master in handling.
Maintenance:
I'm a maintenance freak person, I service my bike in every month (1000-1200km interval). Change my engine oil every 1000km instead of having good oil inside. I change my brake shoes both front and rear under 6000km. I have ridden almost 18,000km. In this time I have changed few parts:
Rocker ball - Costs nearly 500tk
Tappet nut – 80tk
Chain set at 16,000km – 2,250tk
Added 2 more clutch plate to support my original clutch plate at 10,000km – 160tk
Changed parking light 3 times – 60tk
Air filter 2 times – around 300tk
Engine oil filer – around 300-400tk
These are very common parts to change in period of bike running condition. Till now it didn't requited any major parts change. My suggestion for regular maintenance:
Everyone who rides new CBZ X should tighten their bikes each and every nut properly. Till now I've lost my front mud guard nut, anti tank scratch plastic shield nut, silencer shields two nut and back number plate nut.
The battery has not enough power to support the digital meter, headlight and indicator light. If night time you activate all three of them and press horn, you will get bizarre noise from horn. Although CBZ X uses maintenance free battery but I charge it very often without distilled water.
Use gear oil to grease chain in every week by yourself. If you can't then go to nearest servicing shop to grease. Motorcycle chains tend to get rusty and increase its length. It destroys your riding fun and rusty chain can cause accident.
Always check your tire pressure. I check mine in every week, Tire pressure I use 25-front, 35-rear. Company recommended 29-front, 33-rear. Less air in tire can give you less mileage, more air pressure can make your ride uncomfortable (bouncy) & less air pressure will lessen your control over bike and also in mileage.
Pros & Cons
Pros:
Great engine characteristic
Build quality is one of the best I've ridden
Mileage
Attractive package
Comfort
Cons:
Rear tyre
Braking: The bike itself is heavy+ when your ride with a heavy passenger, sudden breaking turns out ineffective (I am concern of my brake capability so, be sure I haven't crash with my passenger). The front disk should bigger for this big bike.
Gear shifting: is very irritating as it's not butter smooth as Unicorn but, better than Pulsar & Apache.
Most Wanted: Question/Answer about CBZ Xtreme
Mileage: 40+- depends on how you ride, Following 4000RPM will sure impress you.
Comfort: is one of the best in 150cc class, both riding posture and seat pad
Highway performance: The best I've ridden both acceleration and engine stability. Being heavy weight CBZ X is highly stable at high speed.
Mobile I use: Hero 4T 10W30 900ml.
How is the build quality (it has a lot of plastics)?: I was a little bit confused before buying as CBZ has a lot of plastic in body. This doesn't affect its performance. And CBZ build quality is really good. I have fallen from my bike several times but still the body kits are soundless.
Should you buy it? – I'll highly recommend it for occasional/regular highway riders. Those who rides in city only I'll suggest them not to buy it.
Availability of parts: Being a Hero Honda bike parts can be found in every motorcycle mechanic shop & parts price are very reasonable.
Resale value: Very good resale value
Life time of Engine: After riding 18,000+ with great condition, I am confident that engine life time is very long, you can blindly trust the Unicorn (Honda) engine CBZ has.
Can it handle rough riding? On rough road yes but when it comes to hard acceleration and deceleration it tends to give poor performance. I don't blame CBZ for that. If you want to rip your bike at low speed get a FZ (having shorter gear ratio). If you ride smoothly CBZ X (higher gear ratio) is for you.
-By M Naim Mostafiz Antu
You can send us your motorcycle ownership review too. Share your experience and moments with your bike via our blog. You can write in Bengali or English or, both. Click here for a guideline on how you should write you ownership review and then send your ownership review to articles.bikebd@gmail.com
You might also be interested in