Bima Mela 2019 Khulna : Insurance Smart Card BikeBD
Published On 28-Jan-2020 09:59am , By Raihan Opu
Nitol Insurance participated at 2019 Bima Mela at Khulna on the 24th & 25th of this month. Bima Mela is an annual event or fair where all Insurance companies in Bangladesh participates to showcase their offerings to their clients. We being an online partner of Nitol Insurance was also present for the two days event at Khulna circuit house ground.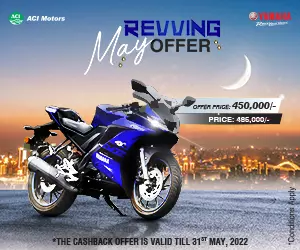 Since 2018 Nitol Insurance has been the Insurance partner of BikeBD. Almost all bikes which we tested since then have gone through the motorcycle insurance procedure of Nitol Insurance. Nitol Insurance was the first insurance company in Bangladesh to start the procedure of Online Insurance. So what did they bring for the bikers in this Bima Mela? First of all, they gave the first 50 bikers "Proud To Be a Bangladeshi Biker T-Shirt" who came and did on spot insurance of their motorcycles.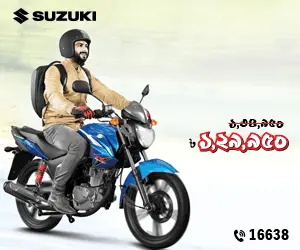 For the first time in Bangladeshi history, Nitol Insurance gave a smart insurance card to the bikers. This smart card is more like the size of your driving license. It is small in size so you need less space to carry it & hassle-free. The bikers also got many gifts from the Nitol Insurance pavilion-like calendar, mug & keyring. They also arranged spin the wheel game show where some bikers got hand gloves as gift.
This program was made most successful on the evening of 24th December when bikers from Khulna division came in the event with their groups. We are very thankful to the following groups / clubs for attending the event:
Paikgacha Riderz
Jessore Riders
Manirampur Riderz
Jhenidah KB Riderz
Khulna Adventure Riderz
Yamaha Riders Club Khulna
Ferocious Flash
Later in the evening, we went to Khulna ghat for some snacks. Around 120+ bikers came to the event. The whole event was well-organized thanks to the cooperation of the bikers. On Saturday there were still some gatherings from the bikers as they came from the morning to do the insurance of their motorcycles.
The two days event was well organized by Nitol Insurance Ltd & the bikers who came into the event were very happy. Last year they organized an event in Chittagong & this year in Khulna, we are expecting that next year the Bima Mela might come in Barisal.
To see the details All bike price in Bangladesh and All showroom near you visit BikeBD.Com. Stay with us for more update motorcycle news.
You might also be interested in