Bajaj Pulsar 135 LS Ownership Review By Munim
Published On 29-Oct-2013 03:21pm , By Shuvo
Hi, I am Munim, a proud owner of Bajaj Pulsar 135 ls and I am going to share my Bajaj Pulsar 135 LS Ownership Review regarding my experiences and feelings about my pulsar 135 (Source).
Bajaj Pulsar 135 LS Ownership Review By Munim
Some Back-Stories: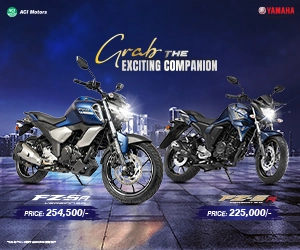 My residence is at Mirpur, Dhaka. I have to travel from Mirpur to my varsity campus (Azimpur) almost every day. Due to the excessive traffic jam of the recent years, I felt the necessity of buying a .
Before buying the , I realize that in Dhaka city a is not easy to maintain. There were some points in my brain before buying the motorbike.
1. It has to be good looking.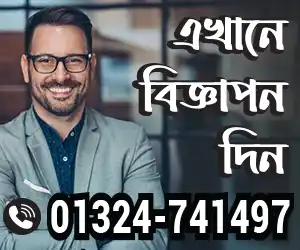 2. It has to be Fuel Efficient.
3. Good after-sale service.
4. Availability of spare parts.
5. Good pick-up.
6. Re-sale value, etc.
I chose Honda stunner, Yamaha Gladiator, Bajaj Pulsar 135 ls as my options. I didn't go for a 150cc bike because they are not usually fuel-efficient, as I have to travel almost 30 km a day in Dhaka city.
After a long 2 months research in net about that three bikes, I made my decision to buy a Bajaj Pulsar 135LS. Me and my father went to Uttara Motors showroom at Mirpur and bought a new pulsar 135 ls from there. It is my first bike.
Re-view on Pulsar 135LS:
[table id=122 /]
Outlook:
Definitely Pulsar 135LS has a dashing sporty outlook. The muscular fuel , 2-part sporty split-seats, the split rear grab rails, stylish rear LED tail lamps, rear mud-guard, half-covered chain – everything enhance its sporty stylish look.
Here are some key features:
Pulsar 135LS boasts of a stylishly designed front headlamp with twin lamps. DC circuit provides a constant light beam at all speeds, thus ensuring clear visibility even at low speeds.
The muscular fuel has on the side an aerodynamic and stylish front fairing.
Nitrox rear shock absorbers with 5 step adjustable ride settings, provide a plush riding comfort.
Excellent half-covered mud-guard at back tire.
Digital dashboard.
LED tail lamp.
Actually the whole bike is a package of sporty outlook. This version is also slightly different from the previous pulsar bikes.
Electric/Kick start and engine kill-switch.
Riding Experience:
When you ride a pulsar 135LS, sometimes you may forget that you are on a 135cc engine because of its 4 valves. Just imagine if you have 4 holes in your nose instead of 2. Then certainly you can breathe more. Same thing happens for pulsar 135LS 4 valve engine. It can produce more power than it is supposed to do.
The raw pickup is great – it can achieve 0-60 kmph at only 5.2 seconds which is very much satisfactory for a 135cc engine. It has also 5 sports gears which are very comfortable to change.
I also love the sound of the engine. As it is a heavy-stressed engine, sometimes after 70kmph it roars a lot. But I get use to this and that sound gives me feelings of sitting on powerful engine.
Braking is also good, 100/90 MRF tire adds some grip in braking. At front there is a 240 mm disk which is efficient too.
Handling of Pulsar 135ls is also very good. As it has pulsar-signature handle bar, so cornering becomes easier.
Rear seat is also in a suitable height. So you can ride comfortably with a pillion rider.
Official claim of top speed is 112 kmph. As i haven't rode in highway yet, so I got highest 96 kmph in Mirpur at 6 o'clock in the morning. Most of the time, I ride safely and don't take the speed over 60 kmph.
There are some drawbacks I have faced-
- Taking to neutral gear is slightly difficult sometimes.
- Faulty kick-starter position. Though I always use electric start, but one has to close the foot peg before give kick to the kick-starter.
- Though the double hydraulic horns are very much effective, there was no indicator horn. But it is common for today's bikes- most of them don't have indicator horn. I bought two indicator horns and set them under my seat.
- A gear indicator at the dashboard would be much helpful.
Fuel Efficiency:
The best thing about Pulsar 135ls is, having almost everything like a 150cc engine- it is also very good at mileage. I filled my fuel full and reset my trip meter to 0. Then after passing 350 km again I filled my fuel and it needs almost 8 liter octane to fill it. So I get almost 44 km per liter in this city of traffic jam.
Bajaj claims that - At standard condition it is expected to have a 68.1 km/L.
Whatever, I am satisfied with the mileage I get (44 km/L). Because I have to pay only 2.27 taka per kilometer.
Conclusion:
From my experience I can say that – Bajaj Pulsar 135 LS is one of the best in below-150cc segment. It is a combination of power, outlook, control and fuel efficiency. I am very much satisfied with my bike hope you can understand through this Bajaj Pulsar 135 LS Ownership Review. I feel at home whenever I ride on my bike. In a word- for me, it was a great decision to go for it.
You can send us your ownership review too. Share your experience and moments with your bike via our blog. You can write in Bengali or or, both. Click here for a guideline on how you should write you ownership review and then send your ownership review to articles.bikebd@gmail.com
FAQ - Frequently Ask Question:
1.Who is Bajaj CEO?
Ans- Rajiv Bajaj is CEO of Bajaj .
2. Who is the Chairman of Bajaj Auto?
Ans- Rahul Bajaj is the Chairman of Bajaj Auto.
3. What is the most selling bike from Bajaj in our country?
Ans- Bajaj Pulsar 150 is the most selling bike from Bajaj.
Useful Article You may Like:
Read By Category:
You might also be interested in