Bajaj Pulsar 135 LS Review by BikeBD
Published On 05-Apr-2013 08:05am , By Shuvo
Bajaj Pulsar 135 LS Review By BikeBD
Actually Bajaj Pulsar 135 LS is a bike for the people who want absolute perfection. For why we team BikeBD decided to do a Bajaj Pulsar 135 LS review to help the upcoming buyers. In this series Bajaj Pulsar 135 LS definitely is an awesome bike to own. Specially the sporting look of bike is enough to create the craze. It's really an extraordinary bike from Bajaj to attract people. This bike specially the design of the bike really has the right to get appreciation (Source).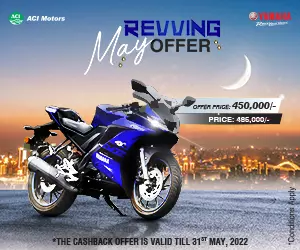 We all acknowledged about the quality of Bajaj bikes and our expectation is always high from Bajaj. As a India based company they don't have a big brand name like Honda or Yamaha. But they tried their best to ensure the best quality of their bikes and only by this Bajaj now one of a leader of motorcycle market.
Bajaj bikes got popularity in all over the world and in Bangladesh Bajaj pulsar is the market leader though they losing their place to Yamaha. But as a India based company it's a great achievement for Bajaj that they are competiting with those companies whose have the most advanced technology in the world.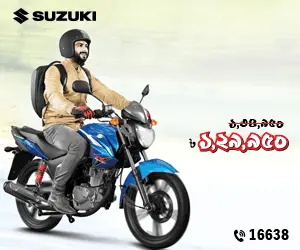 Also Read: Bajaj Pulsar 135 LS Ownership Review By Munim
In Bangladesh Bajaj is competiting with various world famous companies and they got huge success in a developing country like Bangladesh. We all know the road condition of Bangladesh so imagine how tough to design a bike which is fit for all types of road. So as a Bajaj production we hope Bajaj Pulsar 135 LS will fulfill our expectation.
Now the question is how the bike got huge popularity? When you focus on the sell records of Bajaj Pulsar 135 LS you can realize the truth. Feedbacks from customers are amazing. But every success must have an inside story. If we focus on the previous Bajaj bikes we see that design is the main target of Bajaj.
After design they try to make a combination of bike price and mileage. That's the key secret of Bajaj. You can find the difference of engine performance between Bajaj bikes and other bikes. Bajaj Pulsar 135 have some awesome unique features which definitely improvise you and I think it's have the real ability to satisfy you.
I mentioned before that the design specially the sporting design of this bike is the main attraction point of this bike. When you buy a bike at first you see the design of the bike and If the design got approval from your mind I think nobody can depart you from the bike.
So the stylish sporting design of Bajaj Pulsar 135 is the secret of the huge success of this bike. With design newly introduced headlamp may attract you though it's have the similarity with Bajaj XCD series. Forgot to mention that new shape of fuel tank also a good add-ons of this bike. All over it's a perfect all-round motorcycle specially for the youths because Bajaj Pulsar 135 has all the components to create the craze. In this 135cc series Bajaj Pulsar 135 is ready to lead the market. Now let's have a look what the bike really has.
DESIGN
Aggressive sporting design is the leading attraction point of this bike. I mentioned several times that design is the key point of this bike. Actually it's a superb combination of design and performance. I don't think anybody can deny the super hot design of Bajaj Pulsar 135. I request you to focus on the picture of the bike to realize the truth.
I think to buy a bike design is the first priority then the engine performance. Design must need to have the ability to convince the mind in first look. So I think you realize, for bike how important the design is. For design Bajaj Pulsar 135 got full marks from the critics. It should be a good choice for the new biker who loves style. Bajaj Pulsar 135 has an incredible ability to attract the people but only stylish sporting look is not enough to convince the customer.
Also Read: Bajaj Pulsar 150 Ownership Review (UG 4.5) By Sakib
It must need to have some other unique features. With beautiful design newly introduced fuel tank definitely surprises you and the headlamp is also attractive. Alloy wheels, digital display, stylish indicator, LED lights on tail, sporting seats, big mud guard makes the bike perfect.
About indicator light I want to say that most of the companies don't pay much concentration in this important side of bike but thanks to Bajaj that they added beautiful indicator lights which increased the beauty of Bajaj Pulsar 135. It's a big plus point of this bike. Red and Black is the two available color of the bike. Now we will focus on except design what the bike has.
HANDLING
Handling is the most important thing before and after buying a bike. Perfect handling is must to ensure your safety. We know that Bajaj bikes are famous for their top quality performance but I think handling is one of a pre-requisite to get top performance. Stylish sporting design can satisfy your mind but can't satisfy your safety because safety mostly depends on your concentration and your ability of handling in different situation. So I think you can realize the importance of handling for a bike. Seating position is an important part for any bike and it's also important for good handling.
In Baja Pulsar 135 LS seating positing is pretty good. It gives you maximum comfort while riding. So it's unnecessary to tension about handling because of seating position. Actually the superb combination of beautiful handle bars and perfect seating position is playing the key role to make the handling so perfect.
We all know that weight ratio play an important role in bike handling. Over weighted or low weighted bikes both are dangerous and a real threat for the bikers. So it's really important to set a perfect weight ratio. Bajaj Pulsar 135 LS also getting full marks here. DC lighting system and disk brakes ensure your safety.
THE POWER HOUSE (engine)
If anyone ask me the question what is bike? My answer will be same as this; bike is nothing but an engine. Yes it's the reality. You have a beautiful design in your bike, handling is also awesome but the performance of your bike completely depends on the engine. More cc means better performance that's not fully true. Engine performance of a bike depends on some crucial things and cylinder capacity (cc) is one of them not only of them.
Now let's have look on the engine of Bajaj Pulsar 150. We all acknowledged about the DTS-I (digital twin spark ignition) technology. Bajaj used this technology in their previous bikes and they also used this most advanced technology in Bajaj Pulsar 135.
This technology is responsible for better combustion which is an important condition of better engine performance. A engine of 134.66 cc, single cylinder, air cooled with DTS-I technology is used on this bike which can produce a maximum power of 13.5 PS at the highest torque of 11.4 Nm. AS one of the most fuel efficient engine, the performance of the engine is really impressive. According to engine performance this bike is easily comparable to any 150cc bike.
As a four valve engine the performance of the engine is better than any other 2-valve engine. This will definitely increase the total engine performance and make the bike more fuel efficient. At last we can say that a perfect engine for a perfect bike.
ACCELERATION & SUSPENSION
No doubt that Bajaj tried their best to make Bajaj Pulsar 135 best bike in 135 cc series. But to reach the top some features like acceleration and suspension play the main role. I already mentioned that It's using an engine of 134.66 cc petrol engine with DTS-I technology which is responsible for acceleration of this engine. It takes only 6 seconds to reach 60 kilometer and it has the ability to touch the mark of 100 kilometer in shortest time.
Newly introduced four valve DTS-I engine makes the bike faster and more fuel efficient. So you need not worry about the acceleration of Bajaj Pulsar 135 LS.Now the suspension. Actually the bike is a great combination of most advanced technologies which makes the bike more comfortable.
Bajaj Pulsar 135 LS not has the most advanced suspension system but its suspension system is enough to handle the rough roads. Telescopic Fork is added on the front wheel which is equipped with many other features like adjustable shock absorber etc. I think this will fulfill your expectation.
TYRES & BRAKES
Though Bajaj is using advanced technologies for Bajaj Pulsar 135 LS but I think the braking system has a lacking. In front 240mm disc brake is used on this bike which is quite satisfactory but in rear Bajaj used 130mm drum brake which is really unexpected from these types of sporting shaped bike. I think it's the only shortage of this bike and except this Bajaj Pulsar 135 is really an awesome bike. And of course this brake system is enough to ensure your safety.
Bajaj Pulsar 135 is equipped with five- spoke alloy wheel. Front tire size is 2.75 x 17 inch and the rear tire size is 100/90 x 17. Fine wheelbase ensures the stability of the bike on the roads. So wheelbase of a bike plays an important role and the size of wheelbase of Bajaj Pulsar 135 is 1325m which is really good. Smooth riding also depends on suspension.
Also Read: Bajaj Pulsar 150 Ownership Review By Shoudagor
FUEL CONSUMPTION
If the stylish sporting look is the main attraction of this bike than fuel efficiency is the posture feature of Bajaj Pulsar 135 LS. A bike with a mileage of average 42 km/liter in city area and around 50 kilometer in highways always attracts anyone. Actually we all know about the mileage of Bajaj bikes so it's unnecessary to linger the description.
A bike just not only a machine, for someone bike is the synonym of life. As a rider always prefers your safety because you can re-back your bike but you can't re-back your life. A life can't be comparable to a machine. If you decided to buy a bike of 135cc segment than I think this Bajaj Pulsar 135 LS review will help you to take the buying decision.
-By SIFAT CHOWDHURY
Related Articles You May Like:
Read By Category:
You might also be interested in