Antilock Braking System (ABS) In Yamaha FZS-FI V3 : Advantages Of ABS
Published On 09-May-2019 12:43pm , By Ashik Mahmud
Yamaha Bike has released the all-new 3rd generation of Yamaha FZ-S in the Asian market. Accordingly, ACI Motors the official distributor in Bangladesh also bringing that updated machine in the Bangladeshi market. The new FZS-FI V3 is packed with some attractive and updated features. Hence the ABS feature is grabbing the attention most. Covering that, here we are featuring Antilock Braking System (ABS) in Yamaha FZS V3.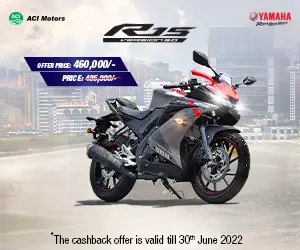 Antilock Braking System (ABS) Antilock braking system, therefore, ABS(Antilock braking system) is one of the safety features that come with modern and hi-tech motorcycles. It enhances braking safety and increases braking efficiency and stability. It's an electronic technology wherein the earlier period the mechanical ABS also was available in the market. But currently, it's full electronic that operated and maintained by Engine Control Unit therefore by the ECU.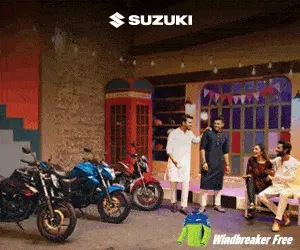 Hence ABS is an electronic mechanism that connects with motorcycle or other vehicle braking system. The core feature of the mechanism is not to sudden lock the wheel from spinning. But it reduces the wheel spinning speed in a controlled way; thus it allows safer and effective braking. Hence, in different speed and surface condition ABS ensures maximum braking stability that accepted worldwide.
Antilock Braking System (ABS) in Yamaha FZS-FI V3 The new Yamaha FZS-FI V3 now comes with all new looks, design, and ergonomics from top to bottom. It featured and better tuned for better performance. Therefore it comes with few technical enhancements. In the sequence of the developments its braking system developed with single channel BOSCH ABS in its front braking system. Further, the rear setup is also hydraulic disk braking setup with efficient characteristics.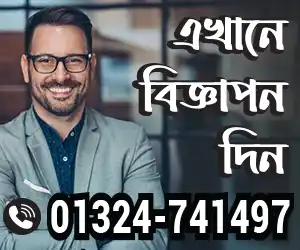 Coming to the new FZ-S ABS feature, it's non-switchable and integrated only with front setup. Hence, the new machine is more capable to deal with odd braking situations which are very common in our country. Further, sandy, wet and graveled surface or in sudden braking on loose surfaces it will allow better braking experience.
Yamaha FZs V3 ABS Launching Event In Bangladesh By ACI Motors
Moreover, the rear Non-ABS setup will allow the freedom of fun playing or hardcore riding mode as FZ series allowing from the beginning. So you can see the new Yamaha FZ-S V3 is more updated and fun playing as far as before. Further, it featured for a safer and stable ride wherever you ride in urban, rural or onrushing highways!
Published by Ashik Mahmud
You might also be interested in