After Budget Honda Motorcycle Price In Bangladesh 2015
Published On 10-Aug-2015 06:18pm , By Shuvo
Bangladesh Honda PVT Limited Increase the Honda Motorcycle Price In Bangladesh. Since 2015-2016 financial budget has been announce the government has decided to increase the tax on motorcycles from 30% to 45%. To counter it out many companies has increases the price of their bikes and few more are expected to do it soon. In the past we have talked about the price hike of Yamaha & Bajaj while Hero seems to be the only company that didn't increase the price of their models but instead they decreased the price of two 100cc motorcycles.
_x000D_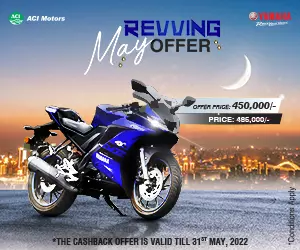 Honda has been in Bangladesh for a long time, such is the popularity of Honda in BD as a brand that in many rural places people call motorcycle as HONDA instead of naming it BIKE! Honda started their operation in Bangladesh as BANGLADESH HONDA PRIVATE LTD back in December 2013; so far slowly slowly they are moving forward opening new showrooms in Bangladesh.
_x000D_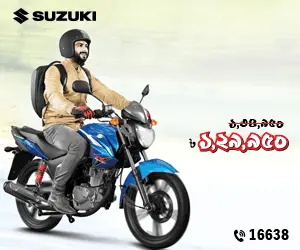 _x000D_
One of the big reason why HONDA still haven't opened any showroom or dealers in Dhaka is because their work ethic is believed to be slow and low but still finish the race. Among the three Japanese brand in Bangladesh (Suzuki & Yamaha) being the other two only HONDA has an official license under the badge as HONDA BANGLADESH, they also have Bangladesh listed in their official website which until the day the article is posted the other two manufacturer still couldn't do, which raises more questions than answers.
_x000D_
Many people complains to us why Honda are so slow in their activities, well the biggest reason for that is Honda believe that if we do things in a slow manner we will be able to ensure that the QUALITY of the bikes remains input. We visited their motorcycle plant last year and we were really surprise to find out the amount of care, precision & time they spend behind every bike so that they can ensure that the riders get the best quality bikes
_x000D_
The main ethic of Honda is to deliver the bikes to customers with almost no faults at all. Also slowly slowly they are studying the market and only brining the bikes which they believe will be best for the road of Bangladesh. Currently they have only few numbers of dealers in Bangladesh and they are going through a policy of having one dealer in one district.
_x000D_
_x000D_
Honda told us that they will open a grand showroom in DHAKA soon in August and they also told us that anyone buying HONDA motorcycles from any other place who is not a authorized dealer Honda BD won't provide any warranty or service to that rider.
_x000D_
Here are the New Price of Honda Bangladesh Pvt Ltd as stated on August 1st:
_x000D_ _x000D_ _x000D_ _x000D_ _x000D_ _x000D_ _x000D_ _x000D_ _x000D_ _x000D_ _x000D_ _x000D_ _x000D_ _x000D_ _x000D_ _x000D_ _x000D_ _x000D_ _x000D_ _x000D_ _x000D_ _x000D_ _x000D_ _x000D_ _x000D_ _x000D_ _x000D_ _x000D_ _x000D_ _x000D_ _x000D_ _x000D_ _x000D_ _x000D_ _x000D_ _x000D_ _x000D_ _x000D_ _x000D_ _x000D_
| | | |
| --- | --- | --- |
| Model Name | Previous Price | New Price |
| Honda CBR150R | 4,90,000 BDT | 4,90,000 BDT |
| Honda CB Trigger (Duel Disc) | 2,12,000 BDT | 2,18,000 BDT |
| Honda CB Trigger (Single Disc) | 2,02,000 BDT | 2,08,000 BDT |
| Honda CB Shine | 1,58,000 BDT | 1,70,000 BDT |
| Honda Dream Neo | 1,42,000 BDT | 1,42,000 BDT |
| Honda CD 80 | 96,000 BDT | 99,900 BDT |
_x000D_ Most notable thing about the new price is that Honda had a big leap on the price of SHINE by 12 K while price of CB Trigger gone up by 6Â K is on the same price tag as Pulsar, while the price of CBR150R remained same._x000D_
WHAT IS THE STORY OF THAI HONDA CBR150 R
_x000D_
This is an unanswered question to all, are Thai CBR really CBR? Do they have any connection to Honda Bangladesh Private Limited??
_x000D_
_x000D_
Honda has bought the license in Bangladesh so according to law no other importer can import bikes in Bangladesh from 2017 when Honda BD finally go into full production. So yes Thai CBR150 R is originally Honda CBR 150R from Thailand but there are some issues.
_x000D_ _x000D_
_x000D_
Honda Bangladesh Private Ltd won't provide any SERVICE or WARRANTY to those bikes, as they are not under their license or they don't import them.
_x000D_
Even in many ways they won't provide the spare parts to the owner of Thai Cbr150 owners.
_x000D_
According to law, the people who import those bikes won't be able to import them any further from 2017 when Honda goes into full time manufacturing.
_x000D_
The REPSOL Edition is not the true Repsol it is actually coloured by the importer as in the Thai Website there is no link or page about REPSOL 93 EDITION. So they just painted the REPSOL colour and hiking very high price for that which is a fraud against the customers.
_x000D_
_x000D_
We will request the riders to buy Honda CBR150 direct from the authorized dealers of Honda across Bangladesh; this will ensure them to have the best service & warranty, also the confidence of availability of spare parts. Honda currently has 21 dealers & service station in Bangladesh and at sometimes very soon in this month they will open a new authorized dealership in Dhaka. Hope This after budget 2015 'Honda Motorcycle Price In Bangladesh' help you to get many answers.
You might also be interested in