SENA Music Month 2022 - SENA Is Giving 15% Discount!
Published On 10-Mar-2022 12:53pm , By Raihan Opu
SENA is a international bluetooth communicator brand. GearX is the official distributor of SENA bluetooth communicator in Bangladesh. GearX is introducing SENA Music Month 2022!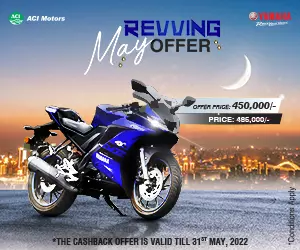 SENA was established back in 1998. SENA's name represents their approval to be fit for the adventures their customers dream about. Adventures will help them create and enhance.
Also Read: All Bike Price In Bangladesh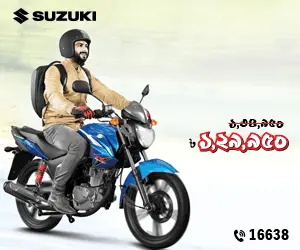 GearX is giving up to a 15% Discount on any SENA bluetooth communicators for the whole month of March 2022. All SENA Bluetooth Device Comes with 2 years official Device Warranty.
Price of SENA Devices:
Sena Parani M10- 5,950 BDT
Sena SMH5- 9,350 BDT
Sena SMH10- 14,450 BDT
Sena 50S- 28,050 BDT
One of the model is Parani from SENA. Parani is an industrial Bluetooth product line from Sena Technologies Inc.
Parani consists of four categories: Bluetooth Serial Adapter, OEM Bluetooth Serial Module, Industrial Bluetooth Access Point, Bluetooth USB Adapter.
Parani M10 is designed for easy interaction. Connect the M10 to your smartphone via Bluetooth and make use of features on the road, such as listening to your music or even taking phone calls. Bluetooth Intercom connects you with up to three other Parani users, with an effective range of up to 1 km (0.6 mi).
Also Read: All Bike Showroom In Bangladesh

SENA Parni M10 is one of the budget-friendly communicators. Let's see the features of SENA Parani M10 -
Bluetooth 5.1 connects to your smartphone for on-the-go features such as listening to music and taking phone calls
Expertly-tuned speakers deliver the best audio experience
Communicate with other Parani users via Bluetooth Intercom
LCD Screen to display and make changes to the device's settings
Available with either a boom or a wired mic
Backed by SENA
Nowadays bikers traveled a lot and in a group. So they need to communicate with each other on the ride for emergencies or anything. A good bluetooth device will help them to communicate and here comes SENA.
SENA is giving a 15% discount in every Bluetooth model. This offer will continue through the entire month of March 2022. Hurry up! Grab your SENA bluetooth communicator. Thank you.
You might also be interested in