After Budget Honda Bike BD Price 2017
Published On 11-Jul-2017 04:22pm , By Saleh
Honda Motorcycles Has Always Been The Name Of Trust For The People Of Bangladesh (Source). Here Is The List of After Budget Honda Bike BD Price 2017. Honda Bangladesh Started Their Journey In Bangladesh Since 2014 - And They Have Been Ruling The Market Ever Since.
Honda CBR150R ( Indian Edition)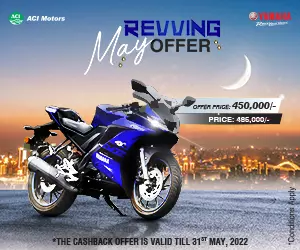 Honda CBR150R Indian Edition Price In Bangladesh 2017: 4,50,000 BDT
Honda CBR150R is one of the best and most popular 150cc Sports Bike. 150cc motorcycles are the most popular segment in this region, and everyone wants to own a 150cc bike that is not commuter. And thus the 150cc sports segment was born. Honda CBR150R is Honda's response to this 150cc sports segment - and what a response it is! Honda CBR150R undoubtedly became the joint champion of the segment with Yamaha R15, and still wearing the crown not in this region but all around the world.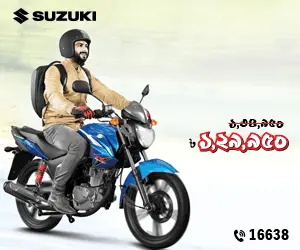 Also Read: Hero Ignitor VS Hero Glamour
Honda CBR150R is everything a sports bike should be - but the most major difference between Honda CBR150R and other same segmented sports bike is the riding position of the rider and the sitting position of the pillion. Honda has always been know as reliable and comfortable - that's why CBR150R stands out of the crowd with its unique identity.
Honda CBR150R 2016 ( Indonesian Edition)
There are Honda lovers all around the world who understands nothing but Honda, rides nothing but Honda, and despite a great bike, they had a slight complaint about the Honda CBR150R - about its styling. So, Honda took this seriously, and Honda Indonesia developed a completely new mean machine - Honda CBR150R 2016 Indonesian Edition. Honda CBR150R 2K16 is a completely different animal from its previous versions - it is totally uplifted and totally restyled. Honda CBR150R was a silent killer - it didn't look aggressive but it performed like a maniac. Honda CBR150R 2K16 is totally opposite in styling - it will vaporize its opponent with its killer and aggressive look and It will tear down the tarmac with fire, and in doing so, it will look like a jaguar hunting its prey.
Honda CB150R Streetfire
Honda CB150R is a naked version of the CBR150R Indonesian Edition. It is a naked sports bike that fans of Honda craved for years. A Naked Sports bike for them, who cherish the Honda CBR150R but not a fan of sports bikes. Honda CB150R Streetfire carries the same engine, chassis and builds quality of his faired brother - but its engine has been slightly detuned for better street performance.
Honda Bike BD Price 2017
Honda CB Trigger 150
Honda CB Trigger 150 Price In Bangladesh :
Single Disc Version : 1,86,000 BDT
Double Disc Version 1,96,000 BDT
Honda CB Trigger was introduced as a replacement of the former Honda CB Unicorn 150 - and it is the best replacement one could dream for! with the similar butter smooth engine, commuting sitting position, comfortable suspensions, and good build quality, Honda CB Trigger soon became the definitive Honda 150cc commuter in the region. Honda CB Trigger was discontinued in India some times back - but Honda still producing the bike in other plants and also producing the parts of the bike in India as per protocol - so Honda CB Trigger is not supposed to be put off anytime soon.
Honda Bike BD Price 2017
Honda Livo 110
Honda Livo 110 Price In Bangladesh : 1,35,500 BDT
Honda Livo 110 is probably the most stylish 110cc motorcycle in this region. it was launched some months ago in Bangladesh and soon became very popular among every motorcycle enthusiasts. Honda Livo 110 contains a 110cc engine that produces 8.2 bhp of power and 8.7 NM of torque. Honda Livo 110 became one of the most attractive mid-level commuters because of it's great design and color schemes.
Honda CB Shine 125
Honda CB Shine 125 Price In Bangladesh : 1,46,000 BDT
Honda CB Shine is often called as "Small Unicorn" due to its similarities with former Honda Unicorn 150. Honda CB Shine is one of the best 125cc commuters in the market with it's the purified engine which pumps out 10.3 bhp of power and 11 NM of torque to ensure great riding in every situation.
Honda Bike BD Price 2017
Honda Dream Neo 110
Honda Dream Neo Price In Bangladesh: 1,19,000 BDT
Honda Dream Neo was the first choice for anyone who wanted to go for a 110cc motorcycle to commute until the Honda Livo came on. Honda Dream Neo gives out 8.3 bhp of power and 8.6 NM of torque to ensure enough power in every situation. It is still a good 110cc motorcycle with a good amount of popularity and satisfied rider.
Honda CD80
Honda CD80 Price In Bangladesh : 86,000 BDT
Honda CD80 - the definitive 80cc motorcycle not only in this region but in this world. an 80cc commuter can be of great fun and great use. Honda CD80 has been around us for a very, very long time. its last version is a four-stroke 72cc engine which produces fewer emissions than it's a two-stroke ancestor. Honda CD80 is mostly popular in the rural area, where people love the Honda, and they want an everyday ride to meet up all their needs - and Honda CD80 is the best option in that fact.
Honda Bike BD Price 2017
Honda Wave Alpha 100
Honda Wave Alpha 100 Price In Bangladesh: 1,35,000 BDT
Honda Wave Alpha is alternatively known as Honda Cub 100 - the 100cc modern version of the legendary Cub 50- the bike that has been around for more than half a century. Honda Wave Alpha carries the essence of the former 50cc cub - and because of being a light, nimble and easy to operate clutchless cub bike, it gained popularity quickly.
Honda Bike BD Price 2017
You might also be interested in