After Budget Hero Motorcycle Price In Bangladesh 2016
Published On 01-Jan-1970 06:00am , By Saleh
Hero Motorcorp is a company that formed after Honda separated from the partnership of Hero Honda back in 2010 and Hero MotoCorp started their journey back in 2011. It is one of the most popular motorcycle brand in Bangladesh. Here is the list of After budget Hero Motorcycle price in Bangladesh.
After Budget Hero Motorcycle Price In Bangladesh 2016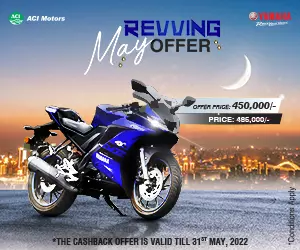 Hero MotoCorp joined with Nitol Niloy Group & they started a partnership with Niloy Motors Ltd in Bangladesh. Currently they are setting up manufacturing plant in Bangladesh which will have a production capacity of 150,000 units of motorcycles per year. In Bangladesh Hero will have 55% share of the company while the other 45% will be under Niloy Motors.
Hero mostly concentrate on 100 cc commuter segment, as 70% market share in Bangladesh are occupied by 100cc market. This year they launched 3 new 100cc motorcycles in our country.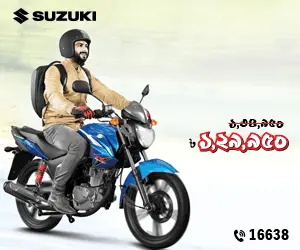 January: Hero Splendor Pro & Hero Passion Pro
August: Hero Splendor Plus (Self Version)
Last year they launched Hero Xtreme Sports in Bangladesh, a bike which we reviewed and personally for me it is my most favorite 150cc bike (Naked Air cooled segments). Time to time Hero Motocorp gave special discount to many customers in Bangladesh & I have attended two workshops with them where they bought some Hero customers and had a meeting with Indian officials so that they can take more on road data from Bangladeshi bikers which will help them to develop their products back in India.
Currently Hero have a lineup of 15 motorcycles models which is the most any motorcycle company have now, of which 10 are in the 100cc segments which cover almost 70% of the market share in Bangladesh. Hero Splendor is one of the most popular models from the company. HF Dawn is the cheapest 100cc motorcycle from India.
HERO Motorcycle Price in Bangladesh
| | |
| --- | --- |
| Models | Price |
| HF Dawn | 107,500 |
| HF Deluxe | 115,000 |
| HF Deluxe Self | 129,000 |
| Splendor Plus (self) | 130,000 |
| Splendor Cast Kick | 130,000 |
| Splendor Pro Cast Self | 134,000 |
| Passion Pro Cast | 144,500 |
| Passion Pro Disc Self | 148,000 |
| I Smart | 141,000 |
| Super Splendor | 148,500 |
| Glamour Self Drum | 153,000 |
| Glamour Disc Self | 157,500 |
| Hunk | 192,000 (SD): 204,000 (DD) |
| Xtreme | 190,000 (SD): 200,000 (DD) |
| Xtreme Sports | 200,000 (SD):217,500 (DD) |
Niloy Motors Ltd confirmed us they will launch 3 new bikes in Bangladesh at the end of 2016:
New Hero Hunk with a more powerful engine.
Hero Splendor I Smart 110.
Hero DUET, a new scooter.
We are waiting for new bikes from Hero to be launched in Bangladesh soon and hope this after budget Hero motorcycle price in Bangladesh have helped you a bit.
You might also be interested in