How Motorcycle Headlamps Can Be An Alternative To Horns?
Published On 10-Aug-2023 10:12am , By Saleh
For many reasons we beep motor vehicle horns while rolling on public roads same as we use other signals like headlamps, turn signals, or hazard lights. Though all of those are belonging to mandatory road-legal packages for road vehicles but horn beeps are really loud and much disturbing on public roads. Hence simply we can reduce or stop the use of annoying horns and deliver the signal by headlamps. Meanwhile here we have some techniques on, "how motorcycle headlamps can be an alternative to horns", let's head in.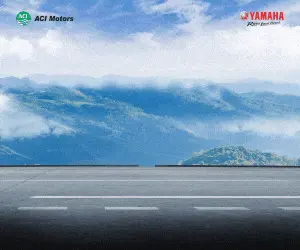 How Motorcycle Headlamps Can Be An Alternative To Horns?
In the package of road-legal features for road vehicles like motorcycles, the horn is an important add-on that requires rolling safely on public roads. Accordingly motorcycle headlamps and other light signals also play a vital role to roll safely in the dark or at night. Whatsoever, motor vehicle horns as well as motorcycle horns are much annoying on public roads and it's also a considerable reason for sound pollution in the cities.
Thus, using motor vehicle horns these days is meaningfully discouraged to use in developed countries mostly in civilized countries. Moreover, modern traffic systems now have developed to a level that motor vehicle horns don't require use much but rather in serious or urgent conditions. Everyone while maintaining traffic regulations literally doesn't need to use the ear-hurting horns.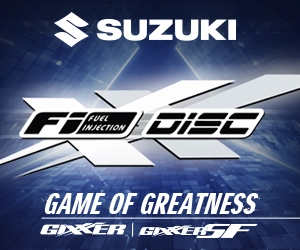 Furthermore, the tasks done by motorcycle horns and the reason behind we use of horns also can be tackled and performed by motorcycle headlamps and other light signals very easily as an alternative even in the broad daylight. Accordingly, here we have a few techniques we're describing in brief below on how motorcycle headlamps can be an alternative to horns.
Firstly, by keeping a set of brightly illuminating DRL, therefore, daytime running lights we can very remarkably ensure the presence of our motor vehicle on the road. In absence of DRL or in the case of smaller vehicles like motorcycles keeping the headlamp on while on the roads also ensures the presence on the roads. Thus a vehicle driver doesn't require to beep the horn to ensure vehicle existence on the road.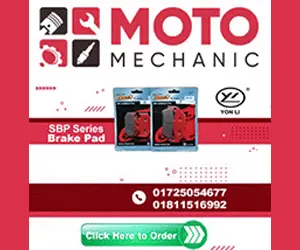 In most cases, we use to beep vehicle horns from behind to deliver signals to other vehicles or pedestrians rolling in front. Perhaps it is to ensure our existence or to get a safer space to overtake, hence flashing the headlamp or switching between high and low headlamp beams aligning to the front vehicle mirror, so we can deliver the signal without using any horn.
In the turning, we can simply use brightly illuminating turn indicators to convey turn signals to other vehicle drivers or pedestrians. At the same time flashing the headlamps in the blind zone, we can alert upcoming vehicles or pedestrians more effectively.
While running straightly in the intersections or crossroads simply blinking hazard lights, we can alert the traffic without any usage of loud horns. At the same time, headlamp flashes also can indicate emergency conditions where using a horn really looks unnecessary.
So, guys, you can see following modern traffic system regulations we can very easily omit the use of vehicle horns and tackle the situations simply using headlamps, turn lights, tail lamps, or hazard lights. Accordingly, we can minimize the sound pollution occurred on public roads on a level. Hence it's a good practice we should be habituated and of course, stay respectful of the law, that's it.
You might also be interested in