Breaking News: ACI MOTORS Reduce Yamaha Motorcycle Price In Bangladesh 2017
Published On 30-Jan-2017 04:33pm , By Saleh
ACI Motors LTD Reduce the Yamaha Bike Price in Bangladesh 2017. ACI Motors who are the distributor of Yamaha motorcycle in Bangladesh confirmed today the new price of their motorcycles. The new price will be valid from 1st February 2017. Yamaha Motorcycles will also participate at Indo-Bangla Automotive Show 2017 & they will launch a new bike during the show.
See The Yamaha Price In BD 2017 Video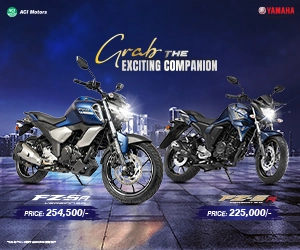 The chain of event started when Honda announced their reduction of price back on mid December 2016, then it was followed by Suzuki, Bajaj, Hero, Keeway ,TVS. Still we have no real updates from Runner, Mahindra & Lifan the other big players in the market.
Click Here For Yamaha Saluto 125 Video Review
ACI MOTORS Reduce Yamaha Motorcycle Price In Bangladesh 2017
This is a new revolution in the motorcycle industry in Bangladesh with the announcement of the new price of Yamaha Motorcycles in Bangladesh, ACI Motors officially announced the arrival of Yamaha motorcycles in Bangladesh through them back on 22nd of June 2016, first they started to take booking of their motorcycles and then at the tail of September they started to deliver the bikes to the customers, many of which waited for months to buy the latest Yamaha Motorcycles.
On November 12th of last year ACI Motors arranged a grand launching event at Hotel Le Meridian at Dhaka. They also gifted a Yamaha Fazer Fi V2 to Bangladeshi cricketer Taskin Ahmed's coach Mr. Sahajan Hossain Saju. In the middle there were some issues regarding the registration of some of their motorcycles but thankfully they solved the problems and now all new Yamaha motorcycles which are bought through ACI Motors authorized dealers point are facing no problem regarding registrations of their motorcycles.
Here to be mention as stated by officials from ACI Motors that they still bring motorcycles in CBU condition from India but they decided to reduce the price as many companies reduced the price of their motorcycles & voice were raised from Yamaha lovers as they too were deeply asking for the reduction of Yamaha motorcycles price in Bangladesh.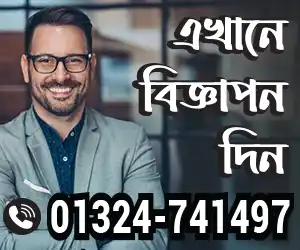 ALL AVAILABLE YAMAHA MOTORCYCLE IN BD:
From the list we can see that they have decrease the price of their bikes by 15-18 thousand in the 125cc segments while in the 150cc air cooled segments they reduce the price by 12-15 thousand. The biggest reduction was in the price of R15S which they reduce by 25,000 BDT . It is to be noted that at the end of February 2017 they will launch brand New SZ-RR Matt Green color.
Many will be asking when will Yamaha R15 MY2017 (also known to many in Bangladesh as R15 V3) will come in Bangladesh which was launched in Indonesia just week back, ACI Motors said that the moment it will be launched in India they will also bring the motorcycle in Bangladesh as well.
It is a blessing for many of Yamaha lovers in Bangladesh as finally Yamaha motorcycles reduce the price of their motorcycles in Bangladesh. So far in the last two months we received some good news for the motorcycle lovers in Bangladesh & we hope that more will be followed soon from many other companies & we hope this new Yamaha motorcycle Price in Bangladesh 2017 will help the bikers to buy their desired bike.
Thank you all. For further updates keep visiting our website and subscribe to our BikeBD Youtube channel, also stay connected to our BikeBD Facebook Fanpage. To see the details of Yamaha Bike prices in Bangladesh and the Yamaha showroom addresses near to you visit BikeBD.Com.
Useful Article You May Like
You might also be interested in