ACI MOTORS: New Distributor of Yamaha In Bangladesh
Published On 15-Jul-2017 01:50pm , By Saleh
Since the mid of last year there were lots of speculation about one of the most famous brand of motorcycle in Bangladesh, YAMAHA! As Karnaphuli who were the past distributor ended their contact with Yamaha, Yamaha became alone. Many were thinking what will be the future of the company! Finally after months of speculation it is confirmed today that ACI Motors will be the distributor of Yamaha Bike in Bangladesh.
ACI MOTORS: New Distributor Of Yamaha In Bangladesh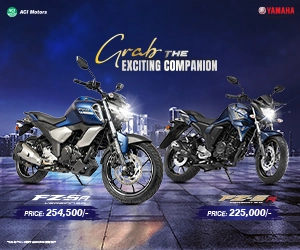 For more than 2 decade Karnaphuli Ltd were the main importer or distributor of Yamaha motorcycles in Bangladesh, they gave us the taste of many top class bikes starting from Yamaha RX 115, a two stroke machine which still these days a good one cost more than a Bajaj Pulsar given the fact the bike is itself 12-15 years old, then we got some very good 100cc 4 stroke bikes like CRUX, Libero & 125 cc bikes like Gladiator and Fazer (spoke wheels).
They didn't stop there, they gave us the taste of Yamaha FZS 150 & Yamaha Fazer 150 , two of those bikes are best known for their CONTROLLING & BRAKING & it is one of the most popular bikes among the bikers who love to perform STUNT or love to TOUR from one place to another in Bangladesh.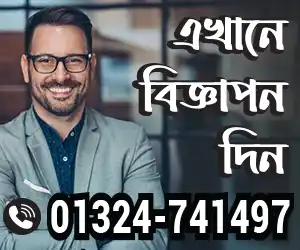 Yamaha FZS & FAZER are so good & market competitor that rival motorcycle brand SUZUKI followed their concept and bought out Gixxer & Gixxer SF & even last year we saw Honda Hornet but in Bangladesh FZS & FAZER goes by the wind, even people prefer those two bikes to buy today even though some dealers are selling more then 40-50 thousand more than the original MRP.
People in Bangladesh remember YAMAHA most for one bike! Yamaha YZF R15 & later Yamaha R15 V2, it will tough to find a biker in Bangladesh who never dream about owning this bike in his life, still these days it is the NUMBER 1 SPORTS bike that is sold in Bangladesh. R15 V2 was a 150cc bike which copies many things from its elder brother Yamaha R6. It was the first STREET LEGAL bike in Bangladesh that went pass the speed of 140 km/h barrier
For the last 2 years Kharnaphuli only used to bring 150cc bikes of Yamaha in Bangladesh which did buried the Yamaha brand in the rural area but now with ACI Ltd coming in Bangladesh we believe all the past problems with product line up will be sorted out.
Today Dhaka Stock Exchange released news that ACI Motors Ltd will be the official distributor of Yamaha motorcycles in Bangladesh & that they have signed a contract with Yamaha India Pvt Ltd. ACI Ltd is most popularly known in Bangladesh for the consumer products, with a big business venture we believe they are a good option for the distributor of Yamaha brand in Bangladesh.
According to the news they officially signed the contract on 5th June 2016 for 3 years where during this time ACI Motors will be in charge in distributing Yamaha motorcycles, spare parts & managing the after Sales Service in Bangladesh. During this time they are targeting to sell 6387 million BDT worth of bikes in Bangladesh. We are still now sure whether they will start in CBU or CKD or will go into direct manufacturing but we promise that in the coming years we will come with good news from ACI Motors.
It is very welcoming news for the Bangladeshi motorcycles market as among the 3 Japanese manufacturers in Bangladesh Yamaha is the top choice of bike among the young generation. Because they have a contract with Yamaha INDIA, we believe we will see the following bikes in Bangladesh soon:
Saluto RX – 100 cc commuting motorcycle.
Saluto – 125cc motorcycle.
FZS Fi V2 – the updated version of Yamaha FZS
Fazer Fi V2 – updated version of Yamaha Fazer
R15S – Updated version of R15
R15 V2- Nothing to say, but the number 1 SPORTS bike in BD.
It might be the case that ACI Motors may not bring Yamaha Vixion 150 or Yamaha M Slaz in Bangladesh but if they do we will come with the latest news about the company to you. They still didn't release from when they will start marketing or when they will start giving dealership so we think that it will take some time to sort things out.
As a motorcycle journalist am very happy to see the Yamaha name back on track, it will be very interesting to see how ACI Motors approach this market, am hopeful that they will do a fantastic job and we will get to see some good bikes from them in Bangladesh.
Thank you all. For further updates keep visiting our website and subscribe to our BikeBD Youtube channel, also stay connected to our BikeBD Facebook Fanpage. To see the details of Yamaha Bike prices in Bangladesh and the Yamaha showroom addresses near to you visit BikeBD.Com.
Useful Article You May Like
You might also be interested in