Suzuki Exclusive Ramadan offer - Up to 8,000 BDT Discount
Published On 04-Apr-2022 12:45pm , By Raihan Opu
Suzuki is one of the popular and famous Japanese motorcycle brands in Bangladesh. They are celebrating the holy month of Ramadan with the Suzuki Exclusive Ramadan offer!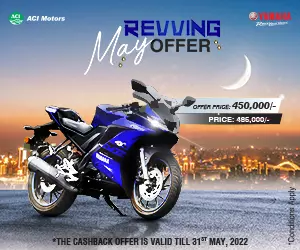 Suzuki Bangladesh is giving up to BDT 8,000 on your favorite motorcycle purchase. This offer will continue through the entire month of Ramadan.
Suzuki Hayate EP: BDT 95,950

Suzuki Gixxer Mono Tone: BDT 174,750

Suzuki Gixxer Carb Disc: BDT 217,950

Suzuki Gixxer FI ABS: BDT 244,950

Suzuki Gixxer SF Carb Disc: BDT 269,950

Suzuki Gixxer SF FI ABS: BDT 291,950
With every purchase of Suzuki, motorcycle customers will not only get an 8,000 BDT discount but also get a free riding windbreaker.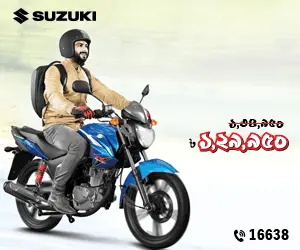 Gixxer this one of the most popular models in the 150cc segment. One of its popular models of Suzuki is Gixxer monotone, this model is so much popular among the young generation.
This gixxer monotone is popular because of the powerful engine, speed, mileage, and 140 section rear tire. In the 150cc segment, gixxer monotone is more powerful than its competitors, and stylish also.
One of the most popular motorcycles in the sports segment is Suzuki GSX-R 150, but Suzuki is not giving any kind of discount or cash-back or any kind of offer.
Right now Suzuki Gixxer SF is one of the most popular models in the 150cc segment. It was first launched in 2020. After that, the bike gain so much attention from the bikers because this bike got the style of an eagle. From front to tail Suzuki designed with new concepts and styles.
Suzuki Gixxer SF Review In Bangla - Test Ride Review
Now in this range, you do not find another bike, so if you want a sports bike with good mileage, style and design you can buy Suzuki Gixxer SF. For more, you can read our test ride review of Suzuki Gixxer SF Fi ABS or see the test ride video in our youtube channel.
So if you are planning to buy a new bike Suzuki Exclusive Ramadan offer will help to find out your desired Suzuki motorcycle. So hurry up buy a Suzuki motorcycle and enjoy up to 8000 BDT discount with a free-riding windbreaker.
If You want to Find Suzuki motorcycle price in Bangladesh and Suzuki motorcycle showroom near you visit Our Website. Stay with us for more update motorcycle news.
You might also be interested in