Yamaha RX 115 to Yamaha R15 v.2 : The Yamaha Revolution
Published On 05-Feb-2013 06:27pm , By Shuvo
Hi am Wasif Anowar a fellow biker & also a great fan of Formula 1 & MotoGP. If you are regular in BikeBD then you may have seen some of my article on MotoGP already. I will share something about bikes after all this is a 'bike blog' not a 'MotoGP' blog. Today I will share about what I think is the best bike that ever came in Bangladesh.
Today when we think about bikes the first thing that pop out in our head is Yamaha R15 V2.0 a bike that is made by Yamaha for elegant & power it is the ultimate 'sports bike' that money can buy as of today. but lets go back 12 years & see back then what Yamaha used to have in their bag to set tremor on the of Dhaka city. It is a Yamaha RX 115 which I personally think is one of best bike that ever touched the tarmac of . Debuted in 1981 & was into production for 20 years. While the R15 is powered by a 4 stroke 150cc liquid cool engine giving out 16.8 BHP @ 8500 RPM with 17 NM of Torque, the RX is a 2 stroke 115 cc engine giving out wait for it 15.2 BHP & it could REV up to 11,000 RPM then comes the torque figure it is 13.5 NM. Now part of this immense power is because it uses '' or engine oil alone with Petrol to power it down & where the V2 weigh 137 kg RX is just 95 KG.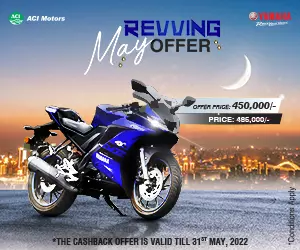 The running cost of RX is more for sure as you need to mix around 200 ml of "" with every 5 liter of fuel you put in the bike while both the bikes in Dhaka city gives out 32-35 kmpl. The biggest difference comes when you handle both the bike, R15 is never ever recommended for rough use as its front fairing cost itself 25,000 BDT while you can just do anything you want to do with an RX. It is much more agile in traffic, much more easily to maneuver when you wanted to reverse your bike. With BD been a place where we get fuel mixed with impurities many Indian bikes are very sensitive to bad fuel while in this that never seem to be too big a problem. Unlike R15 which is very exclusive & some of its parts are made of plastic much of RX is pure metal so one can understand the strength of it.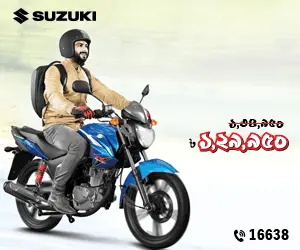 I don't think that either bikes will vibrate at high speed (100 km/h) but it's the braking system where the V2 catch out RX.As V2 as duel disc while RX has drum in both front & rear. Cost of spare, yes RX spares are tough to find & they cost like hell.
Yes I agree if both are parked in Baily on Friday evening there will more chicks wondering around the V2 then RX even if RX is covered with free money. You want to have a picture of Yamaha R15 V2 in your bedroom wall because my word R15 V2 is pretty it is marriage between & , it looks great in every possible angle but it's the essence of RX that catch my heart, yes R15 is the ultimate bike that money can buy but RX is a different dilemma, you see on the that R15 is ridden by young men while RX by people who are as same age as our dad & they know what they ride is GENESIS.


On one basis it's useless to compare this two bikes as they are best in their own era the main objective for me was to let know the revolution of Yamaha motorcycle in Bangladesh. But At this moment you may ask me what about top speed? Yes V2 can reach up to 140 km/h, so you expect the RX 120 may be 130, Nope you are wrong and you can ask any motor if you don't believe me or go to YouTube, it can go astonishingly 160 km/h!!!!!!!! NOW BEAT THAT. R15 V2 is surprisingly fast because it is a R15 while RX115 is surprisingly fast because it is surprisingly fast.
To sum it up then R15 V2 is one of the greatest bike the people of BD have ever see while Yamaha RX 115 is the greatest bike the people of BD will EVER see.
If You want to Find Yamaha Bike showroom near you visit Our Website. Stay with us for more update motorcycle news.
You might also be interested in