A 30,000+ KM Hero Honda Hunk (HHH) Ownership Review
Published On 01-Jan-2013 09:52am , By Shuvo
Hello folks, I am Russell (popularly known as Russell Rider aka RR among my friend circle). Today i am going to discuss about my 30,000+ km journey via this Hero Honda Hunk ownership review. I live in Dhaka, Bangladesh. After finishing my BBA degree in 2009 I felt the urge to possess my personal transport to commute my way to the office where I am working. This review is an experience which removed all the fear within me. A bike the Almighty gave me turns me on; whenever I sit on it.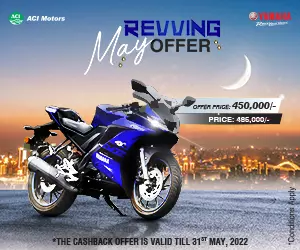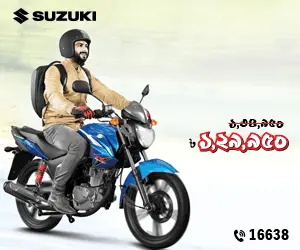 How did I choose my bike?
Everybody wants the bike of his dream; but being a Bangladeshi I did not have any option over 150cc. So I first sorted out all 150cc bikes legally available in BD. I could not afford Yamaha R15 that time so I left with the choice of TVS Apache, Pulsar, HUNK, CBZ Xtreme and the FZ series. Because of the lack of styling the Apache ruled out first. At that time the racing style engine cover was not available. That was the old Apache.
Secondly I ruled out Yamaha FAZER; because the flaring of the FAZER looked odd and disproportionate to me. This was just my personal view. The third bike that was ruled out from my list was Pulsar because of numerous articles about Pulsar's poor performance and durability issue. Now for me the decision becomes intensely hard.
FZs, CBZ and HUNK are the last three pieces of the puzzle. All looked great. I could not decide what to buy. Then I sorted out my priority. Like every stylish rider I too wanted a stylish bike.
But the problem is that every bike has its own style; but CBZ looked a bit old-fashion to me so I solved the puzzle a bit by ruling it out. Then came the hardest part; its felt like someone pointed a gun in my head and asked my last preference. Alas! Hunk and FZs both looked great to me; both are good performer. What to do?
At one hand, FZs with its modern, muscular looks with ultra-comfort. On the other hand, Hero Honda HUNK with its Body-builder beasty look with insane adrenal rush. The comfort of FZs and the pickup of HUNK are two great things that I could not get out of my mind. Fuel  efficiency of those bikes was not my priority so I did not think of it much.
Days and nights passed, I was searching for the million-dollar question; which one do I want? Then after few days, I got the answer. The best available muscular bike with the insane adrenal rush is the thing I cannot compromise.
So one fine morning, I ordered my Special Edition Hunk. After a painful waiting period of one bloody month, my buddy arrived from Panchaghar. From the very first day it took the test of highway. And now there is not a road of Bangladesh it did not travel with me; but that is another story will be told at a later time.
Bright Side of HUNK:
Cosmetics: Looks of a bike is totally a subjective matter. This bike is designed in Italy and it is the first bike which introduces muscular tank and a badge (the Bull). You can love the hunk, or hate it; but ask yourself can you ignore it?
It may not be the most beautiful sleek bike on the road of Bangladesh; but I bought it because I wanted the most muscular bike available. And even today Hunk is the most muscular bike in its segment; be it by the looks, be it by the performance or be it by the weight of the beast.

Engine Performance:
I will not go technical details as you can find it easily on the website. But I will share my experience. Its silent yet roaring engine makes me fall in love. My baby clocked 125 kmph several times.
So if you forgive some reading error of meter then I can say it goes over 115 kmph any time you want. Every time it kisses the road, it wants to be revved hard. I like the hardcore nature of the bike.
The beast behaves a little sluggish up to 5000 rpm. But once you cross the max torque mark (that is 6500 rpm), it becomes something else. It transform into a demon. Rev hard between 6500 – 8500 rpm, you will get an insane adrenal rush that you are bound to be possessed by the bull.
Comfort:
Though in city the bike feels little heavy, it is still manageable and so much fun to ride. You will get the real feel of the bike, if you take it on the highway. It really feels so planted that you feel the comfort along with the sporty nature of the bike. The bike breezes through the wind without any vibration even at 100 kmph speed.
Fuel Efficiency:
From the day 1 to till today (after completing 34000 km in my odo), my Hunk is giving me 40+ in city and 50+ in highway. And this is for real. Though I was not worried about fuel efficiency but it was a great reward for me.
Dark side of Hunk:
There is a saying that no bike is perfect. No matter how much I love my bike, I cannot deny some major faults that deterred the bike from being the perfect one.
The Lights are rubbish:
The head light system of the bike is no better than a decade old 50cc bike. My bike was the analogue meter version so when you apply the clutch and stop revving the throttle the light just deemed so low that you won't even clearly see potholes or any obstacle even a meter ahead of you. This is just ridiculous and insane. I experienced severe bumps few times because of this lacking of enough lights.
The rear tire sucks:
Default MRF Zapper Y in rear wheel of this bike makes the cornering and brake a nightmare. The tire has no grip at the middle. It is ok if you ride in straight and good road. But in case of emergency braking and extreme cornering you are bound to skid and have severe wound.
The Brakes are inadequate:
Again the brake system of the bike are not adequate given the immense power it has. Once you cross 90 kmph, sudden braking becomes very dangerous and feels inadequate.
A little modification to make it better:
"A factory setting is always best" is not always true. If anyone does modification without proper knowledge then obviously it is bad for bike. But if you have proper knowledge of why and what you are doing then you can make your bike perform even better than factory setting. Frustrated with the lights and tires, I opted for a HID (costing around 3000 bdt) in the front lamp instead of Halogen and a bigger and relatively low profile MRF Zapper Q tire (120/80 – 18) in the rear wheel.
The HID made my lighting system DC. So now I have no issue with dimming the light when I stop acceleration. Again the 55w HID has more than enough light to clear my vision at night. But maintaining HID is not that much easy. There is lot of rule for that. Otherwise, your battery will be drained out very soon. But I have no objection maintaining the rules; because the reward is much more than the pain.
MRF Zapper Q is really a fantastic tire (costing around 6500 bdt) which has more than enough grip to make the bike stand still from high speed without major skidding. It performs way better than the stock Zapper Y.
I have done several extreme corning touching my knee on the ground with this tire. So you can imagine its cornering ability. Again 120/80 is the highest profile tire supported by Hunk's default rim. So anything bigger than this size is not recommended.
This also needs some little modification on chain cover. It is neither advisable nor necessary to remove the chain cover; but it is better just to cut about one inch portion of the chain cover where the tire side will touch the chain cover.
You chain cover will still save the chain from dirt. But it is bad news for the Hunk owners who have rear Disc brake on their bike. Installing wider tire is absolute no for them; because rear Hydraulic braking system will be affected by this installation.
My impression about HUNK:
Life is not measured by the number of breaths we take, but by the moments that take our breath away. Interestingly my bike Hero Honda Hunk (HHH) is the only person (yes, dear reader you read it right, I do not just see it as a machine but as my trusted loving friend) who teaches me that no matter what reverse is never an option in life.
It inspires me to ride, to roll, to tour and to even create such a great group named BRC. I am grateful to Allah to make me the owner of such a great machine. Thank you my friend for you today I am what I am. I never believed that a human can fall in love with a machine. I only saw it in movies; but in reality I didn't think that it was possible.
However, after I possessed my Hero Honda Hunk, not only my thinking changed but also me as whole became a completely different person._x000D_ I may not be a clock or eternity that may RIDE and hold you forever; but my heart will be like a clock that will not stop loving and riding you. Someday, I may have to let you go. But how precious you were to me you will never know.
That's all from me about my 30,000+ KM Hero Honda Hunk ownership review. Hope you understand my love towards my bike.
You can send us your motorcycle ownership review too. Share your experience and moments with your bike via our blog. You can write in Bengali or English or, both. Click here for a guideline on how you should write you ownership review and then send your ownership review to articles.bikebd@gmail.com
You might also be interested in