Hero Bangladesh Is Giving Upto 10,000 BDT Cashback Offer
Published On 03-Aug-2021 05:55pm , By Raihan Opu
Hero Motocorp is celebrating 10 years of Hero Motorcycles & is giving up to 10,000 BDT Cashback offer on Hero motorcycles in Bangladesh. The offer will be valid between 1st till 9th August of 2021..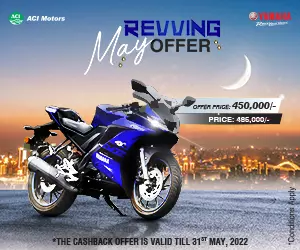 Hero Cashback Offer
Hero started it's operation as Hero Honda back in 1984 as a joint venture. After spliting with Honda Hero build up it's own motorcycle R&D and started building their motorcycles as "Hero". In Bangladesh Hero is one of the leading motorcycle manufacturers having their motorcycle manufacturing plant in Jessore, Bangladesh.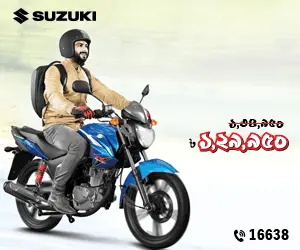 It was on April 2014 when Hero set up a US $46 million (as of 2019) motorcycle manufacturing plant with joint venture with Bangladesh's Nitol – Niloy Group.The plant started motorcycle production in 2017 under the name HMCL Niloy Bangladesh Ltd. Hero Motocorp owns 55% of the company while the rest 45% is owned by Niloy Group.
or the Bangladeshi market Hero mostly introduced commuting motorcycles ranging from 100 to 150cc. Just tail end of last year Hero introduced Hero Thriller, first sports commuting motorcycle from the brand.
Hero Thriller 160R First Impression Review
The bike comes with standard single channel ABS, Fuel Injection system, mono shock suspensions, LED Headlight, fully digital speedometer, all of it's is first time for Hero in any segment. Hero also has popular sports commuting motorcycles in the 110-125cc segment. With Hero Passion X Pro & Hero Ignitor Hero grabbed a good market share in the Bangladeshi market.
Hero Passion XPro Review
Best selling Hero Motorcycle is Splendor, it is not only in Bangladesh or India but worldwide this 100 cc commuting motorcycles has gain praised for it's reliability , performance & comfort. Mostly you can see this bike among the medical preventatives who mostly have to travel a lot inside Dhaka city & have to go in places to give support the medicine shops.
You can get 10,000 BDT Cashback offer on Hero motorcycles from any authorized Hero dealer in Bangladesh within 9th August. If You want to Find Hero Bike showroom near you visit Our Website. Stay with us for more updates. Thank you all.
You might also be interested in