3000KM BAJAJ DISCOVER 125cc Ownership Review
Published On 30-Aug-2015 10:10am , By Shuvo
I am Prince Alfred Singh, 26, from Parbatipur, Dinajpur. By profession I am a . I love motor bike since my childhood. Whenever I saw someone with a bike I always dreamt to have a bike. Two months ago my dream came true. I bought Bajaj Discover 125cc (model 2015). I almost ridden the bike 3000Km (2996Km to be exact). Here I will share my experience with my first bike as "3000KM BAJAJ DISCOVER 125cc Ownership Review".
BAJAJ DISCOVER 125cc Ownership Review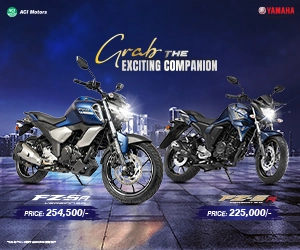 First Ever Bike Riding Experience:
It was 2002 when I first ride a bike. I never forgot the first ride ever. Me and my father was on that bike and he let me drive it , I started quite nicely but I couldn't stop it . I got scared and I pulled the brakes with all my strength and yes, we crash landed but thank God it was an open field, no major injury. And of course thanks to the helmet. After that there was a long gap.
Then I started to ride again earlier this year and continued my practice for 5 months and now I can say I may not be a super expert rider but skilled enough to ride safely in city and Highway, I'll share my travel stories later in this review.
Why I choose Bajaj Discover 125?
When I thought about buying a bike I did my research online and thanks to bikebd.com that I found it to be a great resource of info. Following things were in my mind:
Budget < 2, 00,000.00 BDT (with registration, and accessories like helmet, , glasses, etc.)
Brand: Trusted and established.
Servicing Centre: Closest to my home.
Looks: Standard.
Features : Fast and powerful and reliable control
Mileage and maintenance cost.
Resell value.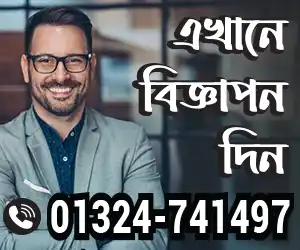 So How Does It Fit With My Choice?
Let's see.
My ride cost me 1, 58,000.00BDT and 21500 for registration papers. Coming to the brand, we all know that Discover is already a very well established and trusted name for a 100,125 and 135 cc bikes. Thousands of people wouldn't use them if they were not reliable. Yes there are other makes like Honda,Yamaha,Suzuki,Hero etc. But somehow they were not fitting with my criteria.
Also Read: Bajaj Pulsar 135 LS Ownership Review
Uttara motors has extensive servicing centers across the country and the closest one to me is only 2-3 minutes ride from my home. Now the looks, as I know my budget is for standard bike so I was looking for a bike that has a standard look and in that my 125 does not disappoint me. It's a 125 cc bike with 11BHpwith 8000rpm and 10.80nm torque, both drum brakes. Fuel 8L, rear nitrox suspension, alloy wheels and wt. is 118.5Kg.
I was always less than 50 km/h until 1000Km and went above 80 km/h only after 1500KMs as I was advised by some long term expert bikers. Top speed I got was just above 100km/h. Normally on a freeway I maintain my speed between 60-90 km/h (that's enough speed, at least for me on a 125cc bike). Upto 50 Km/hr it has no vibration at all ,it runs as smooth as butter. Very little vibration starts when I hit 60 but if I push it harder it just amaze me that I barely feel the vibe above 70km/h.
This Bajaj Discover 125 has good control even at high speed (>80km/h). Its gear transmission is slightly cluncky.Though both the brakes are drum but trust me I found them to be enough to control this bike. I love the headlamp that gives enough light at night and I also love the parking lights that I keep them on while riding in the twilight. It also has the important 'Pass switch" which is for me a must to have for a bike. Tire grips are good, but during rain I always try to stay under 50km/h.
For mileage I can tell you that this bike will save your pocket. On average including both city and highway I got a mileage of 70km/L, WoW , that's fantastic.
Feelings of First Ride: Just after I bought the bike I had to ride it 20 km to get me home, it was such a joy and enjoyable moment for me. It was really a smooth ride.
Maintenance: I did my servicing as instructed and will do regularly. Changed my engine oil on due time.
Positive Aspects
Cost effective price
11Bhp, enough power with smooth engine, max speed over 100km/h
Reliable control even at high speed ( > 80).
Standard looks
Very good mileage and low maintenance cost
Wide spread Servicing Centre.
Comfortable in long ride.
Negative Aspects
Fuel could be larger.
Front brake , disk would be more preferable
Suspension can be more upgraded
Could increase the weight a little
Gear transmission could be more smooth and softer.
Longest tour I have done so far is from Parbatipur to Thakurgaon about 110 Km (220km up-down) , I use to start my tour in early morning ,around 5:30am and I return by afternoon after visiting my relatives in there. During this tour which I did several times I didn't face any problem so far. I love to journey with short brakes after every hour ride that clears my head and helps me to refresh. I found it to be very important for a safe ride, besides it gives time for your engine to breathe. I learn something new every time I ride the bike.
This bike is undoubtedly good for daily commuting. But you can take this ride in a long run too. It has a dynamic look and it fits well with all age group.
Finally if you want a cost effective bike with power, control reliability, high mileage and low maintenance with standard look……..go for it. Be safe and always ride with helmet.
Written By: Prince Alfred Singh
You can send us your ownership review too. Share your experience and moments with your bike via our blog. You can write in Bengali or or, both. Click here for a guideline on how you should write you ownership review and then send your ownership review to articles.bikebd@gmail.com
You might also be interested in