Why Do Adventure Motorcycles Have Larger Suspension Systems?
Last updated on 06-Dec-2023 , By Saleh
Adventure motorcycles are a category of motorcycles that are made for adventure rides perhaps on the streets or on off-roads. Hence adventure motorcycles are designed to deal usual conditions of both on-roads and off-roads thus those come with some extraordinary profiles and larger suspension systems are one of the mentionable parts of that. So why do adventure motorcycles have larger suspension systems, and what are the reasons behind it let's find those here from our discussions.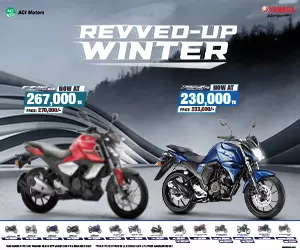 Why Do Adventure Motorcycles Have Larger Suspension Systems
Adventure motorcycles are actually a street-biased category of off-road machines which is rather street-oriented machine than dual-sport motorcycles but moderately capable to deal with common off-road situations. Furthermore, modern adventure motorcycles now come with two separable variations, hence these days adventure motorcycles can be street biased and some are off-road biased.
Consequently, modern adventure motorcycles feature versatile features in wheel systems ranging from 17" to 21" wheels as well as cast alloy wheels or wire spoke wheels. Respectively, the tire category also varies on wheel size and motorcycle purposes. But here all the adventure motorcycles come with comparatively larger suspension systems and obviously, there have some reasons in common. So here we're focused on the reasons why adventure motorcycles have larger suspension systems below.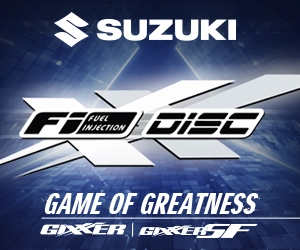 The core reason to have large-size suspension systems in adventure motorcycles is to ensure the long travel characteristics of the suspension system. It helps the suspension system better shock absorption, shock dampening, and rebound to rescale the motorcycle or tackle the next. Consequently, adventure motorcycle features comparatively larger suspension system which is quite similar to off-road motorcycles.
Secondly, larger and longer suspension systems benefit the adventure motorcycle's comparatively larger size wheels perhaps 17"-21" size wheels, especially in the front. Hence having larger suspensions both in front and rear the wheels also get more clearances compared to other categories of street motorcycles. Thus adventure motorcycles can feature a larger diameter of wheels, and a wide variety of tires, and ensure free playability even in odd surface conditions.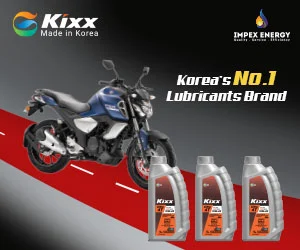 Also Read: 400cc Adventure Bikes In Bangladesh
Larger profile suspensions also provide larger ground clearances in adventure motorcycles which is a necessary and very important feature for such types of motorcycles. Hence manufacturers feature such larger suspension systems in the adventure category motorcycles to achieve certain dimensions, saddle heights, and also the ground clearances
In the other benefits, larger suspension systems also benefit longer wheelbases in adventure motorcycles that simply can be achieved without increasing the frame size and overall body dimension of the motorcycles much. In this case, by tweaking the suspension position an owner also can tweak the wheelbase to a certain level which is comparatively very minimal in smaller suspension-attached motorcycles.
Larger suspensions are obviously fatter profiled and come with long travel characteristics. These features not only ensure better shock absorption but also ensure better traction and superior braking performances. Hence those suspensions provide better comfort and ensure way better control of the motorcycle on both on-road and off-road rides. So you can see what are the major reasons why adventure motorcycles have larger suspension systems.
You might also be interested in