Yamaha YZF-R25 Feature Review Quarter Liter Sportsbike
Published On 01-Jan-1970 06:00am , By Raihan Opu
Yamaha YZF-R25 Feature Review
Riders, today here we are featuring the new 2019 Yamaha YZF-R25. The motorcycle already has been rolling in many Asian countries along with Europe and other regions. In that sequence, the 2019 model came with new enhancements. So we are herewith 2019 Yamaha YZF-R25 Feature Review – Quarter Liter Sportsbike.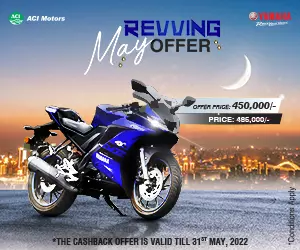 Yamaha YZF-R25 – Overview
The Yamaha YZF-R25 is the quarter-liter sportbike from Yamaha Motor Company Limited. The motorcycle was born in 2014 targeting the entry-level users and especially focusing on the Asian and European motorcycle market.
The motorcycle designed and manufactured in the relationship with Yamaha flagship sports model YZF-R1. Hence the R25 carrying the same YZF-R DNA along with legendary YZF-R6 styling. Furthermore, another brand new model born in 2015 from this successor with bigger displacement and that is Yamaha YZF-R3.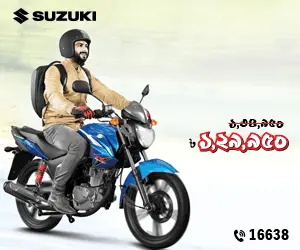 Coming to the latest updates Yamaha Motor Co. Ltd released the 2019 Yamaha YZF-R25 in Asia and YZF-R3 in the USA. In 2019 updates the motorcycle remaining unchanged in most of the mechanical cores but came with USD forks, ABS & new ODO cluster. Hence this is the latest quarter liter sports machine that comes with YZF-R1 styling and bodywork.
2019 Yamaha YZF-R25 – Shadow of MotoGP
The 2019 Yamaha YZF-R25 features quite a new outline and styling carrying the YZF-R profile on its exteriors. The front end is bigger, boasted with larger windshield along with a new design of double headlamp. The light setup is all LED and R1 inspired air duct existing between the lights.
Behind the larger windshield, the ODO console is the all-new unit. It's all new digital display where the older round pit rev counter omitted. Now the console is flat displaying the digital parameters including numbered digital rev line.
Here the fuel tank is remaining iconic grabbing the shadow of 2019 YZF-R1 and YZF-R6. The tank is scalped and dented that carries the Yamaha badge from both sides. The aerodynamic side panels also got refreshment grabbing the shadows of the MotoGP stars.
Hence the tail is remaining sharp like earlier along with the split seat, sharp panels and LED tail lamp setup. Again, the exhaust muffler got a refreshed and feathered heat guard that nicely matches with the lower body panel. Hence overall the 2019 updates came with a decent exterior upgrade that also similar to the 2019 YZF-R3.
Yamaha YZF-R25 – Chassis, Wheel, Brake & Suspension System
The 2019 Yamaha YZF-R25 is the same machine as it carries the same chassis, engine, and wheels. But some updates came with its front suspension setup and in the braking system. Here not to mention but those are also quite common in YZF-R3.
Here the bike designed with high tensile steel tube diamond frame following the super sports specifications. Hence the frame ensures the optimum level of strength and rigidity; thus allows premium balance while performing on the track.
Here the wheels are featured with 10-spoke lower weight aluminum alloy rims. The wheelbase is 1,380mm that gives quite similar ergonomics like YZF-R6. Hence the tires are wider with low profile sidewall and those are the tubeless type.
The braking systems of the 2019 R25 in both wheels are hydraulic disk type as those were before. Moreover, the setup has enhanced with dual channel ABS. Therefore the new YZF-R25 is more featured with Yamaha R-Series safety features.
Coming to the suspension system the new R25 comes with a new setup of telescopic fork. The front suspension is now 41mm USD type setup with the travel of 130mm. The rear setup is mono with the travel of 125mm. This twin tube sealed suspension is also improved with adjustable preloads.
Likewise in R25, the aluminum sports swing arm is longer in profile, that directly inspired from YZF-R1. Hence it's solid, strong and damn stable in maneuver, high-speed corner and extreme braking. Therefore controlling and handling solid, stable and constant.
Yamaha YZF-R25 – Riding, Controlling & Handling Characteristics
The Yamaha YZF-R25 carrying the YZF-R DNA its a quarter liter but Supersports featured motorcycle. The riding, controlling and handling characteristics of the bike is fully sporty. But Yamaha described as this is the small capacity sports bike that can be ridden in everyday life. So it's easy, comfortable and handy to ride, control and handle.
The riding posture is not too aggressive like the track oriented bike. It's obviously sporty but nimble and comfortable. Hence the seat is leveled flat horizontally. The handlebar is sporty split, where all the control lever on the handle positioned for comfortable operation. Again the aluminium footpegs are also positioned for easy riding.
The motorcycle exterior is also improved with a more aerodynamic character in 2019 model. So with 166kg kerb weight, it will feel feather-like with R-DNA profile. Hence with a sporty and agile diamond frame, track-oriented extended swing arm, new USD front fork it also will allow fun playing.
Furthermore, with 1,380mm wheelbase and 780mm lower saddle height, it will give tremendous control in daily hikes. Hence the new model comes with ABS as standard, so safety feature improved at a level. Lastly, riding with pillion in daily needs has not ignored. Taking a pillion comparatively in a comfortable position the seat and other arrangements have done nicely.
Yamaha YZF-R25 – Engine & Performance
The YZF-R25 launching in 2014 got huge popularity due to its tight packed racing feature and unbeatable engine performances. The motorcycle designed and manufactured in Indonesia but covered other Asian and European market along with Yamaha's home Japan. Hence the motorcycle became the aspirational model among the entry-level user and to the youngsters.
Coming to the 2019 updates the motorcycle engine remaining the same 250cc Inline-twin cylinder four-stroke engine. It featured with DOHC 8-valve along with the liquid cooling system. The power and torque figure are respectively 26.5kW@12,000RPM & 22.4NM@10,000RPM.
The engine is refined and matted with return type 6-speed gearbox. Moreover, according to Yamaha they adopted the sophisticated R-series features like the direct-drive camshaft, forged pistons, carburized con rods, low friction cylinders, etc. Again to ensure good response both in lower and higher RPM the engine featured the 180-degree crank design.
Hence it features power stroke in every 2-strokes. Furthermore to omit the primary vibration and mechanical noises the balancer placed in a refined manner. Hence considering everything the engine is refined, responsive and tight packed for premium performances. According to Yamaha, the new model is also claiming 8kmph of increased top speed than it was previously.
Yamaha YZF-R25 – Features in 2019 YZF-R25
Lightweight quarter-liter category supersport bike.
Aggressive, MotoGP YZF-R1 inspired styling.
Smooth & capable 250cc inline twin cylinder liquid-cooled engine.
High tensile steel tube diamond frame that is rigid, strong and allows easy sporty handling.
Newly extended bodywork with aggressive R-Series dual LED headlight & multifaceted full fairing.
New LCD display instrument panel.
New 3-in-1 ignition switch inspired by Yamaha big bikes.
More aerodynamic ergonomics with a mass-forward image that perfectly distributes 50/50 weights respectively on both wheels.
Sporty and comfortable suspension. USD front suspension and rear mono shock with adjustable preloads.
Strong braking performance that enhanced with dual channel ABS.
Developed with comfortable riding characteristics that ready for everyday use, even in the city or on highways.
166kg kerb weight with14.3 liters of fuel, 2.4 liters of engine oil and other fluids.
Overall developed using pure R-series DNA in exterior and in the core.
2019 Yamaha YZF-R25 – Specification & Dimensions
Specification
Yamaha YZF-R25
Engine
Liquid-Cooled 4-Stroke 8-Valve DOHC Inline-Twin Cylinder Engine
Displacement
249cc
Bore x Stroke
60.0mm x 44.1mm
Compression Ratio
11.6:1
Valve System
8-Valve DOHC
Maximum Power
26.5kW (35.54BHP) @ 12,000RPM
Maximum Torque
22.6N.m @ 10,000RPM
Fuel Supply
Fuel Injection
Ignition
Electronic (T.C.I)
Clutch Type
Wet Type Multi-Plate Clutch
Starting Method
Electric
Air Filter Type
Paper Air Filter
Transmission
6 Speed, Pattern 1-N-2-3-4-5-6
Dimension
Frame Type
Diamond Frame
Dimension (LxWxH)
2,090mm x 720mm x 1,135mm
Wheel Base
1,347mm
Ground Clearance
160mm
Seat Height
780mm
Kerb Weight
166kg
Fuel Capacity:
14.30 Liters
Engine Oil Capacity
2.40 Liters
Wheel, Brake & Suspension
Suspension (Front/Rear)
USD Telescopic Fork / Mono Shock Absorber
Brake system (Front/Rear)
Front: 298mm Hydraulic Disk Rear: 220mm Hydraulic Disk Dual Channel ABS System
Tire size (Front / Rear)
Front: 110/70-17 M/C 54S Rear: 140/70-17 M/C 66S Both Tubeless


Battery
12V, (MF)
Headlamp
LED
Speedometer
Full Digital
*All the specifications are subject to change upon company rules, policy, offer & promotion. BikeBD is not liable for the changes.
So readers you can see the new 2019 Yamaha YZF-R25 is the Supersports bike that carries the pure YZF-R DNA. Hence the motorcycle is built with the same attention with premium R-features. But of course, it designed agile and capable to deal with your everyday riding.
You might also be interested in