What Bike Kawasaki Could Launch In BD 2021 ?
Published On 03-Oct-2021 10:00pm , By Raihan Opu
Kawasaki is a motorcycle brand that is known all over the world. They have some awesome bikes in BD that should really be praised. Kawasaki motorcycle is not just a motorcycle brand, it is a dream for many young riders. Recently rumors started to build up that Kawasaki could launch some new bikes in BD!
What Bike Kawasaki Could Launch In BD 2021 ?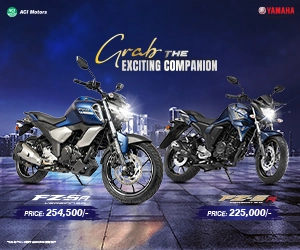 In 2018 The Globally renowned motorcycle manufacturing company Kawasaki has officially launched four of its motorcycle models for the first time in Bangladesh in association with Asian Motorbikes Limited. The launching event took place in Gulshan in the presence of Mr. Jin Inoue, Senior Manager of Sales, Motorcycle & Engine Company, Kawasaki Heavy Industries, Ltd.
Now they will be launching something new in October 2022. So What do you think "What Kawasaki could launch?"In Bangladesh Kawasaki launched some really awesome bikes. Like: Kawasaki Ninja 125: The Kawasaki Ninja 125 motorcycle is the newest in the Kawasaki Ninja Series. This motorcycle is the smallest Ninja of the series and carries the Kawasaki Ninja DNA. It is the youngest Super sports model from the Kawasaki stable.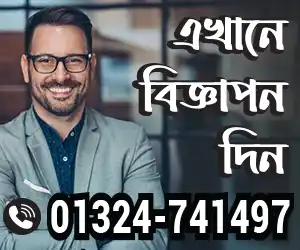 The Kawasaki Ninja 125 comes with a 4-stroke, single-cylinder, 125cc engine with DOHC. The engine is liquid-cooled and fuel-injected, which are huge plus points for the bike. The engine pumps out a staggering 15BHP of power at 10000 rpm and 11.7Nm torque at 7700rpm.Kawasaki D-Tracker 150: The Kawasaki D-Tracker 150 is a dual-purpose machine with the basis of KLX150 bikes from the company. Kawasaki D-Tracker possesses a SOHC single-cylinder, 4-stroke, air-cooled engine with an engine displacement of 144cc.
The Power & Torque figures from this machine are as follows: 12PS @8000 RPM & 11.3 Nm @ 6500 RPM. This bike has a 5-speed constant mesh return shift manual transmission with a large sprocket at the rear. The only available starting method is electric.The motorcycle industry of Bangladesh is struggling with the motorcycle engine capacity limit from the year 2002.
Hence before there was no engine capacity limit in Bangladesh. At that time anyone can import or use any capacity of the motorcycle on the road. But from 2002 the existing government imposed a barrier on the engine capacity of the motorcycle.The government put a limit on the engine capacity for the civilians. Only motorcycles within 165cc were legal and authorized for the common people's use. If there were no cc limitations then just think how awesome and sporty a bike we could get from motorcycle companies.
So lets wait for the surprising launching event of Kawasaki. Lets See "What Kawasaki Could Launch?" And also If You want to Find Kawasaki Bike showroom near you visit Our Website. Stay with us for more update motorcycle news.
Creating a value of life isn't easy. But creating life valuable is easy. So I tried to creating value and make an impact. I like to work in a team that is cooperative and helpful. I like to share my knowledge and skills for the betterment of the company. Always find out the opportunities and use in a proper way.
You might also be interested in