Yamaha Winter Offer For December, 2019 | Yamaha Price Reduction
Published On 01-Dec-2019 11:43am , By Raihan Opu
In this winter of 2019, Yamaha Motorcycles Bangladesh is giving away Yamaha Winter Offer for the month of December 2019. Not only this, but they have also reduced the prices of their most popular motorcycles in Bangladesh.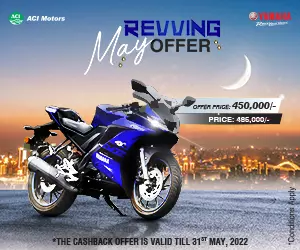 Yamaha Motorcycles - Price Reduction
Yamaha has reduced the price of some of its most popular motorcycles. Yamaha reduced the price on Yamaha FZS FI V3, Yamaha FZ FI V3, Yamaha Saluto 125 Disc, and Yamaha Saluto 125 Disc Special Edition.
Yamaha Winter Offer - December 2019
In the winter offer during the month of December, Yamaha is giving away various amounts of discounts along with a cashback on driving license fee. With every Yamaha Motorcycles, ACI Motors Ltd. is giving away a cashback of BDT 3,060 on driving license fee. Apart from this cashback on all the models, Yamaha is giving away students discount on some models and different types of accessories on selected models. Customers who will purchase the Yamaha R15 V3, R15 V3 Monster Edition, MT15, Nmax 150 will receive Yamaha Riding suit as a gift.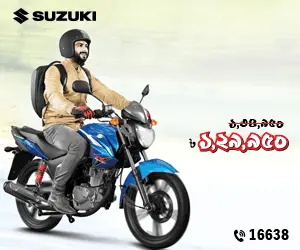 Yamaha Fazer FI, FZS FI V2, FZS Fi V3, and FZ Fi V3 owners will get a bike lock and Yamaha bag along with Yamaha windbreaker jacket. Meanwhile, bikers who will purchase Yamaha Ray ZR SR, Ray ZR SR UBS, Yamaha Saluto Disc SE, and Yamaha Saluto will get the Yamaha windbreaker jacket as a gift.
The scratch card offer on Yamaha Saluto bikes is extended throughout this whole December. In this offer, the customer will get a scratch card with the purchase of Yamaha Saluto Disc or Disc SE, and in the card, he has the chance to win gold chain, gold eardrops, a gold locket, and diamond nose pin. Also, there is a BDT 500 discount on each scratch card. and, last but not least, Yamaha FZS Fi V2 gets an addition 10,000 BDT cash discount alongside with the student discount of 2,000 BDT. [table id=423 /]
This price reduction from Yamaha is big news for all Yamaha lovers, especially those who were waiting to buy an FZ or FZS. Also, this Yamaha Winter Offer will encourage many bikers to purchase Yamaha Motorcycles and get these attractive cashback, discounts, and gifts!
You might also be interested in