Kawasaki Bangladesh Is Giving 50% Discount On Spare Parts
Published On 30-Jul-2023 12:48pm , By Arif Raihan Opu
In a groundbreaking move that has set the hearts of motorcycle enthusiasts racing, Kawasaki Bangladesh has announced an adrenaline-pumping offer: a massive 50% discount on spare parts for their motorcycles.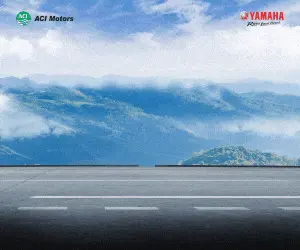 This thrilling promotion is poised to rev up excitement among the biking community, making genuine Kawasaki spare parts more accessible than ever before. Let's take a closer look at this incredible deal and the impact it's likely to have on the Bangladeshi biking scene.
Asian Motorbikes Limited has been the official distributor of Kawasaki Motorcycles in Bangladesh since 2018.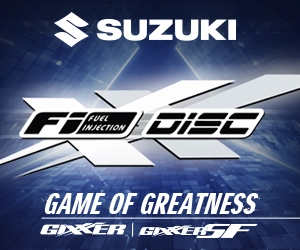 They will offer a varied range of motorcycle models, after-sales service, and genuine Kawasaki accessories and apparel. Their service centers are equipped with Kawasaki Global Standard equipment, a full range of spare parts, and trained technicians striving for service excellence.
In Bangladesh, Kawasaki is giving out the baby Ninja, which is the Kawasaki Ninja 125, and they have some off-road models in the line-up. In that line-up, Kawasaki has the Kawasaki KLX and the Kawasaki D-Tracker.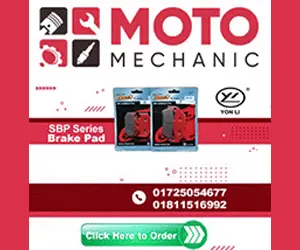 Kawasaki also has permission to produce 500-cc motorcycles in Bangladesh. But for the CC limitation, they have to export motorcycles from Bangladesh. We hope very soon we can ride a higher-CC motorcycle in Bangladesh.
Kawasaki is giving a 50% discount on their spare parts. It's a great opportunity for Kawasaki riders to change or replace the old parts with new ones. This discount will help them change parts.
For more, you can visit the Kawasaki Showroom or call this number: 01844560056. Address of Kawasaki Showroom: 85/A Eskaton, Dhaka Thank you.
Published by Arif Raihan Opu
Creating a value of life isn't easy. But creating life valuable is easy. So I tried to creating value and make an impact. I like to work in a team that is cooperative and helpful. I like to share my knowledge and skills for the betterment of the company. Always find out the opportunities and use in a proper way.
You might also be interested in