Yamaha Ray Z Feature Review - Stylish Scooter From Yamaha
Published On 12-Aug-2017 12:32pm , By Saleh
Yamaha Ray Z is the smart looking cute scooter from Yamaha Motor India. Yamaha motorcycle already has an attractive product line in Bangladesh where still there is no model of scooter currently in their showcase. Hence Yamaha Ray Z has the possibilities to be available in our market. Accordingly here is our Yamaha Ray Z Feature Review. Let's get the featured picture of the scooter Yamaha Ray Z.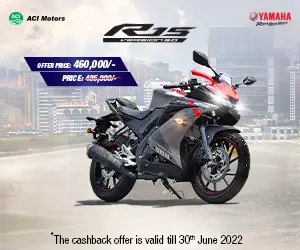 Yamaha Ray Z – How it Looks
Yamaha always designs smart & good-looking bikes and scooters. Literary Ray Z is not out of that trend. It's really a trendy and slick designed unisex scooter. Hence no matter what is your age, sex or occupation Yamaha Ray Z will fit with your purposes for sure.
The scooter looks so trendy from the front as the front panel is quite wider with diamond shape big headlamp. Moreover the panel matted indicator lamps from both side of the headlamp enhanced its wildness. In addition front panel of the ODO panel along with wider front wheel mud guard gave it over all a capable look.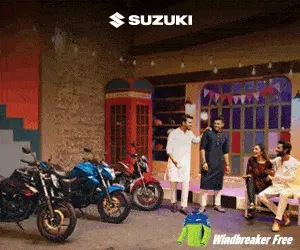 The full body panel of Yamaha Ray Z is crafted with both glossy and mat finished plastic panel. So it quite designed with dual tone scheme where it just gave the scooter a gorgeous and smart look. In addition some area of the panel is crafted with carbon pattern especially on the cockpit and the seat fabric.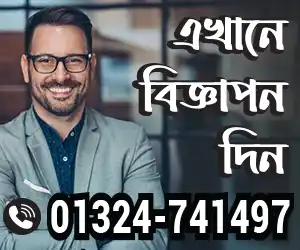 The seat of Yamaha Ray Z is much wider and specious. Here rider the seat is curved from both sides which allow better controllability for the low height riders. The back panel after the seat is designed uniquely with wing shaped aluminum grab bar. It very nicely matches with the wider rear part including panel matted wider tail lamp and turning indicators.
The rest of the part of Ray Z like the rear tire fender, bloated exhaust pipe and front foot rest space is also designed smartly. Here the foot-rest pit space of rider is specious enough and it panelized from both sides quite like a chariot.
Yamaha Ray Z – Wheel, Brake & Suspension System
Yamaha Ray Z is a good designed unisex scooter and its wheel, brake and suspension system also designed nicely matching with its purposes. The wheels of the Ray Z are quite short in diameter where they come with 10 inch metal plate rim. Here the tires are both in same dimension and both are tubeless type.
The braking system of the scooter is mechanical drum type. As the rims are 10 inch in size, so we can't expect here any disk brake even in front wheel. The suspension system of Ray Z is telescopic fork suspension in front. Here the rear suspension is uniting with swing arm and it is spring loaded single.
Yamaha Ray Z – Official Specification
Yamaha Ray Z is a day-to-day purpose use scooter. It's basically designed for daily short and frequent commuting. Hence before illuminating on its engine and performance features here is the official specification table of the scooter. Please have a look.
Specification
Yamaha Ray Z (Scooter)
Engine
Single Cylinder, Four Stroke, Oil Cooled, SOHC, 2-Valve Engine
Displacement
113cc
Bore x Stroke
50.0mm x 57.8mm
Compression Ratio
Not Found
Maximum Power
7.5PS @ 7,500RPM
Maximum Torque
8.1 NM @ 5,000RPM
Fuel Supply
Carburetor
Ignition
CDI(Capacitor Discharge lgnition)
Starting Method
Electric & Kick start
Clutch Type
Dry, Centrifugal
Lubrication
Wet Sump
Transmission
V-Belt Automatic CVT
Dimension
Frame Type
Diamond
Dimension (LxWxH)
1,835mm x 675mm x 1,090mm
Wheelbase
1,270mm
Ground Clearance
128mm
Saddle Height
760mm
Kerb Weight
104 Kg
Fuel Capacity:
5 Liters
Wheel, Brake & Suspension
Suspension (Front/Rear)
Telescopic Fork / Unit Swing Single Suspension
Brake system (Front/Rear)
Both 130mm Mechanical Drum Brake
Tire size (Front / Rear)
Front: 90/100-10 (53J); Rear: 90/100-10 (53J) Both Tubeless


Battery
12V,5.0Ah(10H)
Head lamp
12V 35/35W XI, Halogen Bulb
Speedometer
All Analog
*All the specifications are subject to change upon company rules, policy, offer & promotion. BikeBD is not liable for the changes.
Yamaha Ray Z - Engine & Performance
After the official specification table of Yamaha Ray Z you can see the scooter comes with 113cc single cylinder four stroke air cooled engine. The engine comes with two valve system with a SOHC feature. The engine feed with regular carburetor fuel feeding system.
The most attractive part of the engine is it's a full auto-transmission engine. So rider will not face any hassle to operate clutch or gear as it equipped with CVT feature. Here CVT is Continuous Variable Transmission which works automatically according to the throttle. So its transmission is not segmented and it's always variable and précised according to the position of the throttle.
Hence the CVT allows a very good start up with good amount of power and it accelerates faster. Moreover the Blue Core feature ensures decent speed figure along with good digit of mileage in controlled emission. Here we should mention as this tight packed automatic engine delivers 7.5PS of power and 8.1NM of torque which is quite decent for a daily commuting scooter.
Yamaha Ray Z – Features
The Ray Z is quite tight packed featured scooter. It comes with quite proportional features which very decently enhances its acceptance within the users. Hence let's get the added features in bullet to know more clearly about the Yamaha Ray Z.
It's a stylish designed unisex scooter.
It nicely matches with any age, sex and any profession of rider.
Tight, compact and slick design which is much capable to serve in daily commuting.
Due to solid & panel matted body design it more capable to ride through huge traffic.
Very good space accommodation both for lady or gents rider.
Rider footrest pit is specious enough to carry regular shopping or supplies.
It has under seat compartment to carry important document, tools or daily use kits.
There are two front body panel mounted pocket to carry small hand held accessories.
Wider headlamp, tail lamp and spacious seat.
Fuel efficient blue core engine.
CVT feature for full automation of gear and clutch. Moreover very smooth operation in any position of the throttle.
So readers here is all about our feature review on Yamaha Ray Z. Here we tried to sketch all the features added with this slick scooter. Wish you have gotten quite a clearer picture of the scooter. Therefore thank you all for staying in our touch. We are surely coming with more reviews on attractive bikes.
So readers, stay with us for new and updated news and don't forget to subscribe to our BikeBD Youtube channel, and also an eye on our BikeBD Facebook Fanpage. To see the details of Yamaha Bike prices in Bangladesh and the Yamaha showroom addresses near you visit BikeBD.Com.
You might also be interested in