Yamaha R15 V3 Monster Pre-booking Offer | ACI Motors - BikeBD
Published On 25-Aug-2019 09:06am , By Raihan Opu
Yesterday Yamaha Motorcycles Bangladesh - ACI Motors Ltd launched a new version of Yamaha R15 V3 which is Yamaha R15 V3 Monster. ACI Motors is taking the pre-booking of this motorcycle (Source).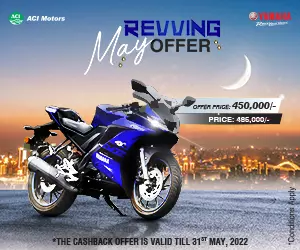 On this pre-booking customers will get a cash-back offer on this motorcycle. The pre-booking end date was 24 August. On this cash-back offer, terms and conditions may apply. If the customers Pre-book this motorcycle and receive it before 31st August 2019, he will get 10,000/- BDT cashback on price. Customers will get 5,000/- BDT cashback if they receive the motorcycle before 7th September. This offer is only for those customers who pre-book this motorcycle. In addition, there is another offer for this motorcycle which is 5,000/- BDT cashback for those who can directly buy this motorcycle. Yamaha R15 V3 Monster version will be available in the showroom from 25th August 2019.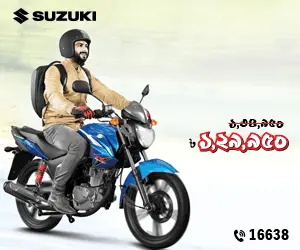 Yamaha R15 V3 Monster version has a 155cc Liquid-cooled, 4-stroke, SOHC, 4-valve engine. In features, it carries all the things from its Indian version, Delta-box frame, Front suspension system telescopic fork and rear suspension system swing-arm (link suspension). Basically, Yamaha R15 V3 Monster version is the Indian R15 V3 with the cosmetic changes. Other than everything in this motorcycle is as same as the Indian version. It is also equipped with a dual-channel ABS system.
Yesterday ACI also launched a scooter which was Yamaha Ray ZR Street UBS version. It's the 3rd scooter from Ray series. This scooter is equipped with a new UBS braking system. UBS (Unified Braking System) is developed for better braking. This braking system links the front and rear brakes with the rear brake pedal. When the rider applies the rear brake a portion of the front brake is also applied. It means both brakes are applied at the same time.
Yamaha Ray Z UBS has the same engine as Yamaha Ray ZR and Ray ZR Street Rally, other than looks and some cosmetics changes in Ray Z. In design, there are some changes also. So, We hope in the offer customers will grave their favorite Yamaha R15 V3 Monster version. But ACI isn't giving any kind of offer on Yamaha Ray Z UBS.
You might also be interested in