Yamaha R15 V3 Finally Launching In Bangladesh Officially: Expected Price & Launching Date
Published On 11-Apr-2018 11:41am , By Ashik Mahmud
ACI Motors Ltd to launch Yamaha R15 V3 in Bangladesh. Thankfully for the bikers they will bring the Indonesian version of R15 V3 not the Indian version. Sadly they haven't said anything about the launching date but we think it might come before Eid & the price is expected to be in the range of 450,000 – 480,000 BDT.
Yamaha R15 V3 Finally Launching In Bangladesh Officially
Before we start the main topic if you want to know r15 v3 price in bangladesh and all discount offers , news, review follow our FB groups & YouTube channel and website. I think you won't be disappoint after reading this bike review.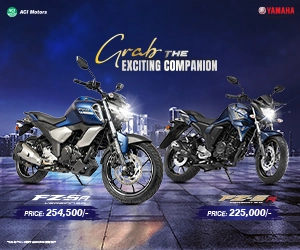 Over the past 1 year all the Yamaha R15 V3 that came in Bangladesh came through the hands of importers. Buying the bike from importers has disadvantages. Firstly you won't get any warranty, then there are no options of Free Service & finally no backup of spare parts and even if you find them they are very rare & expensive. Yamaha R15 V3 was first launched in Indonesia, then it came to Thailand & at the start of 2018 they launched the bike in India. The bike which was launched in India had some minor changes like there is no USD, they added saree guard (which is ODD) & they have a different colour scheme.
The engine of Yamaha R15 V3 is a 155 cc unit; it has 4 valve and single cylinder. The engine produces 19.1 BHP @ 10,000 RPM & 14.7 NM of Torque @ 8500 RPM. Added to a new engine the bike also gets VVA (Variable Valve Actuations) which kicks at 7400 RPM to give more power on the mid to high range.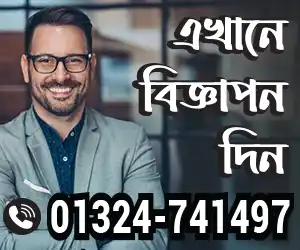 It also has assist & slipper clutch for faster gear shift. You can follow our Test Ride Review article to know more details about the performance, positives & negatives of Yamaha R15 V3.
>>Click To See The Yamaha R15 V3 Test Ride Review<<
During the month of April ACI Motors Ltd will be giving 20,000 BDT discount on Yamaha R15 V2 & Yamaha R15 S. Already ACI Motors confirmed last week that they will also introduce the Yamaha FZS v3 motorcycle in Bangladesh.
According to the spoke person from ACI Motors Ltd they will bring the 2018 colour editions of the V3, which has a Yellow colour, Blue black decoil & Matt Black with Red strips. These 2018 editions has golden colour USD which the older versions didn't had. Other then the colour change there are no mechanical changed in the bikes. This is good news for the sports bike lovers as now ACI Motors Ltd will officially bring Yamaha R15 V3 with proper backup of service & spare parts something the current R15 V3 owners are missing due to buying from importers.
So in the end if you want to buy this master bike from Bangladesh visit Yamaha showrooms & if you want to know more about Yamaha motorcycle prices ,spec, details information then our Yamaha brand page.
Published by Ashik Mahmud
You might also be interested in