Yamaha NMAX 155 ABS 2018 Feature Review (ABS Equipped Scooter)
Published On 07-Jul-2018 10:59am , By Ashik Mahmud
Yamaha Motorcycle has released all new Yamaha NMAX 155 scooter equipped with ABS braking system. The new 2018 model of the scooter Yamaha NMAX has born in Indonesia and possibly come in Bangladesh.
Accordingly here is Yamaha NMAX 155 ABS 2018 Feature Review to represent you the featured profile of the luxury scooter (Source). Hence come and join with our review on the scooter.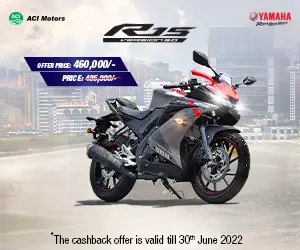 Yamaha NMAX 155 ABS 2018 Review – The Overview
The Yamaha NMAX 155 is the new & updated luxury scooter from Yamaha. This large dimension scooter comes from Yamaha MAX deluxe scooter series. The NMAX has launched first time in Indonesia on 2015.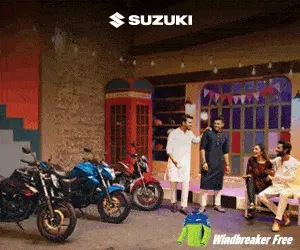 Later the model exported to other Asian countries along with Australia. Due to design and compatible feature it grabbed huge popularity and gained notable sales figure both in house and foreign.
In sequence of the success the new 2018 version of NMAX 155 comes with more updates and trendy features. Therefore new Yamaha NMAX 155 comes with ABS braking system on its both wheels.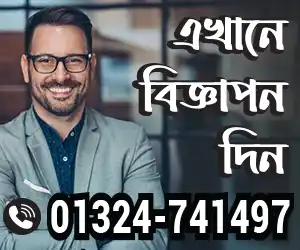 Here few exterior feature also have changed and updated. Furthermore it comes with a bundle of new features which coming below in our discussions.
Yamaha NMAX 155 ABS – Designed & Style Shows The Luxury
Yamaha NMAX 155 ABS 2018 is the all new luxurious scooter from Yamaha. It's quite a bigger dimension scooter having a regular street motorcycle like wheelbase.
The length of the scooter also is quite similar to regular motorcycle even with its 13 inch wheels. Hence you can understand it's a big size scooter at its looks & design.
The NMAX 155 is much bulky and bloated in design from top to bottom. It completely skinned & covered with glossy and matt plastic panels.
The most bulky part of the scooter is its front ends specially the headlamp therefore neck-head assembly. The rest of the body and rear part is also much bulky but nicely matched with its gravity of design.
Designed Elegant on Underbone Frame
The NMAX designed on underbone frame where the engine is mounted under the seat. Here the rider footrest area is not naked like other moped type scooters.
The space is occupied with a raised spine that covered with matt panels. Just inside the spine the fuel tank has placed where the tank cover opens at its top.
Here the rider footrest space arranged with large spacious rooms on its both sides. Here most attractive feature is rider can place his/her legs both horizontal and tilted vertical position which he/she comforts.
The seat is a single piece unit that is wider, cushioned and comes with nice curves. From the front end the scooter designed pretty gorgeous including ODO, steering, ignition key-hole and utility boxes.
The headlamp is a bigger unit that comes with double pit LED headlamp including eyebrow like LED DRL. After the headlamp there are two big size turning indicator just matted on the body panel. Altogether in dark it looks like an X-shaped head of an alien beast.
Coming to the rear part here again everything matted with panels. The rear blinker along with tail lamp everything mounted on the back panel.
Here under the seat it has around 23 liters of storage capacity compartment. Furthermore it has two more gadget storage pocket at its instrument panel as we mentioned earlier.
Hence lastly coming to the exhaust, it's a nice unit that is much bloated and decent in design. Again matching with this there another boated shaped panel covers the air filter intake from other side of the scooter. Hence everything on the scooter is panelized and mounted leveling with skin and it's truly gorgeous.
Yamaha NMAX 155 ABS – Wheel, Brake & Suspension System
The Yamaha NMAX 155 ABS is newly updated scooter for 2018 that comes from Yamaha MAX heritage. It comes with very trendy features with its wheel, brake and suspension system.
The wheels of the scooter are 13 inch wheel with alloy rims. Here tires are much fatter with 110mm in front and 130mm in rear. Hence those street section tires are also tubeless type.
Coming to the braking system it's much more updated with features. Here both wheel brakes are hydraulic disk type. Significantly both the wheel disks come with same diameter those are 230mm. Furthermore the braking system is enhanced with ABS therefore Antilock Braking System which is damn gorgeous.
Coming to the motorcycle suspension system again the scooter hits behind the regular motorbikes. Here the front suspension is full size telescopic fork hydraulic suspension. Again the rear suspension system is unit swing type and that is double unit instead of conventional single.
Furthermore those rear suspensions are also charged with gas canisters. Hence you can see the Yamaha NMAX 155 ABS if fully equipped with features in terms of wheel, brake and suspension system.
Yamaha NMAX 155 ABS –Handling & Controlling Characteristics
Yamaha NMAX 155 is an exclusive urban scooter with standard street motorcycle like size and dimension. It comes with larger wheelbase comparing with other commuting scooters. So in riding, handling and controlling it allows more confidence and freedom than conventional scooters.
In terms of riding & handling characteristics NMAX 155 it's very easy riding and hassle free machine. The scooter is a full automatic machine with V-Belt transmission system. Hence rider has no hassle for operating clutch lever or changing gears. Furthermore most importantly it comes with ABS braking system. Hence accidental scopes minimized with NMAX 155.
See All The Available Brands of Motorcycles In Bangladesh Here
Relaxed Seating & Riding Mode
Coming to the riding and seating arrangement it's completely an upright arrangement. But most attractive part of this arrangement is it also allows different modes of seating and riding. The seat of the scooter is a large and spacious unit. It's narrower at its front and wider toward back.
Hence a rider can seat behind and ride relaxed. But when in tight traffic, moving front on narrower part it's very easy to handle the scooter. Hence it's handling friendly even for the lower height riders.
Here the rider footrest space is a roomy part of this scooter. It's flattened close to the seat and has an extended vertically tilted footrest panel at the front.
Hence rider can place his/her feet horizontally on the floor or can place forward tilted relaxed over the carved panel. So it also is much supportive for long leg or higher height riders.
Coming to the pillion seating arrangement is also seems comfortable enough. Here the part is widened and specious enough surrounded with a huge grab rail. Again pillion footrest position seems ok where we see no issue for standard size pillions.
Lastly the scooter is quite light in weight even being huge in body dimension. Another most significant thing of the scooter is most of the weight is distributed from its lower middle part. Hence the 127 kg weight along with nice wheel, brake and suspension system it literary assures the easiness of its handling and controlling.
See All Yamaha Motorcycle Showroom Addresses Here
Yamaha NMAX 155 ABS – Engine Feature & Specification
Coming to the engine features Yamaha NMAX 155 comes with a solid and powerful 155cc horizontal aligned engine. The engine is single cylinder four stroke liquid cooled engine. It comes with SOHC and 4-valves with VVA therefore Variable Valve Actuation system.
The engine transmission of NMAX 155 is V-Belt Automatic type. Hence it's full automatic and has no hassle of operating clutch or gear levers. Only twist of the throttle determines its acceleration and speed.
Hence coming to the VVA system of this Blue-Core engine it activated after 6,00RPM. It works for the efficient power delivery and fuel efficiency. Hence the higher compression engine delivers a significant rating of power and torque figure. It delivers maximum 14.9BHP of power and 14.4NM of torque.
Hence being 127kg lightweight aerodynamic scooter it can accelerate much faster and gain higher speed. Secondly the Blue-Core feature with VVA it also ensure notable figure of fuel economy.
Therefore overall it comes with nice package of engine features with NMAX 155. For more detail you can go through the official specification that attached in bellow table.
See All Yamaha Motorcycle Prices Here
Yamaha NMAX 155 ABS Specification
*All the specifications are subject to change upon company rules, policy, offer & promotion. BikeBD is not liable for the changes.
Yamaha NMAX 155 ABS 2018 – Elegant & Dynamic
So after the brief on the feature and specifications hope the scooter got its true image before you. Here again to summarize the scooter in a glance the core features are tagged in bullets bellow. So let's have a glance again on them.
Trendy, sporty, dynamic and luxurious looks & design.
Panel matted design including light and indicator fittings.
Attractive LED headlamp and DRL system.
New attractive digital ODO display panel.
Comfortable and user friendly riding position and controlling characteristics.
Comfortable and spacious design of rider foot space.
Light weight and easy handling ergonomics.
155cc powerful liquid cooled Blue Core engine.
VVA Enhancement ensures better power delivery and fuel efficiency.
Wider tubeless tire with ABS equipped wider disk braking system.
Side stand indicator. Comes with both side stand and center stand.
Nice and easy availing position of fuel tank.
Roomy under seat storage compartment and storage pocket in front panel.
PRICE 4,95,000 BDT.
ACI Motors informed us that they will introduce N Max155 in Bangladesh in February 2019. Pre booking will open in January 2019 and at that moment they will announce the price of the scooter. So lets have a look in details what we will see in the scooter next year.
So after the bullets of features that's quite all of our Yamaha NMAX 155 ABS 2018 Feature Review. Hence keep in touch with us for more update, review and discussion on bikes and related concerns. Therefore stay safe and thank you all for your lovely presence herewith us. For further updates keep visiting our website and subscribe to our BikeBD Youtube channel and also eye on our fBikeBD Facebook Fanpage.
FAQ - Frequently Ask Question
1. What is the smallest motorcycle in Yamaha?
Ans- The smallest motorcycle is Yamaha SR400.
2. Who started Yamaha motorcycle?
Ans- Genichi Kawakami started Yamaha motorcycle.
3. Who is the CEO of Yamaha motorcycle?
Ans- Yoshihiro Hidaka
Useful Article You May Like
Read By Category:
Published by Ashik Mahmud
You might also be interested in