Yamaha Motorcycle Showroom In Bangladesh 2018
Published On 20-Feb-2018 05:30am , By Ashik Mahmud
Hello Yamaha lovers. We find out all Yamaha motorcycle showroom address in Bangladesh and list it as a table in this article. Hope this information will helpful for all (Source).

Yamaha Motorcycle Showroom Address List
Dhaka

Showroom
Address
Contact
YAMAHA 3S Center
212, Tejgaon I/A, Dhaka
01704114528
Crescent Enterprise
3/8, Uttar Pirerbag, 60fit Main Road, Mirpur-2, Dhaka-1216
01712951933, 01762877793
Crescent Enterprise South
37/2 Purana Palton, Dhaka
01732873603
DNS Motors
Rebeka Trade Center, Thana Mor, Joypara, Dohar, Dhaka
01926139020
Bike Shop
99/B, Mailbag Chowdhury Para, Khilgaon, Dhaka
01985653112, 01840133509
Izan Motors
Nayabari, Radio Colony, Savar, Dhaka
01711980456

Gazipur

YAMAHA Showroom
Vogra (Opposite of Colombia Garments), Gazipur
01700767984
M/S Nazmul Traders
T.S Tower, Mawna Chowrasta, Sreepur, Gazipur
01711413682

Kishoreganj

Shahjalal Motors
Bottrish,Zela Sarani More,Kishoreganj
01712714420

Gopalgonj

M/S Raisa Motors
330/1, AR Trade Centre, Police Line, Gopalgonj
01724442050

Manikganj

Eagle Motors
81 Joyra College Road, Bus Stand, Manikganj
01712-665883

Narayanganj

Brothers motors
Sostapur Moddopara (Dhaka-Narayanganj Link road Near Sibu Market), Fatullah, Narayanganj-1420
01771100058

Narsingdi

Jom Jom Motors
Jelkhana Road, Vela Nagar, Narsingdi
01818972353, 01919972353

Tangail

M/S. Mamun Motors
Hazi Market, Biswas Betka, Mymensingh Road, Tangail
01616302539

FaridPur

M/S. Jannat Motors
14/1-A, Barishal Road, West Khabashpur, Faridpur
01791675067, 01757472777

Madaripur

M/S Goura Motors
Tarmuguriya, Hamid Aakhond Sarok, Madaripur
01798362054

Rajbari

Brothers Automobiles
Word NO-5, Holding NO-68/1, Prodhan Sarak, Sajjan Kanda, Rajbari.
01312562389

Sariatpur

M/S Goura Motors
Palong Model Town, Near By Fire Service, Sadar Road, Shariatpur.
01300407771

Chattogram

Meem Motors
445,CDA Avenue,Sholo Sohor Railway Station, Chattogram
01786348647, 01786348634
Motorcycle Gallery
74/B, SK Mujib Road, Chowmuhoni, Agrabad, Chattogram
01819625297
Chittagong Bikers
Lohagara / S A Paribahan, Keranihut, Lohagora, Chattogram
01854737478
Saudia Motors
Kharachhari Road, Bibirhat Bazar, Fatikchari, Chattogram
01811299276

Cumilla

Biker's Gallery
Amtoli, Cantonment, Cumilla
01701779344

Laxmipur

M/S Adiba Motors
Dhaka-Raipur Mohashorok, West of Laxmipur Fire Service, Laxmipur
01868741810, 01718890660

Noakhali

Abrar Motors
Uzzal Pur(Kashem Residential Area), Malek Ukil Main Road, Maijdee Court, Noakhali
01837220158

Feni

Modina Motors
Khajuaria, Feni
01915737942

Khagrachhari

OVI Motors
Pouro Bus Terminal Road (Near Trust Bank), Khagrachhari
01834684969

Coxs Bazar

Nabil Motors
Kalur Dokan,Prodhan Sarak, Coxs Bazar
01716134507

Khulna

RINS Consortia
39,M A Bari Sarak, Sonadanga, Khulna
01923117711
Rifat Motors
Satkhira Road, Chuknagar Bazar, Dumuria, Khulna
01745739597

Chuadanga

Javid Motors
I Shahid Alaul Islam Sarak, Chuadanga
01990935238, 01770476447

Jessore

M/S Khan Auto
71, Mujib Sarak Kotwali, Jessore
01711047501

Jhenaidah

Yes Motors
Arappur Bus Stand, Arappur, Jhenidah
01967102060

Kushtia

Bijoy Motors
Lutfur Munshi Sarak,Amlapara, Kushtia
01671193599
M/S Tuni Motors
Godown More, Bheramara, Kushtia
01319991000

Meherpur

M/S Hossain Motorcycle Gallery
Court Road (Opposite of Judge Court), Meherpur
01711456757

Satkhira

Prestige Motor
Etagacha,Bakal, Satkhira
01717403951

Barishal

M/s Ratul Auto
1 Number C&B Pole, Barishal
01709634346
M/s Ratul Auto Gournadi
Chowrasta, Gouranadi High Way, Gouranadi, Barishal.
01709634351, 01709634347

Bhola

M/S GR Corporation
Ukil Para, Bhola Sadar, Bhola
01712557755

Jhalokathi

M/S Chowdhury Motors
116 Arotdar Patty Road, Jhalokathi Sadar, Jhalokathi
01300410001

Patuakhali

Khan Rakib
Pollibiddut Road, Badgat, Patuakhali, Barishal Division, Bangladesh.
01639505602

Pirojpur

Rins Consortia
Outer Bypass Road (Beside LGED Bhaban), Pirojpur
01999942342, 01999942343

Mymensingh

M/S Amin Enterprise
16,Congres Jublee Road, Mymensingh
01718990962

Jamalpur

FM Motors
Dori Para, Bypass More, Jamalpur.
01741498501

Rajshahi

Unique Motorsports
D 160, Al-Misfallah Vaban, Kadirganj, Rajshahi
01312624614

Bogra

Uttara Bike Center
Gohali Road, Sutrapur, Bogra
01711412413

Joypurhat

Arafat Auto
Thana Road, Joypurhat
01737607010

Naogaon

M/s.Haque Motors
Chok Muktar Main Road, Naogaon
01712144276
Medha Motors
Mugdho Square, Patal Market, Nazipur Bus Stand, Naogaon
01712144276

Natore

The Bike Shop
Chalkrampur, Horishpur, Dhaka Road, Natore.
01314116475 01777312166

Pabna

Raju Motors
Holding No: 1426, Pl Road, Moktob Para, Radhanogor, Pabna, Rajshahi Division, Bangladesh
01716409440

Sirajganj

RS Motors
S S Road, Shirajgonj
01919673537, 01712207213

Rangpur

Neon Auto
Chartola Mor, College road, Rangpur.
01737836312

Panchagarh

M/s Prova Enterprise
Lichutala, Tetulia Road, Panchagarh
01716192250

Thakurgaon

Guddu Motors
Doctor Market, Panchagarh Road, Panchagarh
01939339447

Dinajpur

M/S City Traders
Munshipara Sadar, Dinajpur
01711-945112

Nilphamari

Masum Motors
Rangpur Road, Saidpur Bus Terminal, Nilphamari
01750920563

Lalmonirhat

Likhon BIike Corner
Mission Moore Sadar, Lalmonirhat
01722494794

Kurigram

Amin Motors
Pouro Bazar, College Road, Kurigram
01755389800, 01873007878

Gaibandha

Rumpa Moni Motors
D.B Road, Gaibandha Sadar, Gaibandha
01713727247

Sylhet

Ayesha Lais Motors
Rasos 47, Roynagar, Sonar Para, Tamabil Road, Sylhet
01979800387

Hobiganj

T.R Motors
Ishque Business Center, Post Office Area, Hobiganj
01711268229


That's all about the Yamaha Motorcycle Showroom In Bangladesh List. We wish this will help you to buy your cherish Yamaha bikes from the showroom.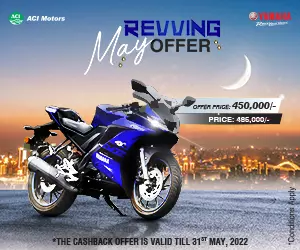 Related Article You May Like: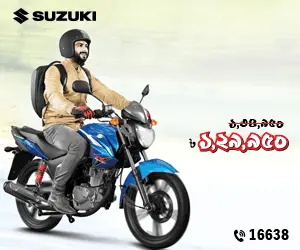 Read By Category:
Published by Ashik Mahmud
You might also be interested in