Yamaha Motorcycle EID Special Cashback Offer!
Published On 03-May-2019 02:08pm , By Ashik Mahmud
Yamaha Motorcycle Bangladesh is giving away an EID special Cashback Offer on all of their motorcycles. They are giving Cashback up to 20,000 BDT on popular Yamaha Bikes!
Yamaha Motorcycle EID Special Cashback Offer!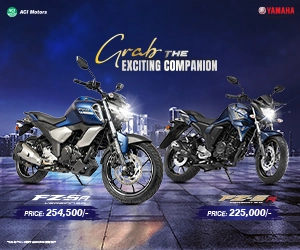 ACI Motors - Yamaha Motorcycles Bangladesh is giving away Attractive cashback on most of their motorcycles. The Offer will start from 3rd of May and will go on till the night before EID-Ul-Fitar , the Chand Raat. This Eid Special Cashback Offer will be valid throughout all Yamaha Motorcycles Showrooms in Bangladesh. They are also going to gift Hand Gloves with selected motorcycle models.
CLICK HERE - FOR YAMAHA FZS V3 FIRST IMPRESSION VIDEO
Eid Special Cashback Offer Details:
| | | |
| --- | --- | --- |
| Bike Model | Regular Price (BDT) | Cashback (BDT) |
| R15 V3 (Indo) | 5,25,000 | 12,073 |
| FZS FI V3 | 2,95,000 | 5,000 |
| FZ FI V3 | 2,90,000 | 5,000 |
| FZs FI V2.0 Single Disc | 2,49,000 | 20,000 |
| FZs FI V2.0 Double Disc | 2,65,000 | 20,000 |
| Fazer FI V2 | 2,71,000 | 12,073 |
| SZ-RR V2.0 | 1,85,000 | 12,073 |
| Saluto 125 | 1,45,000 | 9,000 |
| Ray ZR Street Rally | 1,65,000 | 5,000 |
Yamaha has very recently launched the Yamaha FZ FI V3 and Yamaha FZs V3 in Bangladesh through a wonderful launching ceremony. Some weeks back they started to take pre-booking of the bike and now they have started to deliver the Yamaha FZS FI V3 and Yamaha FZ FI V3 to the customers.
Yamaha Is planning to build a larger customer base - therefore now, they have motorcycles of all genres in their product line-up. From Racing oriented Yamaha R15 V3 to the 150cc commuter, Yamaha SZ-RR V2.0, to the Ray-ZR Street Rally - a scooter which is slowly gaining a really good amount of popularity among Scooter Enthusiasts in Bangladesh. After Eid Cashback offer r15 v3 price in bangladesh is 470,000 BDT.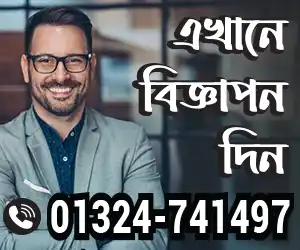 Every year, the month of Ramadan and the time around EID is one of the most important time for both the bikers and the companies. Most of the companies put out various kinds of offers and therefore, anyone who wants to purchase a bike, gets some really nice discounts, cashbacks, registrations or good facilities during these time.
In this year, Hero and Bajaj had already declared their offers for the season, while Honda is already running their free registration Support offer from long before. And now, Yamaha joins the play with their EID Special Cashback offer , and hopefully, with so many offers in place, the numbers of motorcycles in the road will increase in this month.
Published by Ashik Mahmud
You might also be interested in