Yamaha Joyful July Offer - Up To 25,000 Taka Cashback!
Published On 01-Jul-2020 01:00am , By Raihan Opu
In this month of July, Yamaha Bangladesh - ACI Motors Ltd. is giving away the Joyful July Offer throughout the entire month! In this offer, they are giving away up to 25,000 taka cashback on selected Yamaha bikes!
Yamaha Joyful July Offer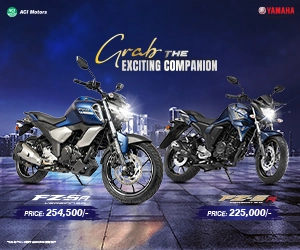 Yamaha Joyful July Offer
In this Joyful July Offer, ACI Motors, the official distributor of Yamaha Bikes in Bangladesh is giving away from 8,000 BDT up to 25,000 BDT on selected models. First of all, Anyone who purchases Yamaha MT15 in the offer period will get a 25,000 cashback. Yamaha R15 V3 gets a cashback of 10,000 BDT.
On the other side of the lineup, Yamaha Fazer V2 gets a cashback of 10,000 BDT, and Yamaha Saluto 125 gets a cashback of 8,000 BDT. Last but not least, the customer will get a free raincoat with the purchase of every bike. This Yamaha Joyful Joly Offer will go on till the 31st of July, and it can be availed throughout all Yamaha Motorcycle Showrooms in Bangladesh.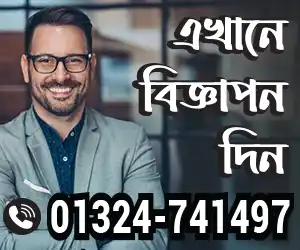 The most amount of cashback on this Joyful July Offer is on the Yamaha MT15. This is a naked sports bike which is designed solely for the purpose of taking on the streets and to give the rider a comfortable yet aggressive machine to do whatever he desires to do.
Yamaha MT15 has the same 155cc engine from Yamaha R15 V3 - but with a slightly different tuning. Yamaha Saluto 125 is one of the most popular 125cc bikes currently in the market. With its rigid build quality, good styling and graphics, and good price tag along with the current cashback offer make it a really attractive deal for anyone who is looking to purchase a commuter bike.
>> Click Here For Yamaha MT15 Review <<
The Pandemic is making so many people scared to use public transport, and for their daily commute, motorcycle is getting really popular. Hopefully, This Joyful July Offer from Yamaha will help many to purchase their desired or necessary bike in this tough season.
Creating a value of life isn't easy. But creating life valuable is easy. So I tried to creating value and make an impact. I like to work in a team that is cooperative and helpful. I like to share my knowledge and skills for the betterment of the company. Always find out the opportunities and use in a proper way.
You might also be interested in