Yamaha FZS Fi V3 5200 KM User Review - Arfan Chowdhury
Published On 07-Jun-2020 10:40am , By Raihan Opu
I'm Arfan Chowdhury. I live in Kishoreganj, Haor area of Bangladesh. Today I will share with you some things about my new Yamaha FZS Fi V3bike after riding 5200 kilometers.
Yamaha FZS Fi V3 5200 KM User Review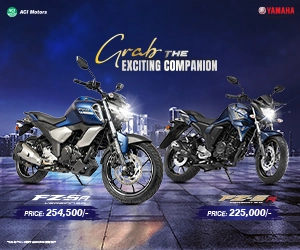 Growing up listening to the sound of Yamaha RX 100 on the side road of the house since childhood. Neither my father nor my relatives had a bike, so there was no opportunity to Ride a Bike. I learned to ride a bike in 2016. Until I learned to ride a bike, I thought bikes were the most dangerous means of transportation. Since there is no private car in the family, I got into Uber cars abroad and at home. Although at first, I felt the lack of a four-wheeler, I noticed a big change in my life by riding Pathao's bike. Inside the four-wheeled closed window is just aristocracy. Life runs on two wheels of a bike.
After graduating in 2019, I went for a bike ride with some friends. I like to ride bikes with friends a lot. that's the day, I ride the first Yamaha Fazer version 2. I keep dreaming that I will have a bike of my own on that rainy day. I like to use good products even with more money. Growing up watching Yamaha from a young age, hearing the satisfaction from the mouths of the users created a place of great confidence in this brand. And after running Yamaha Fazer that day, I thought I would buy Yamaha anyway.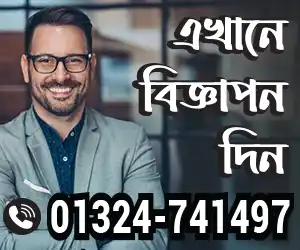 I like to spend my life very simple. So I never liked bikes with the kit. So FZS was my personal choice. FZS V3 has launched in the market not long ago. The bike's muscular fuel tank and small headlights with the super aggressive look of the ABS system, fascinate me. Three months later, on 19/11/2019, I bought the Yamaha FZS Fi V3 matte blue bike. I am currently using the Yamaha FZS Version 3 Matt Blue bike. This is the third generation bike of Yamaha's very popular FZ series. Its main feature is its single-channel ABS system. Which is attached to the front wheel. Its front has a super aggressive look and essentially Yamaha's unparalleled control.
As I said before, I personally considered bikes as the most dangerous vehicle. From there, Yamaha's controlling capabilities and ABS additions played a major role in becoming a bike lover. So considering the overall aspect FZS V3 was my first choice. The market price at the time of purchase of the Yamaha FZS Fi V3 was 2,95,000 Tk. After a cashback of 18,000 and a discount of 3,060 Tk for a driving license, the price stands at Rs 2,72,000 Tk. I buy from Zamzam Motors in Narsingdi through cash payment. The bike is ready with the necessary paperwork. After the bike is ready after payment The mechanic tells me to drive with the key. I was riding like 200 meters. Ah! Life. This is a heavenly feeling.
We finished all the work in 2 hours and go home. My friend kept driving because I had no previous experience riding bikes on the highway. After arriving home, Show everyone in the family, everyone likes. A biker needs to realize some things to use his machine. Whether it's within your ability to operate the machine, whether controlling, whether you feel safe, etc., it will blend into your life. All of which I find on the FZS V3.
About the Yamaha FZS Fi V3 bike-
The FZS V3 is a 149 cc fuel injection system bike.
Its engine can produce a maximum of 13 BHP of power at 8000 RPM and 13 Nm of torque at 6000 RPM.
It is a single-cylinder air-cooled engine.
It has a fuel capacity of 12.8 liters and a mileage of 45 km per liter.
The bike weighs 137 kg and has a ground clearance of 165 mm.
It has a 5-speed gearbox.
The chassis type of the bike is Diamond Sep.
Its front suspension is telescopic and rear swingarm suspension.
The front has been given single-channel ABS.
It has 100/80 section tires on the front and 140/60 section tires on the back.
Its headlights and Backlights are both LED
Every morning I wake up and take out my bike. It's a confident start of the morning. Moreover, everyone in the area looks at the bike with great interest. This is a wonderful feeling.
Yamaha FZS Fi V3 Service- The bike has been serviced two times so far. From my friend's garage for the first time. The second is from the Yamaha servicing point in Kishoreganj. Two times I got the expected result. Necessary adjustments have been made after checking all the basic points of the bike quite efficiently. The changes before and after servicing were quite noticeable. Moreover, positive changes have been noticed in performance. My bike is currently running 5200km. First I change the engine oil after running 300 km. Up to 4000 Km I use Yamalube 10w40 grade mineral and currently using Motul 7100 10w 40 full synthetic engine oil. So far I have not changed any parts of the bike. I don't like any kind of modification. The mileage of the bike is quite good. The average Mileage is 38-42 km per liter. I am never interested in top speed. However, when I came from Dhaka, I got a maximum of 110 without pillion and 106 with a pillion.
Some good aspects of the bike -
First of all, let's talk about the ABS system. Riding a bike on the streets of our country is tantamount to war. The ABS braking system is one of the tools of my defense in this war.
Its front and rear tires are quite large which greatly increases the stability of the bike.
A bike that is very comfortable to ride for a long time. And the reason for this disagreement is its seating position
The mileage of the bike is quite good. Average 38-42 km per liter.
The muscular look of the bike will make you very confident. So I think this is a good aspect of the bike.
Some bad aspects of the bike -
The headlights will come first. Its lighting doesn't seem to be enough for highway riding at night.
Not having an ABS On & OFF switch is a little inconvenient, especially when driving on broken roads.
Its top speed is much lower than all the 150cc bikes currently available in the market. 0-100 is very smooth but after 100 it becomes very slow.
Many people do not like the look of the back of the bike. And a little better needed to be done.
Its ready pickup is very low. So when overtaking in highway riding, I feel short of ready pickup and have to be extra careful.
Riding a bike is one of my favorite activities. I don't go on an official long tour, I have come to Dhaka-Kishoreganj several times. Besides, Nikli Haor, Bangalore Haor, Balikhola have been visited a lot. After riding 5000 km, my personal opinion is that the Yamaha FZS Fi V3 bike is the best 150cc naked bike in Bangladesh considering the control and braking system. Moreover, the advantage of the aggressive-looking bike with good mileage. It will meet all your needs if you don't worry about Top Speed. One important thing to keep in mind is that since the ready pickup of the bike is less, you should overtake very carefully while overtaking on the highway. Thanks.
Written by- Arfan Chowdhury
Creating a value of life isn't easy. But creating life valuable is easy. So I tried to creating value and make an impact. I like to work in a team that is cooperative and helpful. I like to share my knowledge and skills for the betterment of the company. Always find out the opportunities and use in a proper way.
You might also be interested in