Yamaha Fzs Ownership Review (2014) By Faisal
Published On 28-Aug-2014 01:51pm , By Shuvo
Previously I used to a TVS Wego & I shared my opinion with BikeBD followers concluding that "This bike is very easy to ride in traffic city, but not manly" & today i am going to describe my New Yamaha Fzs Ownership Review.
Since then I was searching a bike which fulfills more segments enthusiastically. My previous bike was of 110 cc, so I wanted my next bike as of 150cc. There were following available bikes while I was searching my dream bike (in respect of Bangladesh):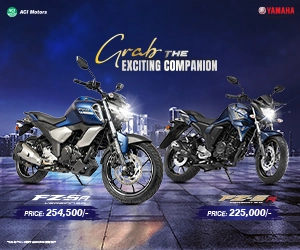 4. Bajaj Pulsar 150.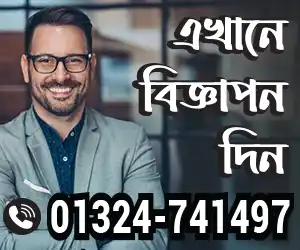 5. Honda CB Trigger (was available on press conferences only)
CHOOSING FROM CHOICES
Personally I am slightly manipulated to HONDA. I grew up in a village where Honda CD 80 was the best commuter bike, Honda CDI was the only contemporary prestigious two wheelers & Honda XL 180 was widely known for its aristocracy as well as its vigorous performances all over the Bangladesh.
So definitely my choice first went to the Honda CB Trigger. Moreover this bike was just launched in India & started to cut a good sales figure. So I was excited to have a chance of having new flavor although this bike is just a new wow getup of CB Unicorn. But as the days went away, it started to be denominated as a Commuter bike.
I contacted a lot with HONDA authority in Bangladesh; they did not give me any confirm date of availability of Trigger in Showroom. Moreover they had no intension to open showroom & service center in Dhaka city in near future. It could be my dream bike if it was available in our local market. HHH & HH Xtreme got out from above list because of the repudiation of Honda from Hero. The look of RTR is quite impressive & agile.
I discussed with some RTR user & most of them avowed the claim of Backache & Engine Vibration. My daily ride is 40-45 km, I need a comfortable journey. Moreover my Height (6 ft) doesn't match with the posture of RTR. So finally i ignored this bike to get better suitability of purpose.
Bajaj Pulsar is the most available bike in our street. No doubt it's an evergreen bike, but I don't like its weight distribution. I faced some risky situation while braking this bike forcefully on emergency.
GETTING RIGHT ONE TO SUIT MY BIKE PURCHASING PURPOSE
I live in Zigatala & my office is at Uttara. So I wanted a bike which will provide safety (Handling & braking) first, then good mileage & reliability. Since I am a young professional, my bike should also be fashion fit. Considering above demands except mileage, which bike does glimpse on your mind/eye?
Isn't it YAMAHA FZ-S? Yes, this was Yamaha on my mind. This is the most contemporary bike in our country for last few years. It has the largest front disc brake in peer bikes & its drum brake in rear surely will amaze you to give it top rank. Its wide handle bar will give you ultimate confidence & comfort in changing directions in all situations at any speed. So I found it most suitable for my biking purpose.
LOOKS, STYLE & COMPORT
This bike looks really muscular & also deems very potential while your bike is on road or at parking. Though having muscular shape it has low sitting position, so this bike suits short riders as well as tall riders.
Nothing is new to tell about its digital console, it still remains the same of old version having no clock & the display is not luminous enough during the day light. Its naked headlight represents its aggressiveness on the road but it is really woeful at night, its deficit intensity of beam will make you rethought to modify lighting system.
Radial & tubeless tires on both wheels provide better grip & wide rear tire enhances the stability of the bike. 2014 model also bears a new grab support which is really better than ever. The seat is cushioned average & pillion seat got longer than before, so it is now more comfortable for both rider & pillion.
The great competitive advantage of Yamaha series is that there is no vibration during riding at any speed. It will give you a pure satisfaction of Japanese engineering regarding stability & performance of the bike on road. The gear shifter is slightly backward & handle bar is slightly forwarded and straight. So a new rider initially may face some inconvenience but you will not feel any backache as once you adopt the riding posture.
MILEAGE & SPEED
While choosing the FZ-s, my only dissatisfaction was mileage. I attended in many online discussion forums on the topic of" Mileage of FZ series". I also took the help of BikeBD Facebook Fan Page & motorcycle buy & sale. Most often I got disappointed. But I couldn't accept 25 kmpl from a 150cc motorcycle where a 1500cc Japanese car provides mileage of around 12- 15 kmpl. So I took it as a challenge of educated driving. Yamaha claims more than 45 kmpl, around 40kmpl will be enough for Dhaka city in my opinion.
At the first day of purchasing my bike, I didn't ride it. I just started reading the manual at evening & ended it at 3.00 am of next date. There was enough notification of taking special care in bike run-in period. Yamaha user manual directs not to exceed 4500 rpm during first 500 km & not to exceed 6000 rpm from 500-1000 km. Yamaha also directs not to use clutch plate in half pulled manner & also directs to keep engine idle time at 1200-1500 rpm.
I just followed above direction, till date I have completed 3800 km & ready to apply second servicing coupon. I am continuously getting around 38-40 kmpl in mixed traffic environment. During the bike's run in period, I clocked 80 km/h but I did not cross the rpm limit of 6x1000.
After the run in period I clocked 98 km/h in Banani-airport road. I am not so experienced rider, that's why I got scared & decelerated immediately, that time I found my rpm meter at around 7x1000. Definitely it indicates that this bike is quite capable of gaining far more top speed in the red zone rpm.
RIDING IN THE CITY
Slogan of Yamaha FZs is "Lord of the street". It really deserves so. This bike is truly engineered for effective city riding. Its effective gear ratio will permit you not to mandatorily change the gear frequently in need of speed change now & then. You can still ride the bike at 10-12 km/h at 3rd gear without any major jerk or roar of the engine if the idle time & class looseness are set properly.
Its fatty front suspension will give you good feel during braking & passing path holes or speed stopper. I had good expectation about monoshock suspension before purchasing this bike, but now my comment is – It is good for nothing; it is just an alternative rear suspension system of dual rear shock suspension which includes no betterment for rider's comfort. It will not give you any extra feel or comfort in path holes or off road.
Its wide straight handle bar may doesn't look as attractive as on rtr, xtreme, r15 or cbr but it is really a competitively advantageous part of FZs. It will allow you to change the direction at very easy & smoothly, thus it will boost up your confidence while riding. In a word this bike is a real panacea for city riding.
RIDING IN LONG TRAFFIC-FREE ROAD
What you expect your bike to do when you find a long traffic free road?? Most of the bike enthusiasts will want to clock three digits within seconds & will continue accelerating to cross the previous top speed record without feeling the pulsating of their beloved bikes.
It is Yamaha FZs which has the best fit & finish but inside a weakly breathing heart. One should accelerate his bike until it loses its smoothness. All the time I felt the pure smoothness until 85km/h, after that it loses its sweet tone, it accelerates very slowly after that speed mark but it continues to run & somebody may clock 128 km/h as one of my friends clocked it.
The speed at 1st & 2nd gear is kind of sluggish & will keep you behind for first few seconds from your competitor. An expert rider may overcome these drawbacks easily, but yet I couldn't because I never accelerate my bike if it starts crying. I love to maintain its sweet tone.
BUILT IN QUALITY
This bike includes a lot of plastic make-over. The quality of these plastics is of no doubt. Switches are of good look & better quality in the segment, it could be best if it would have inner lighting system for night vision like Pulsar. Rims, tires, Hydraulic disc, paint etc. are of best quality undoubtedly.
The most important part of a vehicle is its engine. All Japanese mills are clearly ahead in this segment. Personally I can feel the engine on Yamaha FZs could be more refined. I feel little stiffing during shifting the gear, quite inertia during sudden acceleration. I think these are matter of engine's capability & I strongly apologize if these comments regarding engine is wrong since I have only ridden 3900km.
CONTROVERSY REGARDING PRICE
Go to a motor showroom where all 150cc bikes except CBR 150 & R15 are available. Now scrutinize all those bikes & note competitive advantages of each bike over others. After your frequent observation you will find best in other bikes over FZs is only LED tail light. On the other hand you will be amazed with FZs over other bikes by following sections:
 Almost distinctive in premium sporty design & look.
 Fatty rear & front tyres in the segment for the first time & still it is widest.
 Biggest Hydraulic disc (267mm) brake.
 Most aggressive headlight for the completeness of a naked bike.
 Premium electric system & switches.
 Variation in rim from other bikes.
 Chain is slightly heavier than others.
 Graphics quality is amazingly good.
 Mirror holders are not of toy like multicolor.
 Best distribution of weight for best control.
I found above specialties while I was choosing my bike in the showroom. And I convinced myself to pay more to get those advantages. Moreover I also think marketing strategy in INDIA & BANGLADESH is not same. Yamaha regained its lost market position in India through the launch of FZs series at very competitive price, and they did very efficiently. Now they again increased their price in FZs V2 by including FI system.
Anyway if the Karnaphuli Motors hikes the price intentionally, it is very unethical in their business policy & should be punished for cheating people. But I found some FZs of green, golden color is sold at 2.28lac while my tempest blue color cost 2.44lac. I don't know how they do it without getting privileges from Karnaphuli.
WHAT ADDITIONS FZs COULD HAVE IN 2014 EDITION
Following additions/tuning could make FZs even better.
 Could have more acceleration in 1st & 2nd gear and after 85 kmph.
 Could have stylist LED tail lamp.
 Could have more functions in the digital console and I personally prefer analog tachometer, it looks more mature than digital tachometer.
 Could have high intensity beam for clear vision in night.
 Could have support for carrying shopping bags.
FINALLY
This bike surely can be your right decision if you are looking for a vehicle compatible with your aesthetics. It performs on the road very well & brings smile on your face. It is comfortable for both city riding & weekend tour. The drawbacks I mentioned here can be compromised considering all other benefits it provides. It costs little more but after getting it on hand you will have no complain for the excess money you paid for it.
It can be your best companion for weekday communication, weekend tour, smooth or twisted road, any season with passenger or solo, it will never let you down.
Thanks everybody. Never forget to wear helmet, even for a fun ride or most shiny day. I am ready to give you feedback regarding This Yamaha Fzs Ownership Review & any FZs queries.
-Faisal
rifaisal87@yahoo.com, skype: rifaisal87
You can send us your motorcycle ownership review too. Share your experience and moments with your bike via our blog. You can write in Bengali or English or, both. Click here for a guideline on how you should write you ownership review and then send your ownership review to articles.bikebd@gmail.com
You might also be interested in