Yamaha FZS-FI V3 Review Feature & Updates
Published On 04-Jun-2019 03:00pm , By Raihan Opu
The Yamaha Motorcycle has unleashed the all-new Version of Yamaha FZS-FI. Therefore the new Version 3.0 comes with lots of updates and enhancements on its exterior and core features. Hence covering the new machine elements here we came with Yamaha FZS-FI V3 Review – Feature and Updates.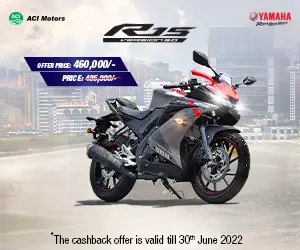 Yamaha FZS FI V3 – Overview
The Yamaha FZS-FI V3 is the third generation mold in the 150cc FZS series. This 150cc range motorcycle was born on 2008 with the badge of FZ16 afterward FZS and Fazer came. The motorcycle primarily marketed in India, Indonesia and in few South American countries. Afterward, it expands its market covering numerous countries in Asia and South America.
The first generation motorcycles were featured with carburetor fuel feeding system and those were 153cc engine. But from the second generation, the motorcycle got different size engine and fuel feeding system. Therefore it equipped with Electronic Fuel Injection System and engine size reduced to 149cc. Hence the latest version has launched this year with a bundle of update and enhancements.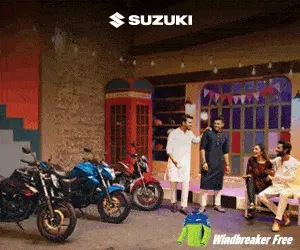 Yamaha FZS-FI V3 – The Lord Came with New Getup
The new Yamaha FZS-FI V3 is completely a brand new machine that clearly visible even from the first sight. Being built on the same chassis with the same engine, wheel and suspension system the motorcycle got a brand new look and attitude. The exterior is totally refreshed and redesigned. Furthermore, it boosted with a more muscular appearance.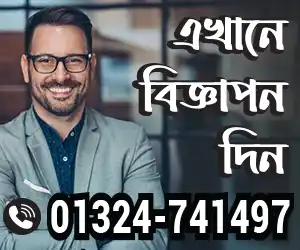 Starting from the front the headlamp assembly is a brand new unit that comes with a brand new ODO consol. The headlamp assembly comes with all LED lights with dedicated pits for hi & low beams. Along with pilot lamp, it's a Triple-Pit assembly after the up mounted naked ODO panel.
Here the ODO LCD is a great attraction that comes with a negative display. It featured with different gauges along with the digital clock and ABS warning lamp. Hence after the wider pipe handlebar, the front is open and naked that's too aggressive.
Coming to the second attraction the fuel tank comes with all new design. It's now excessively muscled that FZS never was before. This 3-part dented and bloated tank muffler comes with huge air-duct. The air ducts are too much exposed as it crafted with chrome linings. Therefore the entire front look of the machine is just exclusively aggressive.
Coming to the rests, its side panel and rear also comes with all new design and appearance. The tail lamp remaining the same as version-2 but the grab rail is the single unit along with one piece seat. Hence the side panels, engine duct all are brand new. But additionally, it comes with new engine cowling, exhaust muffler, and bikini rear wheel fender.
Hence from every corner, it redesigned, refreshed and new machine. Therefore the Version-3 is more exposed, muscular and damn aggressive with the new profile.
Yamaha FZS-FI V3 – Chassis, Wheel, Brake & Suspension System
The new Yamaha FZS-FI V3 is quite common with FZS-FI V2 in terms of chassis, wheel, brake, and suspension system. But enhancement comes with its braking system and few adjustments obviously came in dimensions.
Whatsoever, the new machine comes with all alloy rims with wider tubeless type tires. Here wheel rim design comes with few changes in the number of the spokes. Whereas the suspension system also remaining with the same setup. But according to Yamaha, those are tweaked for better control and comfort. Whatever the front suspension is wider barrel telescopic fork type and the rear one is mono.
Coming to the braking system it updated with ABS enhancement in front with the hydraulic disk setup. Here the ABS system is single channel ABS and its non-switchable. Hence the rear brake remaining the same hydraulic disk braking system and that is standard. Again, not to mention but the rear wheel drum brake option omitted from the new FZS-V3 product line.
Yamaha FZS-FI V3 – Riding, Controlling & Handling Characteristics
You know the Yamaha FZS series is dedicated to superior handling and controlling characteristics. Hence it has the longer and satisfactory previous track result. Therefore the new machine is not out that legacy. So it ensured for better controlling and handling experiences.
The riding mode of the new FZS-FI V3 is remaining the same sporty-upright with solid seat and wider pipe handlebar. As the chassis, wheel, and suspension remaining the same so the comfort level is guaranteed
Here the seating facility has updated with wider and comfortable seating arrangements. Now the seat is segmented single piece unit that also adjusted with comfortable heights. Hence along with the new design of wider grab rail now it's more convenient to tackle with 137kg Kerb weights.
Furthermore, the motorcycle comes with ABS setup with its front hydraulic disk braking system. So the controlling characteristics enhanced with the efficient and safer profile. Again the new machine comes with stock sharee-guard, bikini chain cover, and rear wheel fender. Hence obviously those altogether gave a better profile to maintain our local situations.
Yamaha FZS-FI V3 – Engine & Performance
The engine of the new Yamaha FZS-FI V3 is remaining the same as the older FI Version. It's the 149cc single cylinder four-stroke air-cooled SOHC engine. The power and torque rating is respectively 13.2PS and 12.8NM which also the same as the older version. But as per Yamaha, it has tweaked with updated settings in the new version.
The new motorcycle engine is now more efficient with its tweaked Blue Core feature. The engine setting is optimized with better fuel injection mapping and ignition timing. Hence it updated for better acceleration and quick initial pickup. Therefore now the bike is more responsive to its throttle. Hence the fun playing and speed overtaking is more tasteful and power playing with new Yamaha FZS-FI V3. To see this bike visit Yamaha Showroom near you.
Yamaha FZS-FI V3 – Specification & Dimensions
Specification
Yamaha FZS-FI V3
Engine
Single Cylinder, Four Stroke, Air Cooled, SOHC Engine
Displacement
149cc
Bore x Stroke
57.3mm x 57.9mm
Compression Ratio
9.5:1
Valve System
2-Valve SOHC
Maximum Power
9.7kW (13.2PS) @ 8,000RPM
Maximum Torque
12.8N.m (1.3kgfm) @ 6,000RPM
Fuel Supply
Fuel Injection
Ignition
TCI (Transistor Controlled Ignition)
Clutch Type
Wet Type Multi-Plate Clutch
Starting Method
Electric Start
Air Filter Type
Paper Air Filter
Transmission
5 Speed, Pattern 1-N-2-3-4-5

Dimension

Frame Type
Diamond Frame
Dimension (LxWxH)
1,990mm x 780mm x 1,080mm
Wheel Base
1,330mm
Ground Clearance
165mm
Saddle Height
790mm
Kerb Weight
137 Kg
Fuel Capacity:
12.8 Liters
Engine Oil Capacity
1.20 Liter

Wheel, Brake & Suspension

Suspension (Front/Rear)
Telescopic Fork / Mono Shock Absorber
Brake system (Front/Rear)
Front: Disk with ABS Rear: Disk
Tire size (Front / Rear)
Front: 100/80-17 M/C 52P Rear: 140/60-17 M/C 63P Both Tubeless


Battery
12V, 4.0AH (10H), (MF)
Headlamp
LED
Speedometer
Full Digital
*All the specifications are subject to change upon company rules, policy, offer & promotion. BikeBD is not liable for the changes.
Yamaha FZS-FI V3 – New Lord of the Street
So, readers, after the official specification table that's quit everything of the new machine Yamaha FZS-FI V3. But before wishing our greetings, here we covered the core features of the new machine in bullets. So please get a glance to see the features in a row.
New FZS-FI V3 comes with all new exterior and ergonomics with iconic FZS profile.
Added the new and attractive look with a new color scheme.
New 3-pit LED headlamp setup.
New negative LCD display ODO console with enhanced gauges.
Both wheels hydraulic disk braking setup comes as standard.
Single channel ABS enhancement in the front wheel.
Suspension setup tweaked for better riding and controlling experiences.
Seating arrangement updated with a new and more comfortable profile.
The engine is tweaked for better fuel efficiency and quick throttle response characteristics.
The exterior enhancement comes with new fuel tank duct, underbelly engine duct, rear wheel fender, and heavy grab rails.
So, guys, this is the overall setup of the new machine. Hope you got the true featured image of the new bike. We hope it will be another ground braking performer as did the predecessors. Hence thanks everyone for being here with our Yamaha FZS-FI V3 Review – Feature and Updates. Therefore stay tuned for our upcoming feeds.
You might also be interested in