Very Soon ACI Motors Will Launch Yamaha FZ-X In Bangladesh!
Published On 20-Sep-2021 09:56am , By Raihan Opu
We all know that in Bangladesh Yamaha is very popular in our country for their premium bikes. Not just in our country, Yamaha is also known all over the world for its premium motorcycles. In our country, ACI is the main distributor of Yamaha bikes In Bangladesh.
Yamaha Is going to launch Yamaha FZ-X in Bangladesh very soon.
Yamaha has many bikes that are really popular like Yamaha R15 V3, Yamaha MT-15. We all know Yamaha R15 V3 is one of the most premium and cherished bikes for young people. Yamaha FZ-X may launch officially this year last month. Along with FZ-X Yamaha Y Connect is also coming with this bike.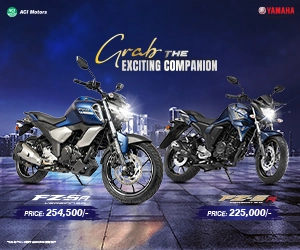 Y-CONNECT APP
Missed Call and Incoming Alert Incoming/Missed Call notifications on the instrument cluster screen alert you about the calls that come to your phone
SMS & Email SMS/Email Notification alerts are displayed on the instrument cluster screen each time you receive a message or an email on your phone
App connectivity The instrument cluster screen displays the status of the bike's connectivity with the Y Connect App on the phone
Phone battery level The Battery Level status of your phone is displayed on the instrument cluster screen.
In order to use this Y Connect system, the company who is importing the bike needs to have a Bangladesh Government-authorized certificate to equip this technology. Otherwise, a customer will not be able to experience this technology. It means that if you buy from the gray market or unauthorized bike then this Y-connect will not work properly.
Yamaha FZ-X: The ride-free concept is all about enjoying the ride on an open road with a comfortable neo-retro bike, like the All-New Yamaha FZ-X. It simply means a ride to feel the pleasure of freedom. The All-New Yamaha FZ-X comes to India as a crossover motorcycle that is inspired by Neo-Retro design thinking.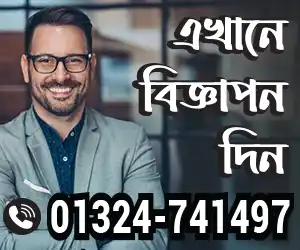 With future-proof features that enhance every ride and trademark classic charisma, the Yamaha FZ-X will inspire a whole new generation of motorcyclists. Together, the toughness, design, comfort, connectivity, and safety of this new motorcycle will make every ride feel like a burst of freedom.
The new LED headlight & DRL makes the bike hard to miss during the day and stand out during the night. The taillight too is an LED unit and lights up in an oval-shaped ring. The reflector lens is positioned in the indented middle section for a classy, clean look.
The FZ-X comes with an air-cooled 4-stroke 149cc SOHC, 2-valve, single-cylinder fuel-injected "BLUE CORE" engine that is in a league of its own.
The Bosch single-channel ABS and Front disc-brake with 2-pot Caliper ensure pinpoint breaking with superior stability. The seat on the FZ-X uses a tuck and roll design that crests and valleys creating a slip-resistant feel that is both comfortable and steady. IN addition to its formidable street presence, these tires boost the handling and enable good riding comfort across highways, busy city streets, and rough and wet roads.
The front fork is fitted with fork boots that provide protection against inner tube scratches or dents while adding a look of old-school authenticity. Now this will be good news for Bangladeshi bikers who are waiting for this bike to ride. ACI is going to launch a new Yamaha FZ-X officially in Bangladesh. Let's hope for the best. If You want to Know About Yamaha Bike showroom near you visit Our Website. Stay with us for more update motorcycle news.
Creating a value of life isn't easy. But creating life valuable is easy. So I tried to creating value and make an impact. I like to work in a team that is cooperative and helpful. I like to share my knowledge and skills for the betterment of the company. Always find out the opportunities and use in a proper way.
You might also be interested in