Grand Opening Of New Yamaha Flagship Center In Bangladesh!
Published On 05-Mar-2022 03:49pm , By Arif Raihan Opu
Yamaha is one of the leading Japanese motorcycle brand in Bangladesh. Yesterday Yamaha launched a Flagship Center in Bangladesh.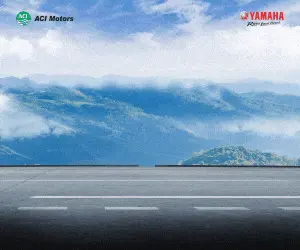 Yesterday Yamaha inaugurates their new Flagship Center in a new address with grand launching. Number one all-rounder Shakib Al Hasan inaugurates this flagship center. It's one of the biggest center Yamaha center in Bangladesh.
This is one of the biggest Yamaha showroom in Bangladesh. Here you will find all kinds of Yamaha product. Like Yamaha motorcycles, Yamaha music instrument and other products of Yamaha.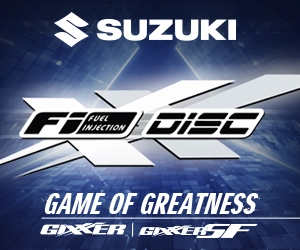 The new address of Yamaha Flagship Center is 37, Haque Center, Shaheed Tajuddin Ahmed Sarani, Tejgoan Industrial Area (old), Dhaka, Dhaka Division, Bangladesh.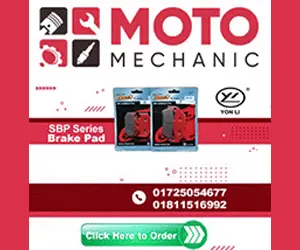 Number one All-rounder and Brand ambassador of Yamaha Bangladesh Mr. Shakib Al Hasan inaugurate this showroom. Executive Director of ACI Motors Mr. Subrata Ranjan Das, Executives of ACI Motors, and other staff of ACI Motors have attended this inauguration.
Sakib Al Hasan state that, "It will be a benchmark for Bangladesh. I think everyone will follow this trend. Music lover will be pretty much happy for this show. Because now they can easily find their favorite instrument here. He thanked Yamaha and ACI Motors too".
After that Executive Director of ACI Motors Mr. Subrata Ranjan Das was given a speech which is, "In this showroom biker and music lovers will find Yamaha motorcycles and Yamaha music instrument both".
He also says that, "They will open a studio for young musician. Yamaha will also provide service at 30 minutes in this flagship showroom".
There was more than 150+ biker and lady biker attend this grand opening. Everyone seeing around this beautiful showroom. Everyone was happy to see this kind of showroom in Bangladesh.
Founder and CEO of BikeBD Suvro Sen and Team BikeBD were attend this grand opening. We hope Yamaha will launch this kind of show in every division. Thank you.
Published by Arif Raihan Opu
Creating a value of life isn't easy. But creating life valuable is easy. So I tried to creating value and make an impact. I like to work in a team that is cooperative and helpful. I like to share my knowledge and skills for the betterment of the company. Always find out the opportunities and use in a proper way.
You might also be interested in