Yamaha Motorcycles Shwapno Puron Offer! November, 2019
Published On 02-Nov-2019 12:40pm , By Raihan Opu
ACI Motors Ltd. - Yamaha Bangladesh
is popular not only for selling bikes but also for giving attractive prices and discounts to the customers. They help bike enthusiasts to buy their dream bike, and in this follow-through, They have announced
Yamaha Saluto Shwapno Puron Offer
in November 2019 (
Source
)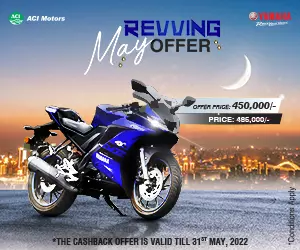 Cashbacks and discount offers are a common trend in the Bangladeshi motorcycle market. Every motorcycle company tries to give good discount offers every month, and in this month of November, Yamaha was the first.
Yamaha is not giving away an ordinary type of cashback offer, but something a little bit different. In this Swapno Puron Offer, they are giving a scratch card with every purchase of Yamaha Saluto 125. With this scratch card, each week 3 lucky winners will win Gold Chain, Gold Locket, and Gold Eardrop. Also, 3 lucky winners will get the chance to win a gold nose pin each week.
Along with the scratch card, Yamaha is giving away 4,000 Taka Discount on Yamaha Saluto Disc and 7,000 Taka Discount on Yamaha Saluto Disc (SE). Also, they are giving away Up to 25,000 BDT cashback on selected models during the whole month of November.
Yamaha Motorcycle Shwapno Puron Offer
The biggest amount of cashback Yamaha is giving away right now is on Yamaha FZ V3, 25,000 BDT. Yamaha FZS V2 gets an 18,000 BDT cashback, and Yamaha N Max and MT 15 has a cashback discount of 12,073 BDT. Then there is Yamaha FZS FI V2 Dual Disc Edition and Yamaha Ray ZR - the non-UBS edition, both get a respectably 6,073 BDT Cashback.
Yamaha Saluto Disc gets a cashback of 4,000 Taka and the special edition gets a 7,000 Taka cashback. This Yamaha Motorcycles Shwapno Puron Offer and cashback have started from 3rd November 2019 and will go on till 30th November 2019.
This cashback offer will be availed throughout
All Yamaha Motorcycle Showroom In Bangladesh
. Bikers can purchase their desire bike and get instant cashback of the mentioned amount along with standard engine warranty, standard free servicings, etc.


Driving License Fee Offer
With the purchase of every Yamaha motorcycles, ACI Motors is giving away a facility where the rider will get 3,060 BDT off from his/her driving license fee. This driving license fee waiver is applicable parallaly along with the Shwapno Puron offer. This driving license fee offer can be availed by purchasing any motorcycle model from Yamaha Bangladesh.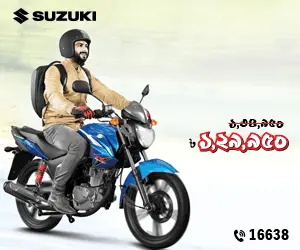 Yamaha Motorcycle has been helping bikers and bike enthusiasts in many ways, like giving them proper Riding training on Yamaha Riding Academy, creating awareness, and many more. This Yamaha Saluto Shwapno Puron Offer from Yamaha will help many bikers to purchase their dream bikes, and roam freely.
You might also be interested in