Yamaha Fazer Ownership Review By Masum
Published On 08-Dec-2012 09:52am , By Raihan Opu
Inspiration came from one of my Boss. Who told that, "The first thing you need to enjoy your life is Mobility". That's why i am writing about my Yamaha Fazer ownership review. Its going to be the expression of feelings about Mobility.
 Motorcycle is the only way to achieve mobility in Bangladesh where traffic jam is very common in Dhaka and all other cities.I started biking in 2007. My first ride was a Chinese bike. Then I bought a pulsar 150 DTS-I, UG-II. This was second hand. Initially that pulsar's performance was awesome.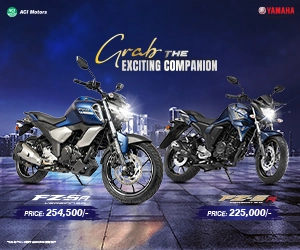 Yamaha Fazer Ownership Review By Masum
I still miss that. Pulsar means raw power. By the vistas of by gone time, I started spending more time in the service center than on the road with my pulsar.
I ended up with my Pulsar by changing the piston, piston block, whole clutch assembly, CDI unit and lot of things. Then I have decided to quit from Bajaj. I sold my bike in April 2010.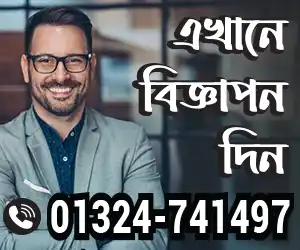 After that, I was thinking which bike I will buy? Then I have started reading lots of bikes reviews of various bikes. After 2 months of online research I have decided to buy a Yamaha Fazer 153cc.
Finally I got my ride 06 June 2010. It's a black Yamaha Fazer 153._x000D_ Now I want to share some of the features and experiences with my Yamaha Fazer.
Control Over Yamaha Fazer
Firstly I admire about this bike is, its stability. Yamaha Fazer is very stable in any speed; let it be high or low. It has superb maneuverability in the traffic. Though the bike is fitted with a huge fairing, there is no problem while going through narrow passages between traffics. It's a very agile bike.
While cornering, I can lean as much as my foot peg can touches the road. The real fun starts when crossing the speed 80 kmph. Its really so enjoyable to ride this bike at high speed.
Its smooth like car, no vibration, no extra noise. Riding Fazer is a fun. This bike has mono cross rear suspension, so potholes in the road are dealt very smoothly by this bike, I didn't have to break, while others do. Mid ship muffler improves the mass centralization and lower center of gravity.
Within two years, I rode my Yamaha Fazer 30,000 km+. Fazer has the "140/60-17" size rear radial tire with a 60% aspect ratio, contributes a better grip on the road and handling stability. The bike feels awesome almost any type of road. Though it's not an off road bike, I had off road riding with it.
Performance & Engine
The heart of the  Yamaha Fazer is a 153cc single cylinder engine. The important thing to say about this engine is it's bore stroke ratio. The bore of Fazer is 58mm and stroke is 57.9mm.
This means it's almost a square engine. Long stroke engine delivers better torque at lower rpm and used in some famous cruiser bike. In long stroke engine friction is higher.
Short stroke engine is used in racing and sports bikes for better torque at high rpm and low friction. Fazer has max power 14 bhp at 7500 rpm and 14 Nm torque at 6000 rpm.
As it's a square engine, I get the pleasure of cruise riding and the fun of city riding. It's perfectly a balanced engine for all types of road and riding. I got top speed 126 kmph in my Fazer, it can go more. It has very nice engine sound.
Aero Dynamics Design
The Yamaha Fazer is fitted with a bulky half fairing – This significantly improves the bikes stability, comfort and riding quality. Fazer is wind tunnel tested by Yamaha to manage the wind blast and increase aerodynamic effect on the bike while cruise in the highway at high speed. Aerodynamics design also used in Yamaha R15. From my personal experience, the fairing is really superb. The fairing reduces the effect of wind blast in high speed.
Modification & Instrumentation
Bike's dashboard is impressive, feels like cruising in a car. Good visibility of the speed meter. But I really miss a clock in the dashboard. Rear view mirrors are fitted in a perfect position with great visibility.
Switches are very perfect in position and very good in quality. I did some modification on my Yamaha Fazer, I have added a mobile charger in the dashboard to charge my mobile and any other usb devices, which is very effective during the long ride. I also added a mobile cum GPS holder in the handle bar to hold my GPS/mobile.
In My Point of View
Yamaha says that Fazer 153 is a touring bike. I think touring bike must have some features like:
Yamaha Fazer is only a 153cc bike. A bigger and more powerful engine is required, as Yamaha says it's a touring bike.

A oil/liquid cooling system should be there to radiate engine heat more effectively.

Good fairings and screens for good protection against wind and weather. Fazer packed with good fairing but the screen could be better and customizable.

 Large capacity fuel tanks for long ranges ride between fill ups. The

Fazer

has only 12.2 liter capacity fuel tank. I think its enough as I can cover 400 km per fill up in respect to the engine size.

Upright seating sitting position. In Fazer its not upright. I have to lean about 20° forward. Its feels like sports touring bike.

 Passenger accommodation. Fazer's passenger accommodation is very poor. Its very small. And the seat is not comfortable as there is no adequate cushion. I had many long ride with my Fazer. Me and my pillion both suffered from paining butt. Yamaha should improve its seat's cushion. (I think Yamaha has read my review, thats why they have made a large rear seat with better cushion for their Fazer in latest versions.)

Heavy weight. Touring bikes should be heavy in weight. Like Honda Goldwing is about 400 kg of dry weight. Where

Yamaha Fazer

is only 131 kg dry weight. Even though I don't have any heart burning. As it's a 153cc engine, 131kg is enough. More the weight of the bike more the fuel consumption.

In every touring bike there must be a luggage space is the norm for this class. But in

Yamaha Fazer

there is nothing. And the pillion seat is also not big enough for luggage. There is no place to keep your gadgets like mobile, GPS, sunglass etc. Yamaha should think about it.
Yamaha Fazer is definetiy a very good bike. This bike is suitable for any kind of riding let it be touring, stunting or city riding. Yamaha Fazer ic completely a well balanced bike in every aspect.
So that's all about my Yamaha Fazer. Hope this Yamaha Fazer Ownership Review will help the buyers to get the right Motorcycle for travel.
Written By: Md. Masum-Al-Mizan
You can send us your motorcycle ownership review too. Share your experience and moments with your bike via our blog. You can write in Bengali or English or, both. Click here for a guideline on how you should write you ownership review and then send your ownership review to articles.bikebd@gmail.com
Creating a value of life isn't easy. But creating life valuable is easy. So I tried to creating value and make an impact. I like to work in a team that is cooperative and helpful. I like to share my knowledge and skills for the betterment of the company. Always find out the opportunities and use in a proper way.
You might also be interested in